Meet the women candidates standing for London's Mayoral election
The Women's Equality Party is gaining traction before the election in 2016 - it has put forward five of the seven female candidates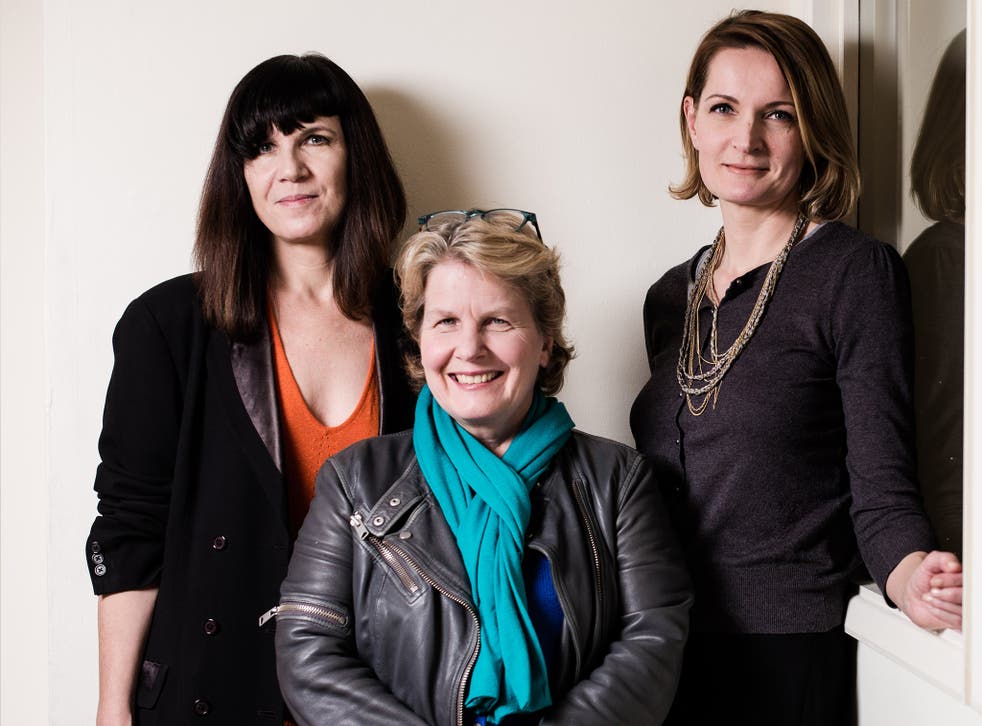 Here's a sentence you might not have read before - seven women candidates are standing to be included in the race to become the next Mayor of London.
We have had two women Lord Mayors of London, but never an elected woman Mayor.
The newly-established Women's Equality Party (WE), founded by Sandi Toksvig and Catherine Mayer, wants to change that - WE is putting forward five of the seven candidates.
WE party members have until midnight Thursday to vote for their preferred candidate to stand as Mayor.
There are also an additional 10 spots up for grabs at the General London Assembly, and party members can also vote for those candidates here.
Green Party candidate Sian Berry and Liberal Democrat candidate Caroline Pidgeon are also in the race.
Time to meet the WE candidates. You can read their full testimonies on the party's website.
Georgina Bednar
If selected, I want to be part of the solution by creating more opportunities to encourage middle and small businesses, supporting thriving communities to engage with other parts of society, explore education opportunities for all and supporting the vibrant cultural scene Islington fosters.
For the last ten years, I have worked across the charity and arts sectors, bringing diverse teams together and working with business, local council and venues to make projects with and for the community. I bring a calm approach to my work, unapologetic passion, have experience leading large teams and believe this work has a positive impact. I would bring these skills and a love for London, to this opportunity.
Alisa Lockwood
As a school governor, I have witnessed firsthand the challenges our hard-working teachers face in London's inner-city primary schools. Serving on the board of the Tenants' Association of my local council estate, I have seen the battles fought for decent housing. Running for a council seat, I have had the privilege to learn from local residents about the issues that matter to them. And working my way up to a senior management role, I have gained insight into the world of business and finance that makes London tick.
But the biggest change in my life in these twelve years has been the arrival of my two daughters. It is for them, and all the young people growing up in London, that I want to stand up and help make our world-leading city into a world leader in equality. My longstanding commitment to supporting the rights of women and youth is born of a firm belief that an equal, inclusive society is essential to political, social and economic progress – and ultimately benefits everyone.
Harini Iyengar
In London I find the whole world, racially and socially diverse, spanning extremes of social privilege and disadvantage, delights and challenges. Since 1999, I've been a barrister, specialising in anti-discrimination, sexual harassment, and equal pay cases. I've acquired both professional expertise and personal experiences in issues of justice, gender, education, employment, discrimination, and equality. I am on the steering group of the Temple Women's Forum, mentor working mothers in the City through Cityparents, and regularly appear on the news as a legal expert.
I work full-time and care for my three children as a single parent. I care about the world we offer to young people; peace, love, family, and Mother Earth are important to me. I've been praised as an inspirational role model and students display my portrait at Brasenose College Oxford to commemorate 40 years of co-education.
Kate Massey-Chase
I've been involved with the party since the second meeting, supporting the set-up of local branches, volunteering and speaking at events, and supporting educational outreach. I'm committed to taking the party forward, through a new way of doing politics, and I'm determined to put gender equality firmly on the political agenda.
I've lived in London for over five years, delivered work in almost every borough and lived in three of them, both sides of the river. I now live in a flat in Streatham with my wife and our deaf rescue cat, Bertie. London is my home and greater equality would make it better for everyone. Professionally, I'm a self-employed facilitator and consultant, working with a diverse range of groups, including young migrants in Merton, mental health service users in Haringey, and recovering addicts in Fulham.
Sophie Walker
I've spent twenty years watching London change from somewhere people might flourish, to a place where potential – particularly that of women and ethnic minorities - is squeezed by discrimination, unaffordable housing and sky-high living costs. I will help parents go back to work by subsidising childcare. I will build more social housing and affordable homes. I will make transport affordable and accessible.
I will give female entrepreneurs the funding they need to fly. I will ensure London's companies award the same salaries and career development to all. I will help the city grow thought-leaders by offering equal opportunities to young people – so that girls as well as boys can fill our technology skills gap, for example - and ensuring older people are still heard and seen.
I will tackle rising domestic violence and sexual attacks on public transport by ensuring specialist support services are fully funded and the police better trained.
Register for free to continue reading
Registration is a free and easy way to support our truly independent journalism
By registering, you will also enjoy limited access to Premium articles, exclusive newsletters, commenting, and virtual events with our leading journalists
Already have an account? sign in
Register for free to continue reading
Registration is a free and easy way to support our truly independent journalism
By registering, you will also enjoy limited access to Premium articles, exclusive newsletters, commenting, and virtual events with our leading journalists
Already have an account? sign in