Mensch: I quit as MP to spend time with my family
Resignation of high-profile Tory triggers unwelcome by-election in marginal seat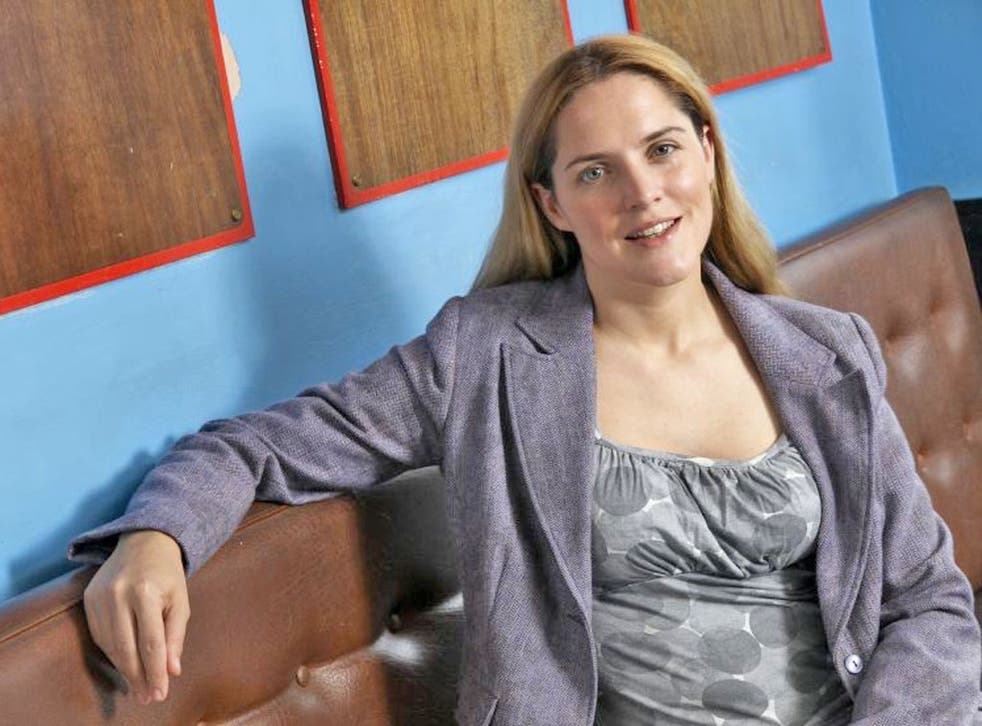 Louise Mensch, the best-selling author and Tory MP, announced yesterday that she is quitting politics after only two years in the Commons to join her husband in New York. Her decision presents David Cameron with a highly unwelcome by-election in the marginal seat of Corby, in Northamptonshire.
London's Mayor, Boris Johnson, immediately quashed speculation that he might be interested in standing in a seat which the Tories won by only 1,951 votes in 2010. Previously, it was a Labour seat for 13 years.
In a very short parliamentary career, Ms Mensch became very well known because of her confident television performances and adroit use of social media. She was a loyal government supporter who expected to find herself on the fast track to promotion, and, as a member of the Commons Culture, Media and Sport Committee, attracted attention as an outspoken defender of the Murdoch media empire.
But in an interview with GQ magazine last January, she voiced her frustration at not being given a job in government. "What do I have to do to get promoted over here?" she demanded.
Ms Mensch, who has three children, has since decided that being an MP – let alone a government minister – has put too much strain on her family life. Writing to the Prime Minister to announce her resignation, she said: "I have been struggling for some time to find the best outcome for my family life, and have decided, in order to keep us together, to move to New York."
She was well known as the chick-lit author Louise Bagshawe before becoming an MP, changing her surname when she married Peter Mensch, manager of the American heavy rock band Metallica, in June 2011.
MPs from both sides of the Commons paid tribute to her yesterday, with Labour MPs praising her as an asset to Parliament despite her outspoken opinions. Andy Sawford, Labour's prospective candidate in Corby, said: "Louise Mensch was obviously struggling to balance being MP for Corby and East Northamptonshire with her family and business commitments. I respect her for the honest way she talked about this and her decision to step down."
That contrasted with the furious reactions she often stirred up among members of the public. A Twitter star, with over 102,000 followers, she was also a target for internet trolls. In June, Frank Zimmerman, 60, received a suspended prison sentence for sending her a threatening email.
And many of her fellow Tories were privately seething she had forced them to defend a highly marginal seat, which Mr Sawford is the favourite to win. The election is likely to be held on 15 November. There is no modern precedent for an MP to quit mid-way through a parliament in order to leave politics altogether, or for anyone to quit the Commons just two years after being elected for the first time.
Her departure was seen as evidence of the extreme difficulties of combining a political career with bringing up young children. "I'm so sad Louise Mensch is stepping down, a true star and a great friend – highlights challenges for MP parents of young children," her fellow Tory MP Claire Perry tweeted.
But interviewed 11 years ago, when she was 30, Louise Bagshawe announced her wish to accumulate enough money so that she could retire in 2011 or 2012. She said then: "I don't think the desire to make money is bad or evil. I'm a firm believer in capitalism and Thatcherism. I want to retire very early, by the time I am 40, and go to live in Italy."
Resignation letter: Sorry... I have been unable to make the balancing act work
Dear Prime Minister,
As you know, I have been struggling for some time to find the best outcome for my family life, and have decided, in order to keep us together, to move to New York. With the greatest regret, I am thus resigning as a Member of Parliament.
Your allowing me to work in Corby and East Northamptonshire each Thursday and Friday has enabled me to … visit many more people and places around our local area, whilst still spending time with my children. Unfortunately, it has not proved to be enough. I am very sorry that despite my best efforts, I have been unable to make the balancing act work for our family.
For your many personal kindnesses to me, I am eternally grateful.
Yours ever,
Louise Mensch MP
Register for free to continue reading
Registration is a free and easy way to support our truly independent journalism
By registering, you will also enjoy limited access to Premium articles, exclusive newsletters, commenting, and virtual events with our leading journalists
Already have an account? sign in
Register for free to continue reading
Registration is a free and easy way to support our truly independent journalism
By registering, you will also enjoy limited access to Premium articles, exclusive newsletters, commenting, and virtual events with our leading journalists
Already have an account? sign in
Join our new commenting forum
Join thought-provoking conversations, follow other Independent readers and see their replies