Metropolitan Police are not investigating Saudi war crimes in Yemen, Downing Street insists
Ahead of the Prime Minister's official visit to Saudi Arabia, a Number 10 spokesperson denied claims the Metropolitan Police were investigating claims of Saudi human rights abuses in Yemen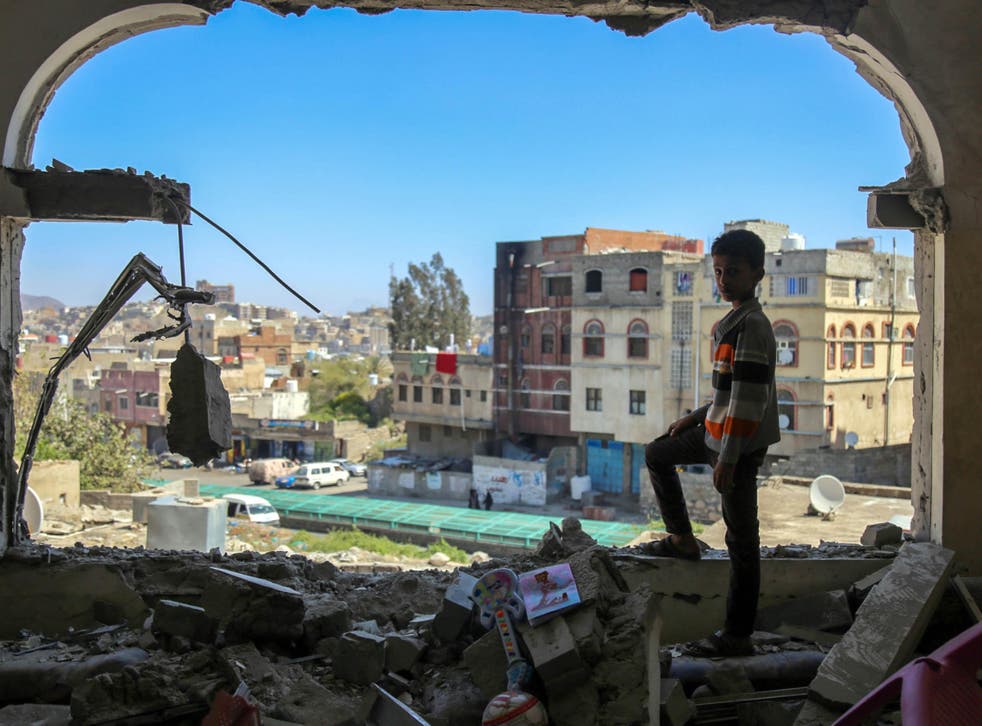 A Downing Street spokesperson has played down the significance of a report saying Scotland Yard is examining allegations of war crimes by Saudi Arabia in Yemen.
The Metropolitan Police do have powers to invest allegations of war crimes, but when when asked specifically about claims that it was, the spokesperson said: "There is no Met investigation. What has happened is that they received an allegation of war crimes. They are now conducting what is known as a scoping exercise, which is a different thing entirely to an investigation."
The spokesperson also played down the prospect of human rights abuses in Yemen being raised by the Prime Minister on her visit to Saudi Arabia. The talks would mostly focus on defence and trade issues, he said. Yemen war crime allegations were "not on the agenda", he said.
Responding to the report, The Liberal Democrats' Defence spokesperson Tom Brake said: "Theresa May has scrubbed human rights from the agenda in a panicked bid to get a trade deal.
"It is well known that Saudi Arabia has repeatedly infringed the rights of its own citizens as well as those in neighbouring countries yet Theresa May is silent.
"Human rights are a core value that we must defend. To ignore them, to sweep them under the carpet to avoid a difficult conversation, is a shameful indictment of how desperate May has become."
Green Party co-leader Jonathan Bartley said: "It is deeply disturbing to see the prime minister cosying up to an oppressive regime in an attempt to get a trade deal after Brexit. Saudi Arabia has an appalling human rights record and we should not be exposing ourselves to a dependent relationship with a country that was accused of killing civilians as recently as last month.
"The Met police are currently investigating Saudi Arabia for war crimes in Yemen and Theresa May must raise the allegations during her visit.
"We have repeatedly called on the Government to stop selling arms to Saudi Arabia. If there's any chance UK weapons were used to violate international law and human rights, we must stop supplying them immediately."
Andrew Smith of Campaign Against Arms Trade, who have campaigned to highlight the deteriorating human rights situation in Yemen and brought to light allegations that banned British made munitions have been used to attack civilians said: "The humanitarian situation in Yemen is terrible. Thousands have been killed in a two year long bombardment and a civil war that has left the country on the edge of a famine. Whitehall has been complicit in the destruction since day one. It has sold billions of pounds worth of arms and offered an unlimited and uncritical political support to the Saudi regime."
Andrew continued: "We are always being told how much influence the UK supposedly has over Saudi Arabia. But it hasn't led to the regime improving human rights at home, and has only served to legitimise its brutal bombing campaign in Yemen. If May wants to play a positive role in turning around a dire situation, then she must end the arms sales and her government's complicity in the destruction."
Register for free to continue reading
Registration is a free and easy way to support our truly independent journalism
By registering, you will also enjoy limited access to Premium articles, exclusive newsletters, commenting, and virtual events with our leading journalists
Already have an account? sign in
Register for free to continue reading
Registration is a free and easy way to support our truly independent journalism
By registering, you will also enjoy limited access to Premium articles, exclusive newsletters, commenting, and virtual events with our leading journalists
Already have an account? sign in
Join our new commenting forum
Join thought-provoking conversations, follow other Independent readers and see their replies