Michael Fallon won't face investigation for putting hand on journalist's knee, says Downing Street
Fellow minister Mark Garnier is subject to a cabinet office investigation for his behaviour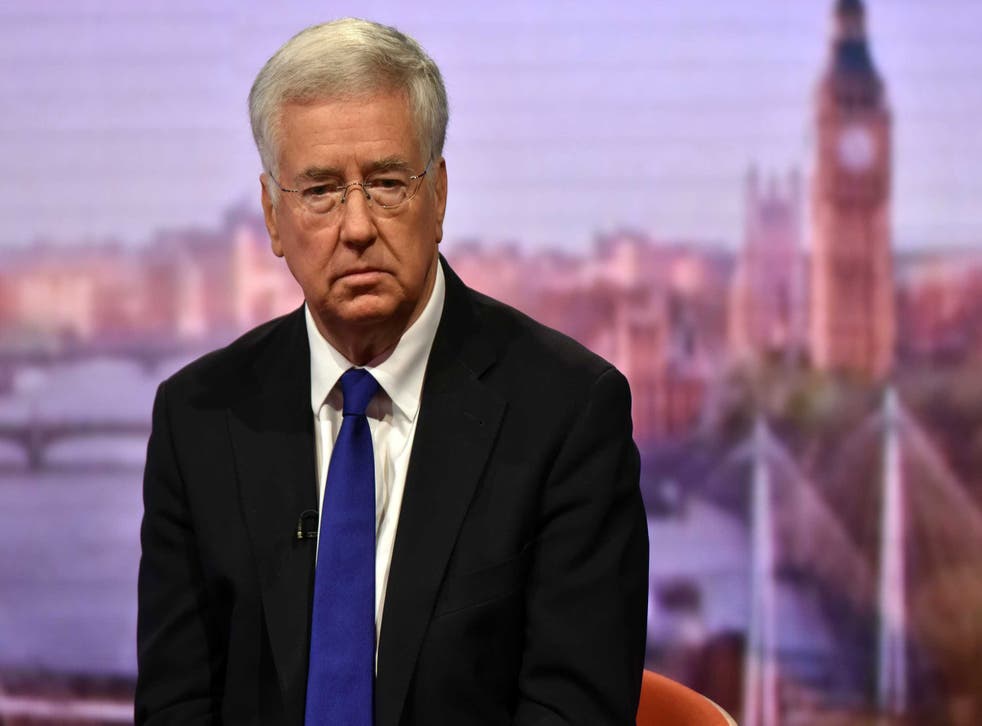 Michael Fallon will not face a Cabinet Office investigation for repeatedly putting his hand on a female journalist's knee, Downing Street has said.
Theresa May's spokesman justified the decision saying that no complaint had been made about the incident and that the Defence Secretary had already apologised.
Last night Leader of the House of Commons Andrea Leadsom told MPs ministers risked losing their jobs if their behaviour made women feel uncomfortable.
Fellow MP Mark Garnier is also currently subject to a Cabinet Office investigation into whether he broke the ministerial code for asking his secretary to buy him sex toys and calling her "sugar t**s".
The Downing Street spokesman confirmed that Ms May would not be asking the Cabinet Office to undertake an investigation into Mr Fallon in the same way that she had for Mr Garnier.
He said: "[Mr Fallon] has apologised for it and in this instance there isn't a complainant who has brought anything forward."
On Monday, Downing Street refused to say Ms May had confidence in Mr Garnier, instead saying that the Prime Minister would not pre-empt the outcome of the investigation.
UK news in pictures

Show all 50
Asked whether Ms May still had confidence in Mr Fallon, he refused to answer the question, saying only that the PM "has confidence in her government and her ministers".
The journalist in question, talkRADIO host Julia Hartley-Brewer, previously chose not to name Mr Fallon in her account of the incident in 2002.
"No one was remotely upset or distressed by it," she wrote on social media, adding that she did not feel herself to be a victim of sexual harassment.
She said that the top Tory minister had "repeatedly put his hand on my knee" during a Conservative Party conference dinner.
"I calmly and politely explained to him that, if he did it again, I would 'punch him in the face'," she wrote in a statement.
"He withdrew his hand and that was the end of the matter.
"I have had no issues since with the man in question and do not regard the incident as anything but mildly amusing."
It come as an unverified list of sexual misconduct allegations, which includes serving Cabinet and junior ministers, circulated around Westminster.
In a debate in the Commons last night, Ms Leadsome said: "If people are made to feel uncomfortable, that is not correct.
"In terms of the consequences for the perpetrators, I think I've also been perfectly clear that in the case of staff they could forfeit their jobs, in the case of Members of Parliament they could have the whip withdrawn and they could be fired from ministerial office."
Join our new commenting forum
Join thought-provoking conversations, follow other Independent readers and see their replies