Michael Fallon accused of trying to kiss journalist Jane Merrick when she was a junior political reporter
Former Defence Secretary reportedly 'lunged' at political journalist when she was 29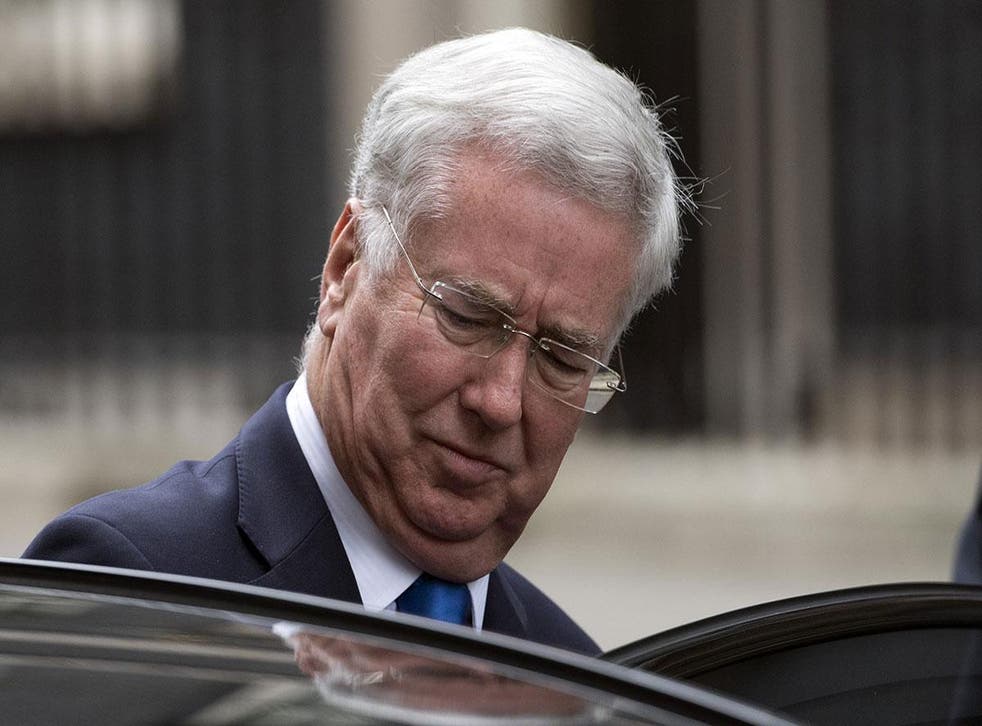 A senior political journalist has accused Sir Michael Fallon, the former Defence Secretary, of lunging at her and attempting to kiss her on the lips when she was a junior political reporter.
Jane Merrick, who was previously political editor of The Independent on Sunday, said the incident took place after they had lunch together in 2003, when she was aged 29 and a reporter at the Daily Mail.
Ms Merrick informed Downing Street of the alleged incident at 5.00pm on Wednesday, just two hours before Sir Michael resigned as Defence Secretary and admitted his behaviour had "fallen short".
A source close to Sir Michael admitted the incident took place, The Observer reported.
Ms Merrick said that, after Mr Fallon "lunged" at her, she "shrank away in horror and ran off to my office in the Press Gallery".
The journalist added: "I felt humiliated, ashamed. Was I even guilty that maybe I had led him on in some way by drinking with him? After years of having a drink with so many other MPs who have not acted inappropriately towards me, I now know I was not."
It was reported earlier in the week that Sir Michael had repeatedly touched the knee of broadcaster Julia Hartley-Brewer during a dinner 15 years ago.
Andrea Leadsom, the Leader of the House of Commons, is also said to have told Downing Street that the Sevenoaks MP had made lewd comments to her.
Ms Merrick has spoken of the incident before but has not previously named Sir Michael as the MP involved. Explaining her decision to name him now, she said the response to the allegation about Sir Michael's behaviour towards Ms Hartley-Brewer had motivated her to come forward.
UK news in pictures

Show all 50
She said: "The impression was being left that this was a one-off incident that could now be laughed off. I knew that by failing to act I was letting down not only my 29-year-old self, but also any other women who may have been subjected to the same behaviour since. More importantly, I would be failing to protect other women in future."
The revelation is the latest in a string of allegations about sexual misconduct on the part of serving MPs. On Friday, Conservative MP Charlie Elphicke was suspended from the party pending an investigation into "serious allegations". Labour MPs Clive Lewis and Kelvin Hopkins are also facing inquires, as are Theresa May's deputy, Damian Green, and Tory minister Mark Garnier.
Mr Lewis and Mr Hopkins have denied the allegations against them. Mr Garnier strongly denied sexual harassment but admitted asking a female aide to buy sex toys and calling her "sugar t***".
The Scottish childcare minister, Mark McDonald, also resigned on Saturday after admitting "inappropriate behaviour".
Join our new commenting forum
Join thought-provoking conversations, follow other Independent readers and see their replies