Michael Gove warns EU risks making it harder to identify terrorists and accuses Brussels of fuelling 'Hitler worshippers'
His comments will undermine Cameron's claim that the UK will be 'stronger, safer and better off' in the EU
Ashley Cowburn
Sunday 06 March 2016 10:39 Comments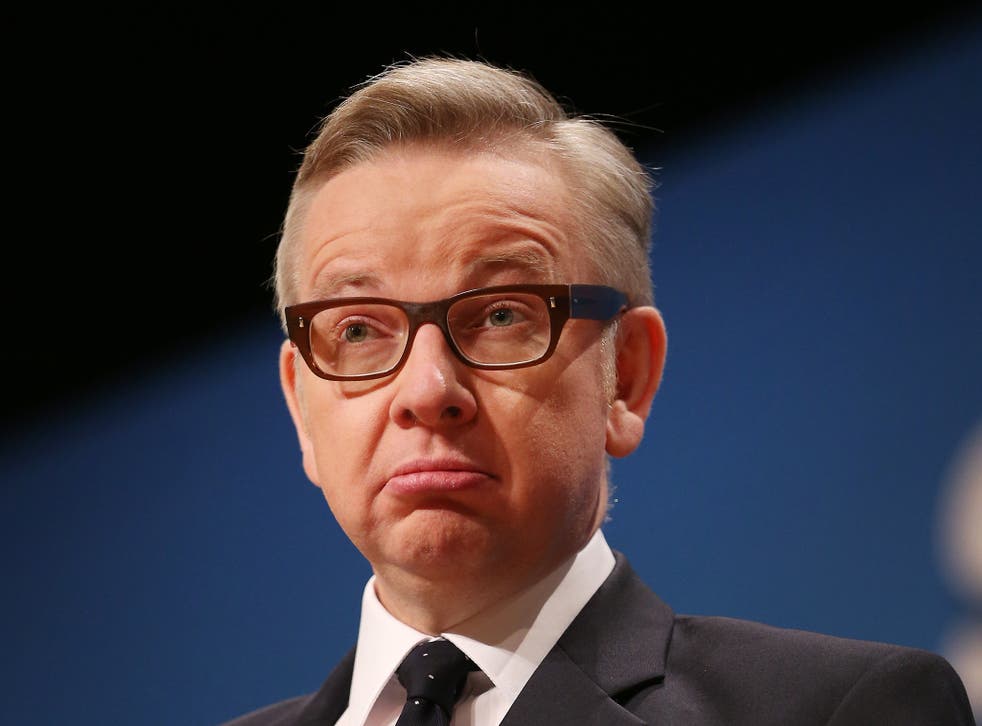 Michael Gove has stepped up his assault on Downing Street, claiming that remaining in the European Union risks making it harder to identify terrorists and keep the nation safe.
The Justice Secretary, who pledged his allegiance to Brexit two weeks ago, also blamed the EU for the upsurge in the far right and accused Brussels of fuelling the rise of Golden Dawn in the Greek Parliament - which, Mr Gove refers to as "Hitler worshippers".
His comments will undermine the Prime Minister David Cameron's claim that the UK will be "stronger, safer and better off" if it votes to remain in the 28-member state bloc.
The former Education Secretary told the Sunday Times: "I think overall our national security is strengthened if we are able to make the decisions that we need and the alliances that we believe in outside the current structures of the European Union."
He claimed EU judges had taken decisions against the UK's national interests by dictating "what our spies can do and whether we can be kept safe".
Gove added: "Our security and sovereignty stand together. I believe that there are better opportunities to keep people safe if we are outside the European Union.
"The far right is stronger across the continent than at any time since the 1930s because of the EU, Golden Dawn in the Greek parliament are explicitly Hitler worshippers and that is a direct consequence of what has happened with Greece and the single currency."
In February, a chart by Statista for the The Independent, using data from the Bundestag, showed the scale of the revival of participating in extreme right wing demonstrations in Germany. A total of 307,056 people took part in such demonstrations in the country over the last decade with 59,345 in 2015 alone.
Meanwhile, polling by YouGov since the Prime Minister concluded his renegotiations in Brussels on 19 February, has put the Remain campaign in the lead in four out of five surveys.
The average level of support for Remain in the polls since the deal is 52 per cent, with 48 per cent backing Leave (this excludes those who say they don't know or will not vote). This compares with the last two YouGov polls before the Brussels deal showing Remain trailing on of 46 per cent to 54 per cent for Leave.
The lead for Remain in the recent surveys is small, but the findings are significant because they show a movement in Mr Cameron's favour in repeated polls before and after the deal.
Register for free to continue reading
Registration is a free and easy way to support our truly independent journalism
By registering, you will also enjoy limited access to Premium articles, exclusive newsletters, commenting, and virtual events with our leading journalists
Already have an account? sign in
Join our new commenting forum
Join thought-provoking conversations, follow other Independent readers and see their replies