Michael Gove fails to mention Human Rights Act in Conservative Party Conference speech
Cameron has previously made it clear that scrapping the HRA will be at the top of the Justice Secretary's agenda
Oliver Wright
Tuesday 06 October 2015 13:20 Comments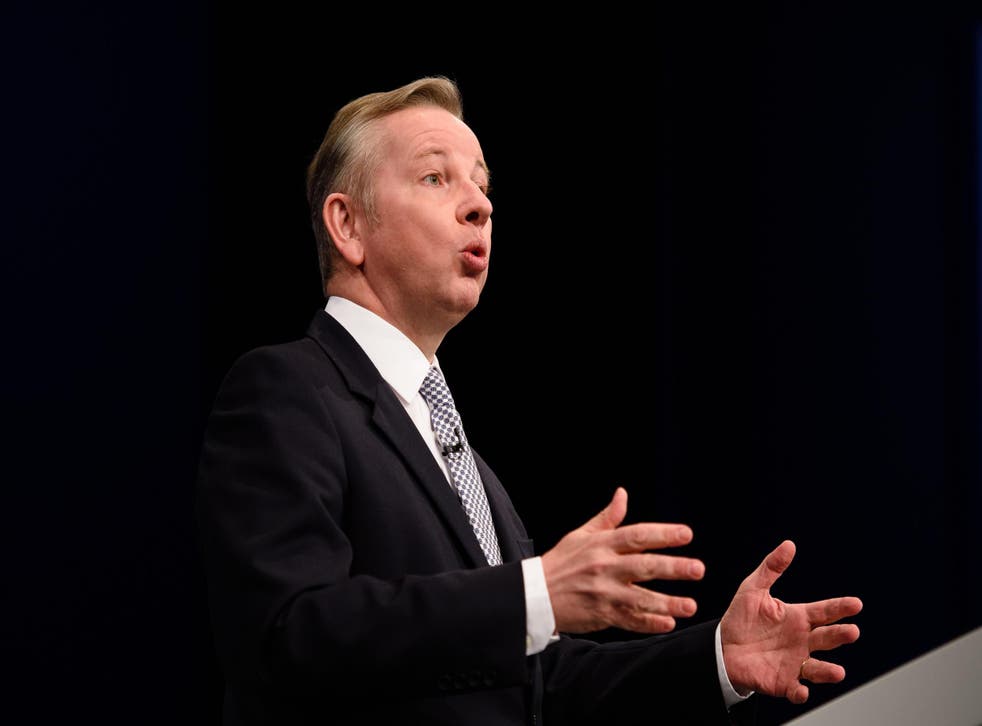 For a Conservative Justice Secretary looking to fire up the faithful at the party conference there are three words that have always done trick: Human Rights Act.
So it is all the more surprising that those were the three words that were noticeably absent from Michael Gove's speech to delegates in Manchester today.
When he was appointed to the job by David Cameron after the election the Prime Minister made clear that scrapping the 'hated' legislation would be top of his new Justice Secretary's agenda.
But the admirably independent Mr Gove has had other ideas. He wants to be a reforming Justice Secretary- but his plans for reform are rather different from those that his party might have hoped for.
He wants to concentrate his energies on changing Britain's prison system: selling off outdated Victorian institutions; giving new powers to prison governors to innovate to cut reoffending and most importantly put eduction, training and skills at the heart of the prison system.
It will not be easy - but frankly it is a walk in the park compared to the constitutional mess that is scrapping the Human Rights Act and replacing it with the fabled Bill of Rights.
That's because some right wing Tories would like the Government to pull out of the European Court of Human Rights - and will accept nothing less in the reforms.
But others, rightly, think this would be madness and undermine Britain's reputation in the world.
Mr Gove has smartly pushed the whole subject into the long grass and has no desire to raise expectations about what he might end up doing (if anything) at this stage.
What we'd like to teach Michael Gove

Show all 2
This is both smart politics and sensible policy.
Mr Gove's legacy will be in progressively reforming Britain's criminal justice system - not messing around with human rights legislation.
The faithful might not like that - but in the long run it's the right course to pursue in the widest public interest.
Register for free to continue reading
Registration is a free and easy way to support our truly independent journalism
By registering, you will also enjoy limited access to Premium articles, exclusive newsletters, commenting, and virtual events with our leading journalists
Already have an account? sign in
Join our new commenting forum
Join thought-provoking conversations, follow other Independent readers and see their replies