Michael Gove given 'British Values' by Twitter after announcing Trojan horse measures
The Education Secretary said schools will be required to promote 'fundamental British values' in the classroom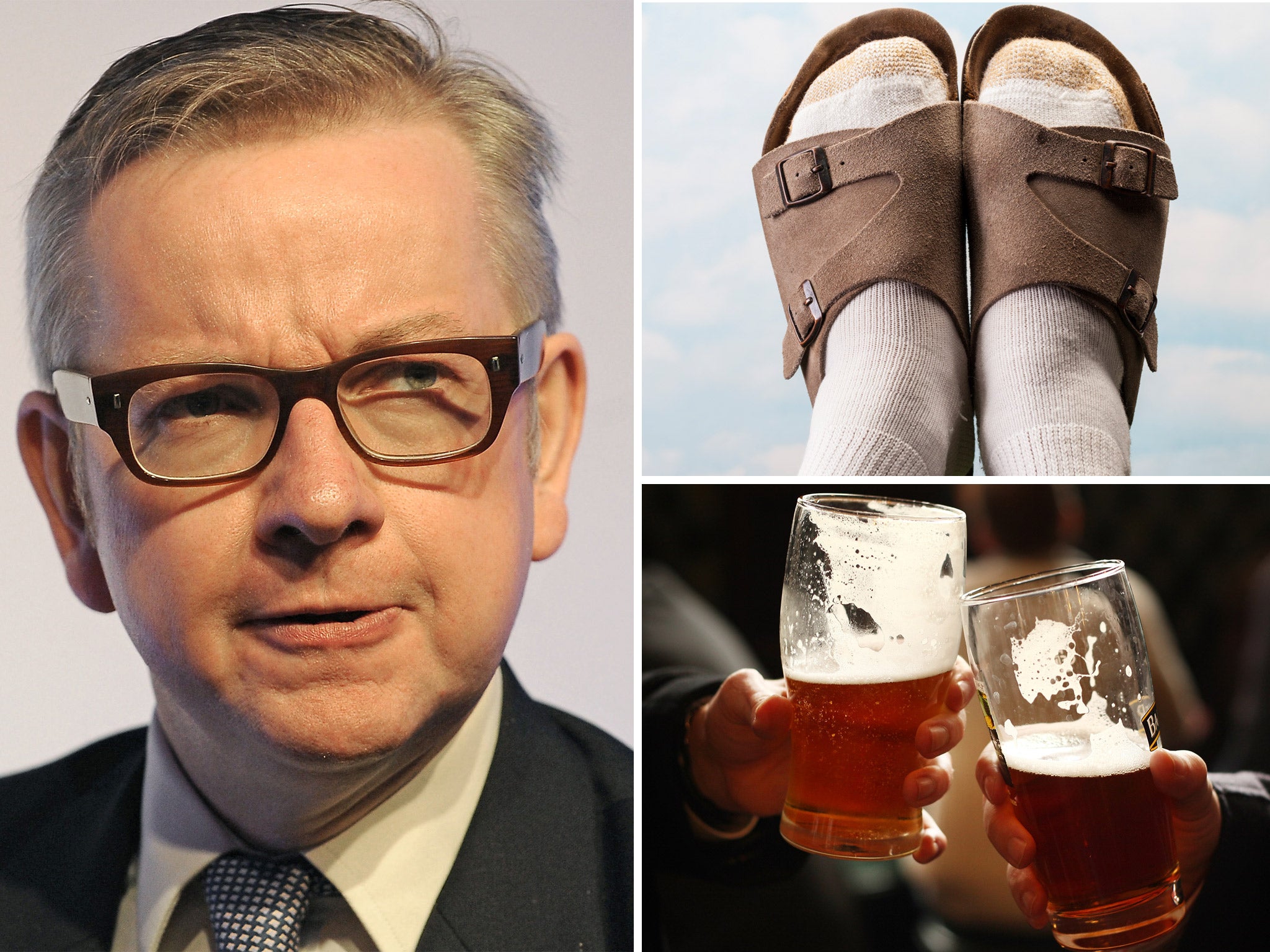 After Michael Gove made his controversial announcement that schools would have to promote "British values", Twitter has hit back by ridiculing the Government with their own suggestions as to what values the UK is defined by.
On Monday, it emerged a series of measures to combat the "culture of fear" found by an Ofsted report in some schools would be introduced, including requiring schools to encourage the promotion of "fundamental British values" in the classroom in the wake of the Birmingham "Trojan Horse" investigation.
But just what are the identifying principles of this nation? The Prime Minister, David Cameron, has his own opinion on what constitutes British values. For Mr Cameron, such values are: "freedom, tolerance, respect for the rule of law, belief in personal and social responsibility, and respect for British institution".
Similarly, the Deputy Prime Minister Nick Clegg highlighted "democracy, gender equality and equality before the law" as integral to the concept of British values.
The Education Secretary himself on Monday mentioned "democracy, the rule of law, individual liberty and mutual respect and tolerance of those with different faiths and beliefs" as core British values, but previously described seeking to define Britishness as "rather unBritish" in 2007.
Unfortunately for the Government, their attempt at defining core British principals has backfired somewhat and descended into ridicule, with the hashtag #BritishValues now trending on Twitter followed by a host of suggestions on what exactly these could entail.
Twitter user Stuart Brown, for example, has a slightly different take on British values than the PM, which he summarised as: "Being wary of foreigners while having a Belgian beer with an Indian curry in your Spanish villa wearing Indonesian clothes."
LBC presenter James O'Brien meanwhile suggested "queuing; dressing inappropriately when the sun comes out; warm beer; winning World Wars; immigration & Pot Noodles" could be placed within the British Values bracket, while "socks and sandals" and "complaining about immigration" have proved relatively popular.
Mr Gove made his announcement in a speech to MPs yesterday as it was confirmed that five Birmingham schools have been placed into special measures in the wake of the Trojan Horse allegations.
Ofsted inspections conducted following claims of a takeover plot by hardline Muslims found that a "culture of fear and intimidation" has developed in some schools and, in several, governors exerted "inappropriate influence" over how they are being run.
Join our commenting forum
Join thought-provoking conversations, follow other Independent readers and see their replies