Michael Gove lands a new role on the committee overseeing Brexit
The former Justice Secretary is among prominent Tory Leavers who will scrutinise the EU exit strategy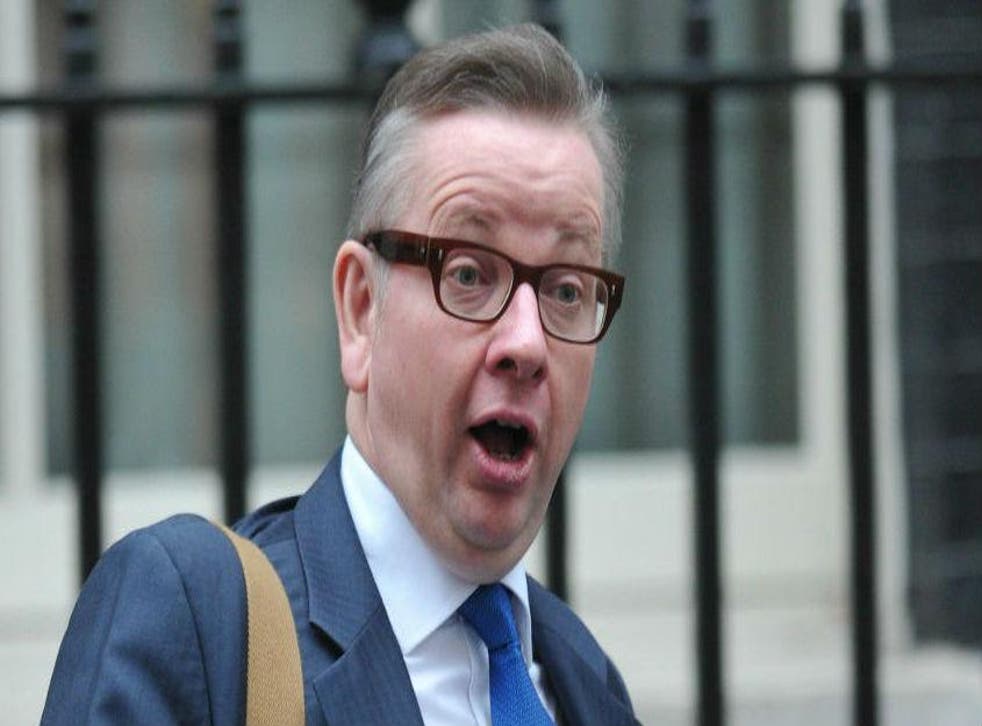 Pro-Brexit Conservative big-hitters led by Michael Gove have landed places on a key committee to oversee Britain's EU exit.
Former Culture Secretary John Whittingdale and Dominic Raab – two other prominent Leave campaigners – will also sit on the Exiting the EU Select Committee.
It will quiz Cabinet ministers and call expert witnesses as it probes Theresa May's negotiating strategy in the run-up to the triggering of the Article 50 notice, early next year.
Brexit negotiators are 'in cloud cuckoo land', says man who negotiated Britain's EU rebate
However, their success, in a ballot of backbench Tory MPs, is not enough to deliver a majority of Leave supporters on the so-called Brexit Committee.
Instead, five Remain-supporting Labour MPs – and representatives from the minor parties, who also backed EU membership – will provide a narrow majority of MPs who backed Remain.
One of those 12 will be Hilary Benn, the Labour MP and Remain supporter who was elected the committee's chairman last week.
Nevertheless, the presence of such prominent Conservative Leave supporters is certain to make the Brexit Committee a flashpoint for future rows on the road to withdrawal.
At the weekend, Mr Benn called for Parliament to have the right to send back the Government's Brexit plans as inadequate – before any vote on starting Britain's EU exit.
He said MPs should be able to tell ministers to "change this or do that" before a decision on triggering Article 50.
But Theresa May and other Leavers have insisted Parliament will not be given either a vote or a "running commentary" on her exit strategy.
The other Brexit-backing Tories on the committee are former Cabinet minister Peter Lilley, Maria Caulfield, Andrea Jenkyns, Karl McCartney and Craig Mackinlay.
There are two Remain-backing Tories - Alistair Burt and Jeremy Lefroy.
The position offers a hope of political rehabilitation for Mr Gove, after his spectacular fall from grace since his triumph in the EU referendum.
Boris Johnson: Brexiteers are a "nest of singing birds"
He campaigned vociferously alongside Boris Johnson, briefly backed him for the Tory leadership - then abandoned the Foreign Secretary's campaign and deciding to run himself.
The move was widely portrayed as a betrayal, effectively torpedoed Mr Johnson's chances of becoming prime minister. He was then sacked as justice secretary by Ms May.
His election to the committee by fellow Tory MPs suggests he still commands a significant level of support from colleagues.
The four other Labour MPs who will join him in scrutinising Brexit – all Remain supporters - are Seema Malhotra, Pat McFadden, Emma Reynolds and Stephen Timms.
Join our new commenting forum
Join thought-provoking conversations, follow other Independent readers and see their replies