Michael Gove says sorry for playing fields sell-off error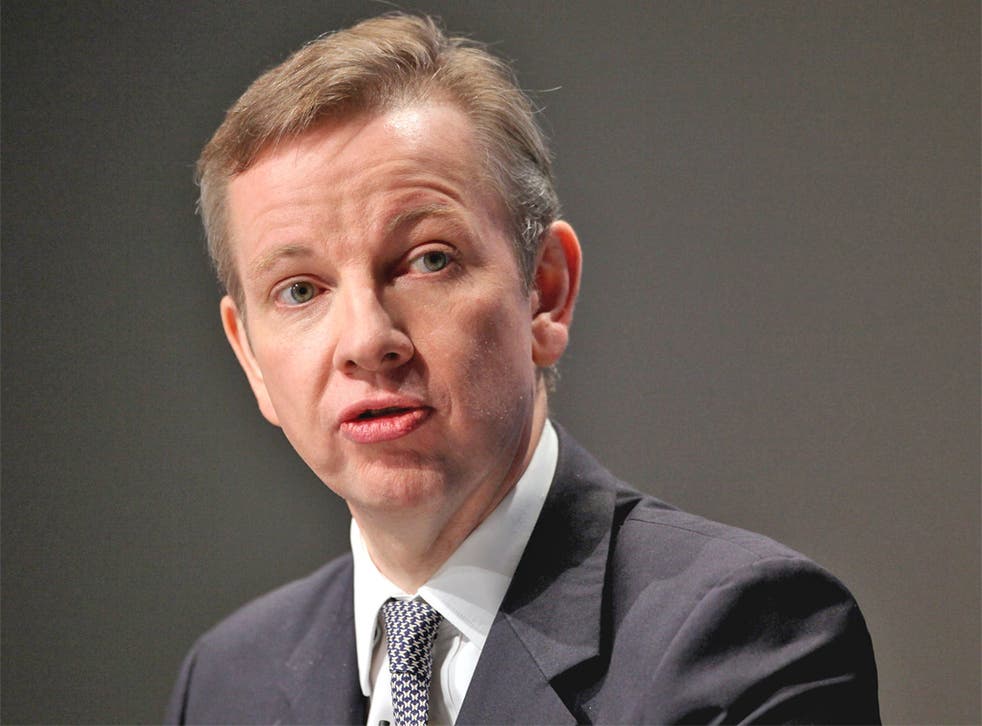 The Government was forced to apologise today for issuing misleading figures about the sell-off of school playing fields.
Ministers have approved the sale of 30 school pitches - nine more than the Department for Education previously admitted to signing off, it was reported.
The department blamed officials for providing Education Secretary Michael Gove with incorrect information.
It also emerged that Mr Gove has overruled independent advice to approve sales of playing fields five times in the last 15 months.
This was more often than Labour ministers rejected advice between 2001 and 2010. They overruled advisers on four occasions, the Daily Telegraph reported.
The DfE apologised today for giving inaccurate figures for the sell-off of school playing fields.
It said earlier this month that sales of 21 fields had been approved since 2010.
Ministers came under attack for those figures, which emerged during the Olympic Games. The sales occurred despite a pledge in the coalition agreement which said the Government would "seek to protect school playing fields".
According to figures obtained by the Telegraph, 35 applications for school playing field sales were submitted between May 18 2010 and July 22 this year.
Of these, 30 sales were approved, two were rejected, one was withdrawn and two are outstanding.
A DfE spokesman said: "We are sorry to say that the Secretary of State was provided with incorrect information about how many playing fields were disposed of since May 2010.
"The figures presented to the Secretary of State, and published by the department, related to applications received between May 2010 and June 2012.
"Those figures should have included requests received by the previous government and then approved by the coalition."
Most approval decisions are taken by junior ministers after "careful consideration", the spokesman said.
He insisted that the Government has tightened protections for existing school playing fields.
Shadow education secretary Stephen Twigg said: "The fact that Michael Gove has ignored the advice of independent experts and ploughed ahead with selling off school playing fields shows he is shamefully out of touch.
"He also appears to have failed to disclose at least another 10 school playing field sell-offs when responding to a freedom of information request. This is misleading and incompetent, at the very least.
"Michael Gove must now come clean and explain what appears to be a secret programme to sell off school playing fields."
Schools minister Lord Hill usually makes decisions on playing fields on behalf of Mr Gove, it was reported.
The Government has already faced heavy criticism in the wake of the London Games over its school sports policies.
It has faced heavy criticism for dropping a target for state schools to offer at least two hours of PE a week and for scrapping rules over the minimum outdoor space schools must provide for team games.
The overruled decisions related to Woodhouse Middle School in Staffordshire, Clarborough Primary School in Nottinghamshire, Elliott School in Wandsworth, south west London, and Ingleton Middle School in North Yorkshire.
A fifth decision to approve a sale at Netley Primary School in Camden, north London, was approved by ministers despite the application being withdrawn after initial reports from the independent panel indicated the bid would be rejected unanimously.
Four of the schools are still operating, apart from Ingleton Middle School, which closed last month.
It is understood that the previous Labour government approved the sell-off of more than 200 playing fields over 13 years.
And an estimated 10,000 were disposed of between 1979 and 1997.
PA
Register for free to continue reading
Registration is a free and easy way to support our truly independent journalism
By registering, you will also enjoy limited access to Premium articles, exclusive newsletters, commenting, and virtual events with our leading journalists
Already have an account? sign in
Register for free to continue reading
Registration is a free and easy way to support our truly independent journalism
By registering, you will also enjoy limited access to Premium articles, exclusive newsletters, commenting, and virtual events with our leading journalists
Already have an account? sign in
Join our new commenting forum
Join thought-provoking conversations, follow other Independent readers and see their replies