British public 'slut-shamed' by the Remain campaign, says Michael Gove
'The British people, understandably, didn't like being patronised or slut-shamed so they looked closely, and with increasing attention, to the arguments'
Ashley Cowburn
Political Correspondent
Friday 14 October 2016 14:36 Comments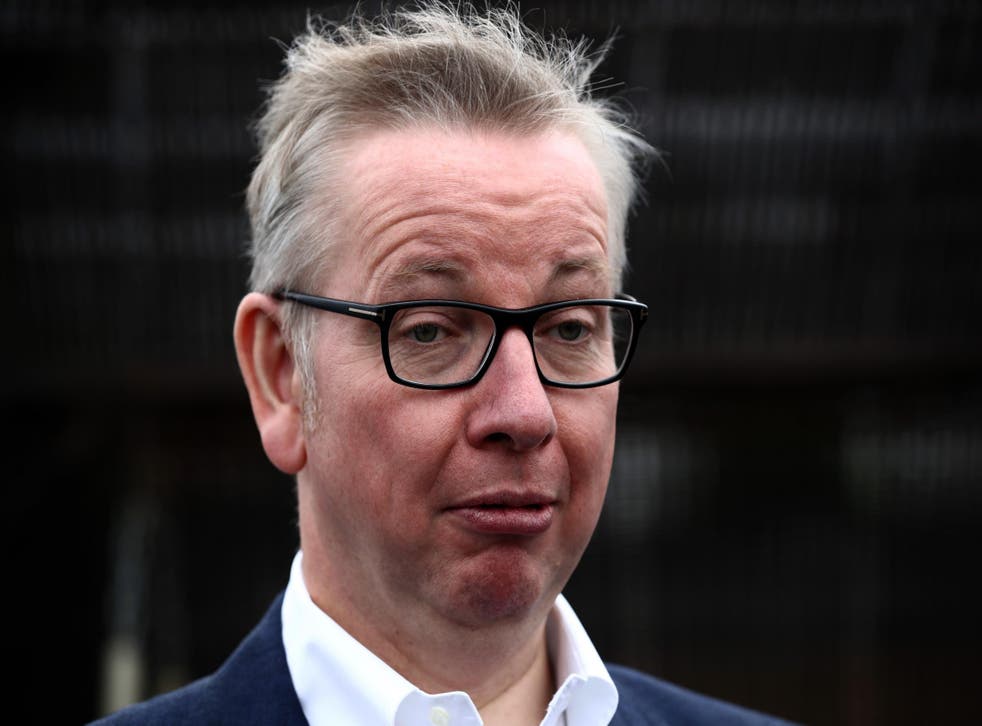 Michael Gove, the former justice secretary, has accused those who were on the Remain side of the EU referendum of 'slut-shaming' the British public who voted to leave.
In a column for the Times Mr Gove also claimed that EU advocates were now having an "adolescent tantrum" over the vote to leave. He wrote: "During the referendum, those thinking of voting Leave were told they didn't understand what was in their own financial interests, that they should listen to people who brought you the crash of 2008 because they were clearly experts when it came to avoiding economic instability,"
"The British people, understandably, didn't like being patronised or slut-shamed so they looked closely, and with increasing attention, to the arguments."
It is unclear, however, what Mr Gove was referring to by his use of the word "slut-shamed". The degrading, sexist act is unfortunately sometimes used to criticise the sexual activity of a woman.
"They saw that the 'reformed' EU we were being invited to stay in was fundamentally unchanged and this latest promise that the Union would mend its ways was, like all other pledges of reform from Maastricht onwards, as empty as Jean-Claude Juncker's burgundy bottle after lunch," Mr Gove added.
Mr Gove returned to his former employee, the Times, after being sacked as justice secretary by Theresa May as she appointed ministers to her new administration in July. It is understood he had been hoping to carry on with prison reforms at the department, after he was eliminated from the Conservative party leadership contest in the second round of voting by MPs.
Register for free to continue reading
Registration is a free and easy way to support our truly independent journalism
By registering, you will also enjoy limited access to Premium articles, exclusive newsletters, commenting, and virtual events with our leading journalists
Already have an account? sign in
Join our new commenting forum
Join thought-provoking conversations, follow other Independent readers and see their replies