Fish on the menu as EU's Michel Barnier dines at Downing Street
Fishing access for EU fleets also point of discussion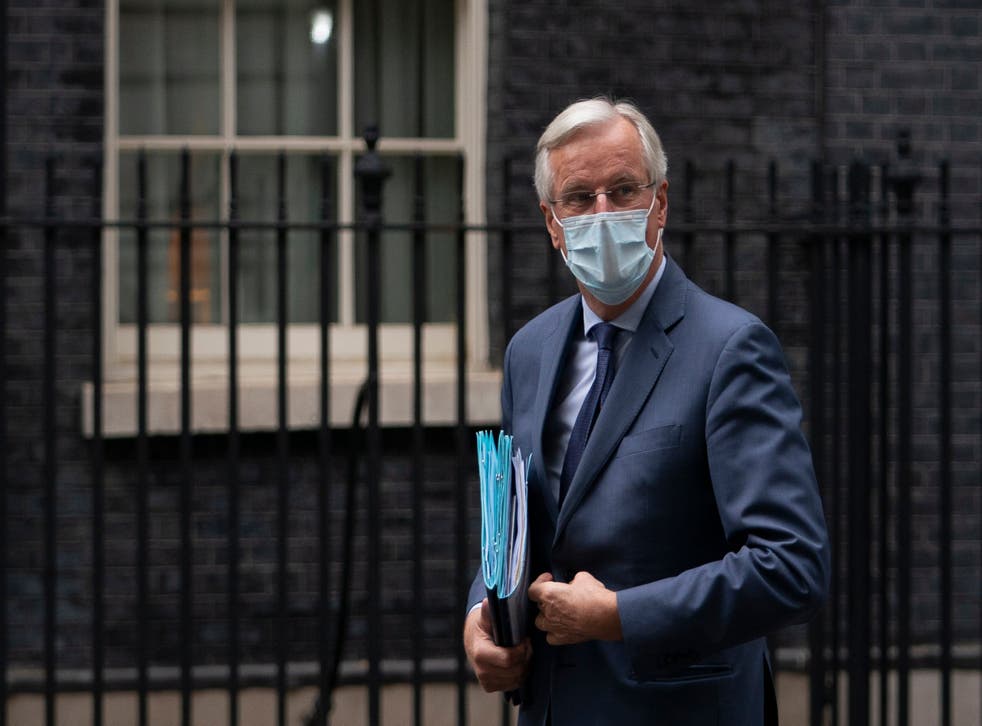 The EU's chief Brexit negotiator Michel Barnier met his counterpart in Downing Street on Tuesday evening, in the latest bid to unblock stalled Brexit talks.
Fish was on the menu at No.10 as Mr Barnier and David Frost dined on a fillet of halibut, chargrilled asparagus, and a terrine of summer fruits.
Fishing rights for EU fleets in British waters are also among issues that need to be ironed out for a free trade agreement to be struck.
Other stumbling blocks included the so-called "level playing field" on regulations demanded by the EU, workers' rights, and state aid rules.
"The EU wants an agreement - and we are doing everything to succeed - but not at any price," Mr Barnier said ahead of the meeting.
"We are engaging constructively and I look forward to equivalent engagement from the UK this week."
The meeting is the first "intensified" round of discussions aimed at bolstering the schedule of negotiations, which is falling dangerously behind schedule and risking a no-deal.
Boris Johnson's spokesperson said that the "informal" talks would "cover everything from what the EU calls the level playing field through to governance structures".
They confirmed that no ministers would be present at the dinner but that "one or two" officials from each side might attend. No.10 social social distancing rules would be adhered to.
Brexit celebrations in Parliament Square

Show all 37
Face-to-face meetings resumed in Brussels for the first time last week after months of videoconferencing in which little progress was made on key issues.
Both sides say they want an agreement by the autumn but if no deal is struck by the beginning of 2021 the UK will leave the single market without a deal – a policy that is expected to come with severe economic damage.
Join our new commenting forum
Join thought-provoking conversations, follow other Independent readers and see their replies