Mick Cash interview: Disillusioned with Labour, RMT union chief plots a new party for the left
The new general secretary is a very different character to Bob Crow, but that doesn't mean any change in strategy, he tells Andy McSmith
Andy McSmith
Monday 06 October 2014 10:52 Comments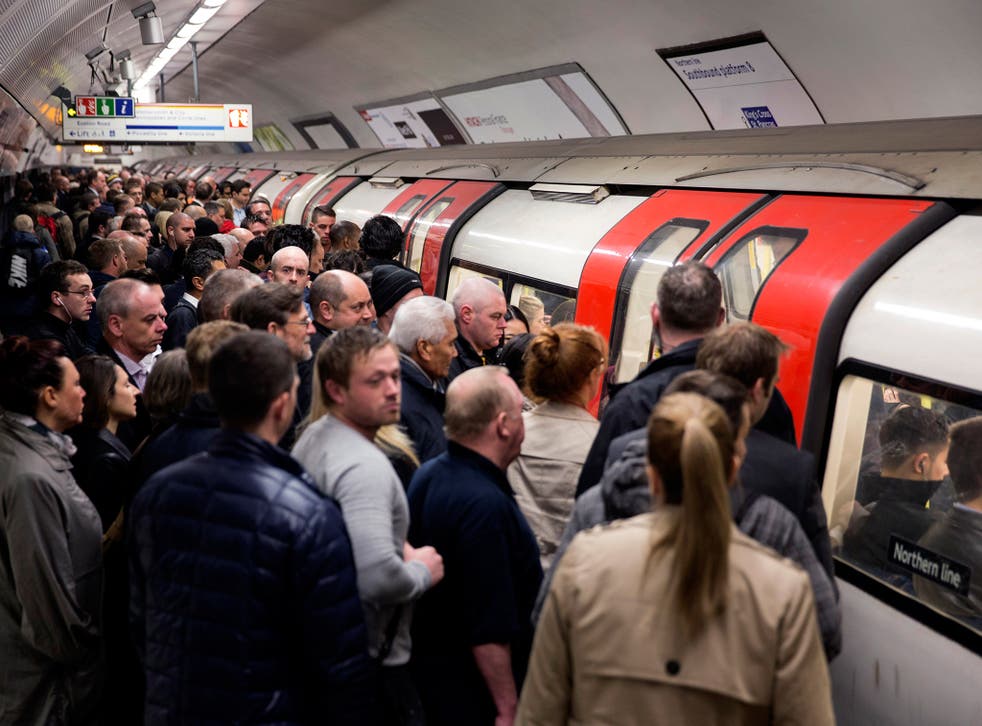 The north London headquarters of the Rail, Maritime and Transport (RMT) union is replete with history.
When the executive meets, just across the corridor from Mick Cash's office, they sit around a table where, more than a century ago, union leaders made the decision to found the Labour Party.
In 1926, the Trades Union Congress (TUC) sat around the same table as they planned the General Strike.
The general secretary's office is also crammed with memorabilia that still bear the imprint of the powerful personality of Bob Crow, its previous occupant, who died suddenly last March.
After a long election process, Cash, who was Crow's deputy for 12 years, is now confirmed as his successor.
When Crow entered a room, he filled it. In contrast, Cash has an inconspicuous, self-effacing manner such that he could come and go and you might never notice he was there.
It is highly unlikely that he will ever be invited to go on Have I Got News For You. At the start of the general secretary election, he was billed as the "moderate" candidate because of his long association with the Labour Party.
But Cash says his former boss has left his union "in a good place", with competent staff and an increased membership, and that he has no plans to change the industrial and political strategy.
Given his long association with Labour, which he joined in 1982, it was thought Cash might want to repair the rift that made the RMT the first union ever expelled from the party, in 2004. On the contrary, he is thinking about giving up on Labour altogether, and starting afresh.
"Depending on what happens next year in the May 2015 election, if one or two large trade unions start to say we need an alternative, they have the organisation and the financial clout to start developing a political party that could have its roots back in the working class," he said.
"If you see what's happening to the Labour Party recently just on rail nationalisation – the Tories have renationalised the track; we called for the Labour Party to renationalise the train-operating companies and what not, and all they have turned round and said is that they'll just allow public-sector bids," he said. "That's mad, a mad idea. They're doing it because they said they don't want to upset business. That's a good working-class party, isn't it, that doesn't want to upset business?"
Comments such as this would be unsurprising coming from the late Crow, who was never in the Labour Party, but Cash was a Labour councillor in Watford for eight years, and was on Labour's national executive committee when, through no fault of his, the RMT was shown the door by Labour.
During the campaign to elect a general secretary, it was alleged on a left-wing blog that while he was on the executive, he voted in favour of the Iraq war. He says that if he did, he cannot remember doing so.
Cash is disillusioned now by the way that the Labour Party is run by former special advisers and researchers who have spent their entire working lives in politics. He wants to create a party which would bring into Parliament people with experience of the world outside.
"When you seek to create an alternative political force, it's not just about having money, it's also about having an organisational structure and about having a good set of policies and getting stuck in on the ground – having local parties, and councillors, and stuff like that.
"You would need patience from those who believe there should be an alternative. It's not an easy option, but its do-able. Look at Ukip. They've somehow managed to get in that position."
He says that it does not worry him that this sort of talk could cost him his moderate reputation, as well as his Labour Party membership. Cash could be the next union leader subjected to the kind of vilification that Crow, or Unite's Len McCluskey, have endured. He says he is ready for that.
"They'll villainise anybody, if it suits them, because they've got their own agenda," he said. "What I expect to do is represent RMT members, and if that means the Daily Mail make me a villain – fine."
But one prominent Tory with direct experience of London transport and its industrial disputes fears that the real problem about Cash, from the right's point of view, is that he just does not look like a class-war villain.
He said: "Although Bob Crow fought very hard for his members, he was also an asset to us because he was a threatening figure. We could tell people to stick with us or this is what you get.
"Cash will say and do the same things, but he will sound much more reasonable, which could make him more dangerous."
Register for free to continue reading
Registration is a free and easy way to support our truly independent journalism
By registering, you will also enjoy limited access to Premium articles, exclusive newsletters, commenting, and virtual events with our leading journalists
Already have an account? sign in
Join our new commenting forum
Join thought-provoking conversations, follow other Independent readers and see their replies