David Cameron says Calais refugee camps could move to Kent after EU exit
The PM was instantly accused of 'scaremongering' over the claim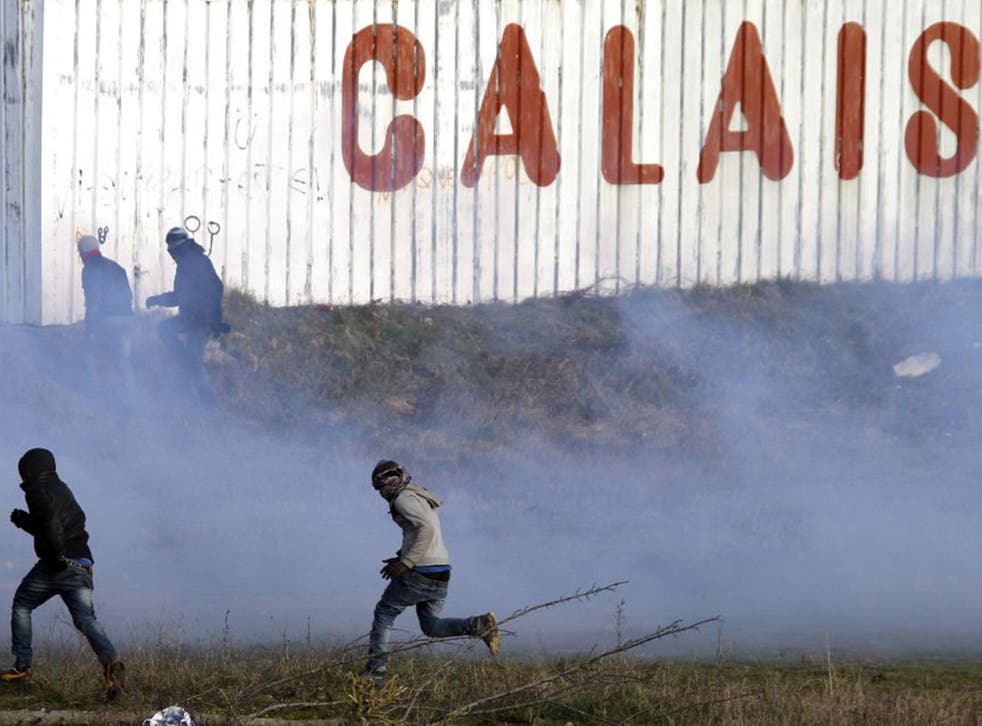 David Cameron has been accused of "scaremongering" over the claim that leaving the EU could lead to Calais-style migrant camps being established in parts of the UK.
The Prime Minister is to warn that exiting the bloc could cause a special arrangement where British border staff are allowed to check passports in Calais instead of Dover to be scrapped.
He is expected to say that such a change could cause refugee and migrant camps like the Calais "Jungle" to South-east England.
"The French would love to pull out of the arrangement," a senior Downing Street source told the Daily Telegraph newspaper.
Vote Leave, one of the campaign groups hoping to leave the EU, says the arrangement is not related to Britain's membership of the bloc and that it is arranged by a separate treaty.
"This is blatant scaremongering from Number 10 that has no grounding in reality," said Matthew Elliott, the group's chief executive.
"UK border controls are in France because of a bilateral treaty, not because of our EU membership, and a result of the camps in Calais, not the cause of them.
"Clearly, No 10 is in a blind panic over the failing renegotiation."
The claim has been branded "preposterous" by one of Mr Cameron's own MPs and supporter of Brexit, David Davis, who accused the Prime Minister of desperation.
There are around 8,000 people living in a camp in Calais unable to get into the UK. There are also other camps in northern France, including at Dunkirk.
One of the stated reasons for some campaigners wanting to leave the EU is that it would give the UK control of its borders policy with regard to other EU countries.
In pictures: Calais crisis intensifies

Show all 20
Citizens of countries who are members of the bloc have freedom of movements between other nations and a number of EU leaders have said this principle is non-negotiable.
The row comes after former shadow home secretary David Davis warned that the PM's "emergency brake" on immigration could in fact lead to a surge in migration to the UK before it was put in place.
A referendum on whether to leave the EU is to be held before the end of 2017 following Mr Cameron's renegotiation of Britain's membership.
A draft deal offered to the PM by European Council president Donald Tusk has however been derided by Tory eurosceptics are "thin gruel", and also faces challenges being agreed to by other European Union leaders/
Senior Conservatives are expected to announce which way they will campaign on the upcoming referendum.
Two figures who can be expected to campaign in either direction are Boris Johnson and Michael Gove.
Join our new commenting forum
Join thought-provoking conversations, follow other Independent readers and see their replies