Mike Freer: A gay Tory MP on why he went public
Andy McSmith
Wednesday 06 February 2013 20:51 Comments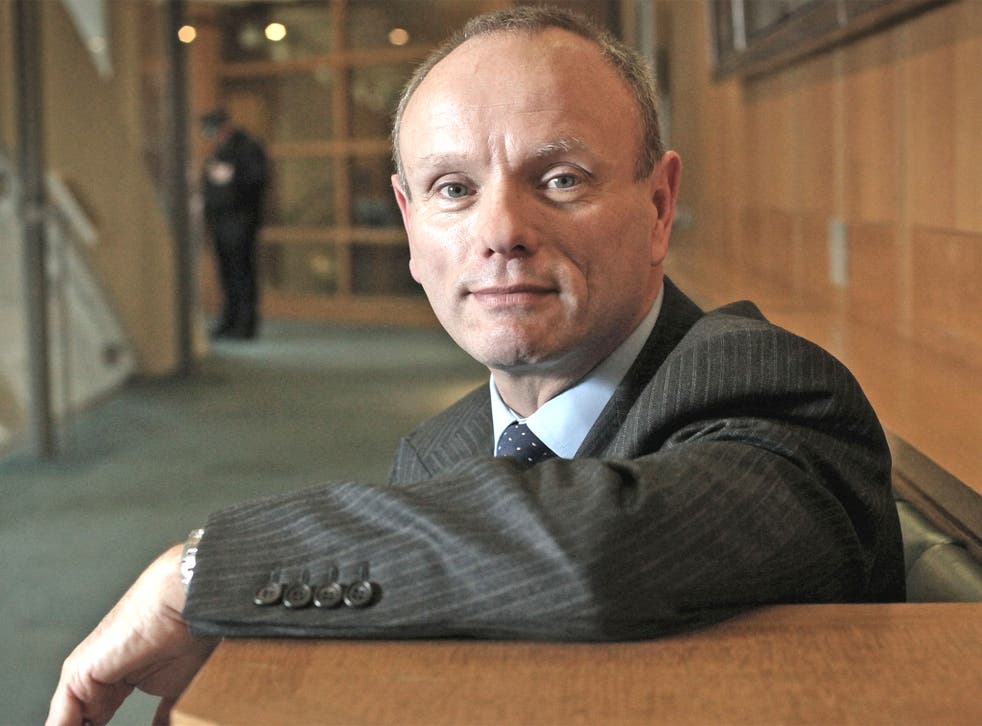 Mike Freer hesitated for a long time over whether to say anything at all when his fellow MPs argued over whether to legalise gay marriage. He is one of the newer MPs and it was not widely known in Parliament that he is gay.
"In the run-up to this debate, I would go along to the breakfast club and I would be sat having my breakfast with colleagues who would be openly critical of the legislation about gay marriage, not realising that they had a gay MP sitting next to them," he said.
They are not likely to make that mistake again, because as the debate was imminent, Freer went public with the fact that he has been in a gay relationship for 21 years. Six years ago he entered into a civil partnership. His three-minute speech was one of the most striking contributions to what was, by general consensus, one of the best debates conducted in the Commons for many years. "My civil partnership was our way of saying to my friends and family that this is who I love, this is who I am and this is who I want to spend the rest of my life with. I am not asking for special treatment, I am simply asking for equal treatment," he told his fellow MPs.
He said the public reaction to his speech had been almost entirely positive, apart from one unpleasant email – better than the reaction to his original announcement that he was gay – and the Commons debate was more thoughtful than he had feared it might be: "Some of the comments that some of my colleagues had made before the debate and some of the emails I had had before the debate – that I was a spreader of Aids, a paedophile – were particularly distasteful, so I was a bit wary that some of my colleagues would go down the path of denigrating gay couples. But I think that apart from one or two contributions the debate was very civilised and very respectful."
Though he did not name the Conservative MPs who had made comments that offended him, it can be surmised that his parliamentary neighbour Matthew Offord was one of them. Offord, who is the Tory MP for Hendon North, next to Mr Freer's Finchley and Golders Green seat, tried to intervene when Mr Freer was speaking, but Mr Freer curtly refused to let him. Mr Offord spoke later and claimed that the "unintended consequence" of recognising gay marriage "will be allowing the introduction of polygamous marriages". He added that he resents being called a "bigot".
Mr Freer told The Independent: "When people say that gay couples would undermine society, would undermine marriage, when people stand up and say, 'If we allow gay couples to marry then it's a slippery slope to polygamy and incest', that my partnership of 21 years is akin to polygamy or incest, it's very offensive."
He said Margaret Thatcher, who preceded him as MP for Finchley and whom he obviously admires, would have had no problem about his sexuality, because she worked alongside several gay people without worrying about their private lives.
Mr Freer became an active Tory around 1979, when he was in his teens, and was first elected to Barnet Council in 1990, becoming its leader in 2006. He said his sexuality was never a problem during his rise through the Tory ranks. "It's a common fallacy that the Conservative Party is homophobic," he said. "Local parties want to know how many leaflets you can deliver, not who you sleep with."
Yet until about 15 years ago, no Tory MP could admit to being gay without putting his political future in jeopardy. Selection conferences expected male candidates to produce a wife or fiancée as proof of their heterosexuality.
There are still gay MPs – principally but not exclusively Tories – who are known in the Westminster village to be gay but conceal their sexuality from the outside world. Before Tuesday's vote, the blogger Iain Dale, a gay former Tory parliamentary candidate, felt it necessary to warn them publicly that they risked being "outed" if they voted against gay marriage. If the Westminster rumour mill is accurate, a handful did so anyway.
But Mr Freer does not condemn them: "In the Westminster bubble we forget that in some situations, it's not that easy to be gay, especially if you an MP and your association lags behind."
Register for free to continue reading
Registration is a free and easy way to support our truly independent journalism
By registering, you will also enjoy limited access to Premium articles, exclusive newsletters, commenting, and virtual events with our leading journalists
Already have an account? sign in
Join our new commenting forum
Join thought-provoking conversations, follow other Independent readers and see their replies