Miliband calls for improved integration of immigrants to reduce pressures of a multi-ethnic society
Ed Miliband admits last Government made serious mistakes over immigration
Nigel Morris
Friday 14 December 2012 13:34 Comments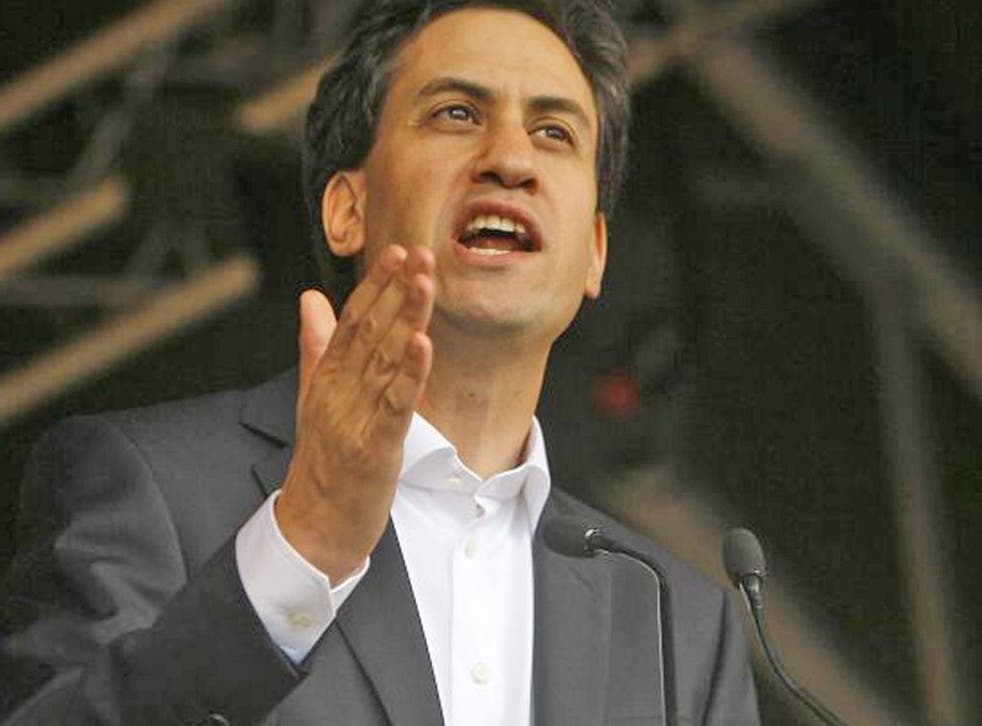 The Labour leader Ed Miliband today called for an overhaul of housing and employment policy – and a concerted drive to teach English to recent immigrants – in an effort to improve integration and reduce the strains of a multi-ethnic society.
He admitted that the last Government made serious mistakes over immigration, underestimating the capacity of some communities to adapt to new arrivals. He also conceded that it had blundered by adopting an open-doors policy for new arrivals from the East European countries that joined the EU in 2004.
Under his proposals, Labour would expect migrants to learn English, tackle landlords who cram newcomers into overcrowded houses and ban recruitment agencies from seeking workers only from particular countries or ethnic groups.
Mr Miliband – speaking after this week's Census highlighted the rapid demographic changes in Britain in the last decade - dismissed suggestions that different communities could live parallel existences.
He insisted: "Separation means isolation and you can't succeed in Britain if you are isolated. Isolation also breeds ignorance and ignorance breeds suspicion and prejudice – and it sometimes even leads to community to turn on community."
Speaking in Tooting, south London, the Labour leader protested that Britain was one of the few European countries not to have an integration strategy and argued: "We must put that right."
He called for money spent on translation services to be switched to English language lessons. He said: "Our goal should be that everyone in Britain should know how to speak English. We should expect that of the people that come here."
Parents of foreign-born children would be required to take responsibility in home-school agreements for them learning English, and the number of public sector jobs for which proficiency in English is mandatory would be increased.
The party would crack down on landlords who pack new immigrants into tiny properties and would end the use of tied housing and forced indebtedness which lock migrant workers into atrocious housing conditions.
He promised to ban recruitment agencies from advertising only for workers from particular countries and be tougher in enforcing laws designed to eliminate shift patterns which leave people working only with others from the same ethnic background.
"If we work hard, and we work together, we can build One Nation. that we have a fair nation not an unjust one; a connected nation where everyone has a stake, not a segregated one; a confident nation, not an anxious one.
"A proper One Nation strategy for integration needs to revolve around issues that are central to people's lives including language, housing, and the workplace."
He insisted that - far from being seen as a threat, as figures like the blackshirt Oswald Mosley, Enoch Powell and BNP leader Nick Griffin have portrayed it - the multi-ethnic Britain revealed in the census and in the summer's Olympic and Paralympic Games is a cause for celebration.
He said: "We should celebrate multi-ethnic diverse Britain. We are stronger for it - and I love Britain for it.
"Britain is at its best when it comes together as a nation, not when it stands divided. That's what One Nation is about.
"But at the same time we know there is anxiety about immigration and what it means for our culture. The answer is not to sweep it under the carpet or fail to talk about it, nor is it to make promises that can't be kept. It is to deal with all of the issues that concern people."
Register for free to continue reading
Registration is a free and easy way to support our truly independent journalism
By registering, you will also enjoy limited access to Premium articles, exclusive newsletters, commenting, and virtual events with our leading journalists
Already have an account? sign in
Join our new commenting forum
Join thought-provoking conversations, follow other Independent readers and see their replies