Military reforms will see British women deployed as front line soldiers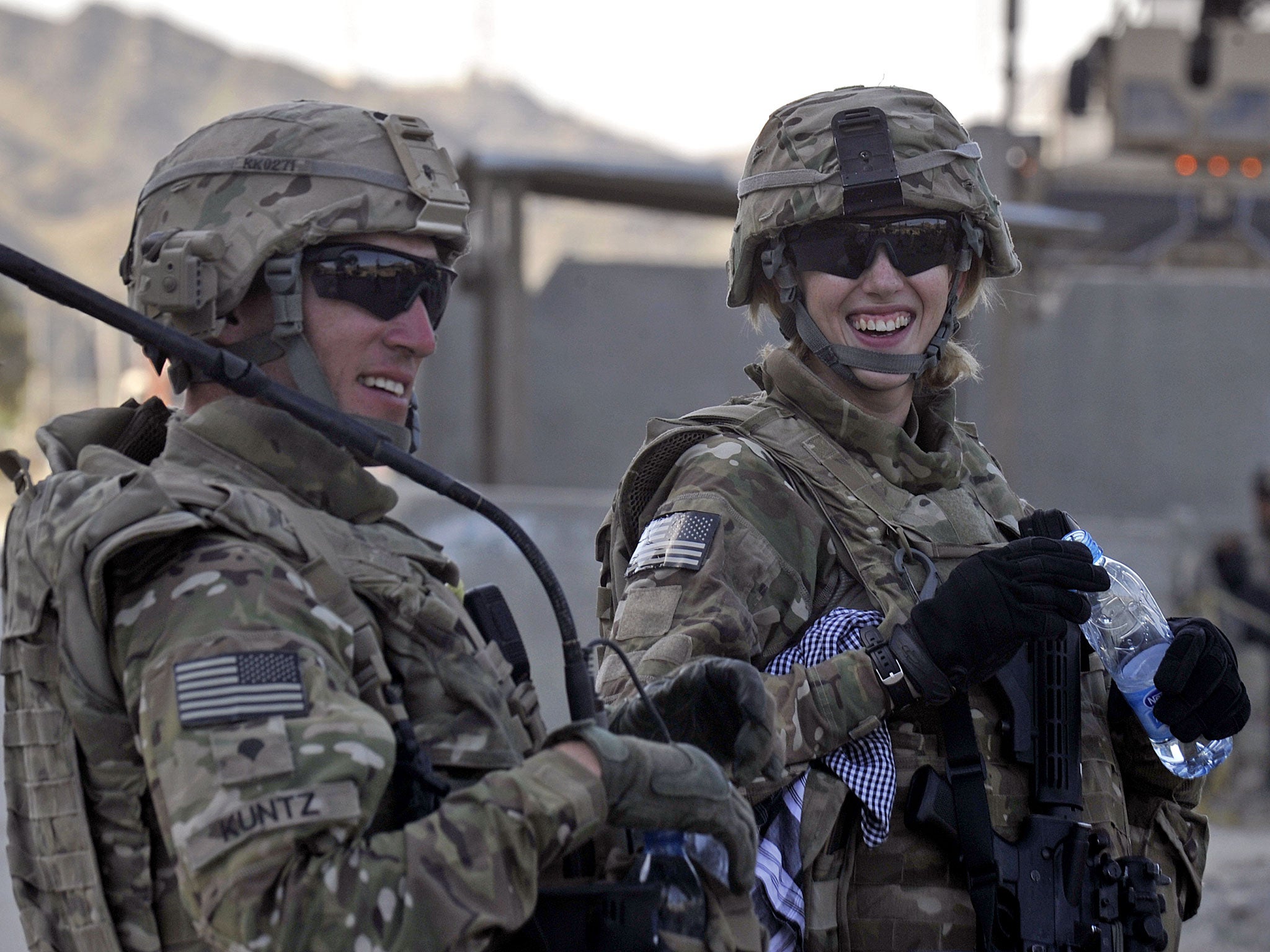 Women soldiers are to be sent into combat zones to fight and if necessary to kill for Britain, the Defence Secretary Philip Hammond has signalled.
He wants the UK to follow where the USA and other western nations have led, by opening up the infantry and armoured corps to female recruits.
The numbers of women who want to fight on the front line might be small, and those who volunteered would have to pass the same stringent fitness tests as men, which would include being able to carry carry 63 kilos of kit into a combat zone.
But Mr Hammond believes that the reform would send a powerful message that all branches of the military are "fully open" to women.
Women already serve on the front line in support roles such as medics, military intelligence operators and dog handlers, but are not allowed in situations where the primary aim is to "close with and kill the enemy".
There are no such restrictions in the USA, Canada, Australia, France, Germany, Norway, Denmark, the Netherlands or Israel. EU law requires the government to hold a review by 2018 into whether the ban should continue in the British army. Mr Hammond has told the Chief of General Staff, Sir Peter Wall, to report before the end of this year, four years ahead of the EU deadline.
Speaking at a press gallery lunch in the House of Commons, Mr Hammond denied that there is strong resistance in the military to having women under arms. He told journalists: "The image of the military is still a macho image - the last bastion of male chauvinism. The reality is very different. I am looking for a way forward that signals the Army's openness to all who can meet the standards required."
But he warned: "We won't compromise on the fitness that we require for people to be able to keep themselves safe and to do their job effectively. That will obviously mean that some roles will have limited numbers of women."
The announcement won immediate backing from Labour. Vernon Croaker, the shadow Defence Secretary said: "Labour called for the ban on women serving in combat roles to be looked at, with a view to ending it. Today's announcement is a step towards that."
Join our commenting forum
Join thought-provoking conversations, follow other Independent readers and see their replies