Minimum alcohol pricing is against EU law if other policies are available, European Court of Justice rules
The court says the policy significantly restricts the market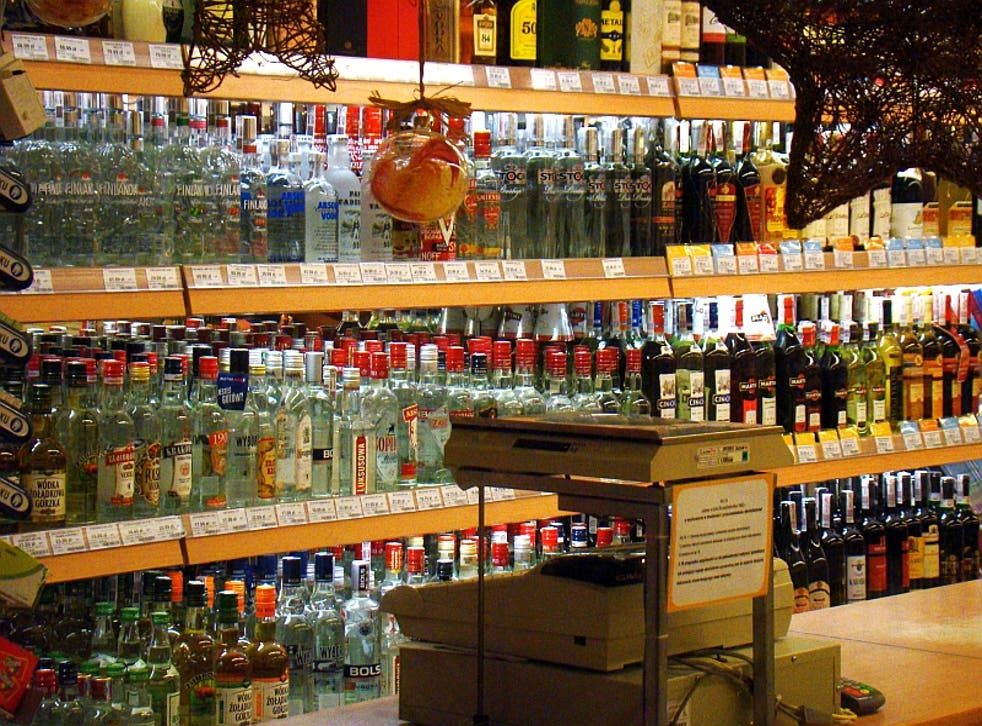 The Scottish Government's policy of imposing a minimum price on alcoholic drinks is contrary to EU law if other options are available to ministers, the European Court of Justice has ruled.
In a ruling the court said the price control unnecessary restricts the drinks market and that the public health effect the policy aims to achieve could in principle be generated through a simple tax.
"The Court of Justice considers that the effect of the Scottish legislation is significantly to restrict the market, and this might be avoided by the introduction of a tax measure designed to increase the price of alcohol instead of a measure imposing a minimum price per unit of alcohol," the ECJ's ruling said.
"The Court states that it is ultimately for the national court to determine whether measures other than that provided for by the Scottish legislation, such as increased taxation on alcoholic drinks, are capable of protecting human life and health as effectively as the current legislation, while being less restrictive of trade in those products within the EU."
A minimum price of 50p per unit of alcohol was introduced after a vote in the Scottish Parliament in May 2012. A legal challenge against the policy was launched by the Scottish Whisky Association, however.
Following the ECJ's ruling, the case is being referred back to the Scottish Court of Session, the legal system's supreme civil court. That court will decide whether a tax can in actual fact do the job of the price control measure.
The Court of Session initially rejected a legal challenge of the policy in 2013 but referred the case to the ECJ following an appeal in 2014.
The UK government had planned to introduce a similar minimum alcohol price, but scrapped the policy in 2013 after claims there was no enough evidence to support it.
Scotland has a historically poor alcohol public health record, with excessive consumption calculated by the Scottish government to cost £3.6bn every year. Hospital discharges related to alcohol have quadrupled since the early 1980s and alcohol-related deaths at 1.4 times higher.
The Scottish Government says the planned minimum unit price will help reduce consumption alongside measures to "drive a long-term change in cultural attitudes towards alcohol".
Scottish Whiskey Association chief executive David Frost welcomed the court's ruling, however.
"The court has confirmed that minimum unit pricing (MUP) is a restriction on trade, and that it is illegal to choose MUP where there are less restrictive ways of achieving the same end," he said.
"The Scottish courts will now reflect on the implications of the ruling and all the evidence, before issuing a final judgment.
"This ruling opens the way to moving the debate on and allowing us to address alcohol misuse with practical measures that actually work. Alcohol-related deaths have fallen by a third over the last decade in Scotland, which suggests we are already on the right path."
"We remain committed to working closely with the Scottish Government and everyone else with an interest."
Register for free to continue reading
Registration is a free and easy way to support our truly independent journalism
By registering, you will also enjoy limited access to Premium articles, exclusive newsletters, commenting, and virtual events with our leading journalists
Already have an account? sign in
Register for free to continue reading
Registration is a free and easy way to support our truly independent journalism
By registering, you will also enjoy limited access to Premium articles, exclusive newsletters, commenting, and virtual events with our leading journalists
Already have an account? sign in
Join our new commenting forum
Join thought-provoking conversations, follow other Independent readers and see their replies