Ministers agree partial climbdown over 'vague' and 'flawed' Childcare Bill
A second House of Lords committee issued a stinging rebuke over the scheme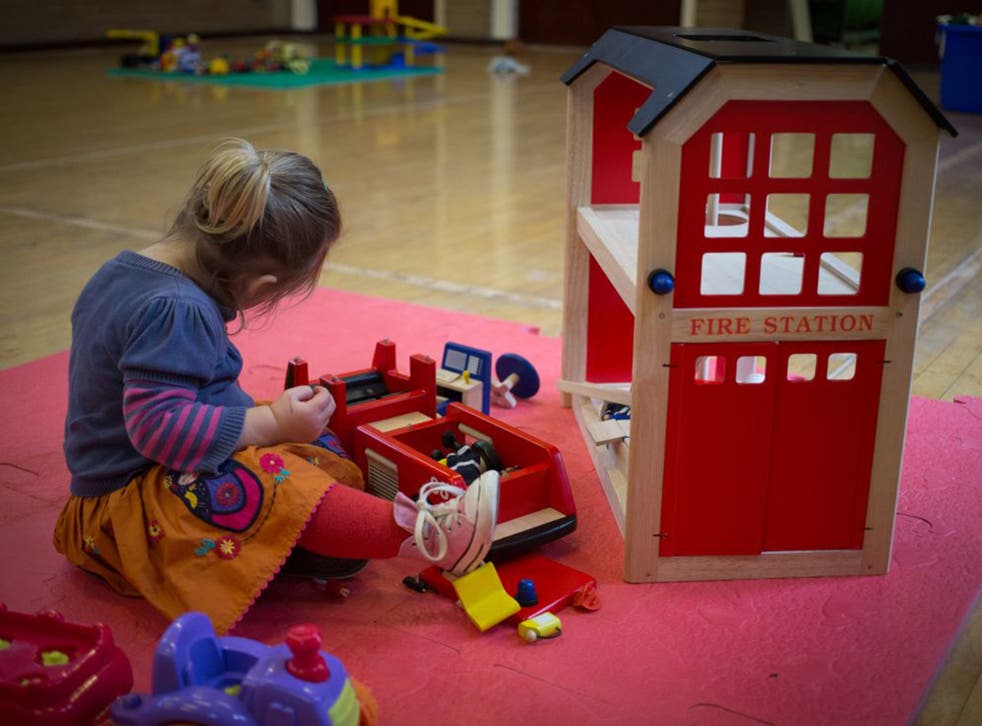 Ministers have agreed to compromise on their "flawed" Bill to introduce 30 hours of free childcare after The Independent on Sunday revealed cross-party dismay that the legislation was "vague" and could leave parents and nursery staff vulnerable to prison sentences.
The partial climbdown came as a second House of Lords committee issued a stinging rebuke to the Government, describing the Childcare Bill as a "particularly egregious example" of "vaguely worded legislation that leaves much to the discretion of ministers".
The schools minister, Lord Nash, has told peers that he will provide more detail of funding and other issues related to the 30-hour pledge before they are asked to vote on the Bill in the autumn.
The IoS revealed last month that the Childcare Bill, which will enshrine into law David Cameron's flagship election pledge for 30 hours a week of free childcare, was coming under fire from Tory, Labour, Lib Dem and crossbench peers, as it was only six clauses long and contained sweeping powers regarding jail sentences for anyone who failed to check that both parents were working. Separately, the Delegated Powers Committee described the legislation as a "skeleton" Bill that was "flawed" and "vague".
Now the cross-party Lords Constitution Committee has issued a report accusing the Government of trying to impose "Henry VIII powers" – sweeping legislation scant on detail but giving ministers authority to introduce regulations without any parliamentary scrutiny.
The committee said: "In our last report [last month], we drew attention to a concerning trend – a tendency by the Government to introduce vaguely worded legislation that leaves much to the discretion of ministers.
"The Childcare Bill is a particularly egregious example of this development. It confers wide discretionary powers on the Secretary of State, including Henry VIII powers, with few indications as to how those powers should be used to achieve the objectives set out in the Bill.
"We … wish to express our concern at this ... example of a continuing trend ... to which we draw the attention of the House."
Join our new commenting forum
Join thought-provoking conversations, follow other Independent readers and see their replies