Ministers 'fully behind' NHS plans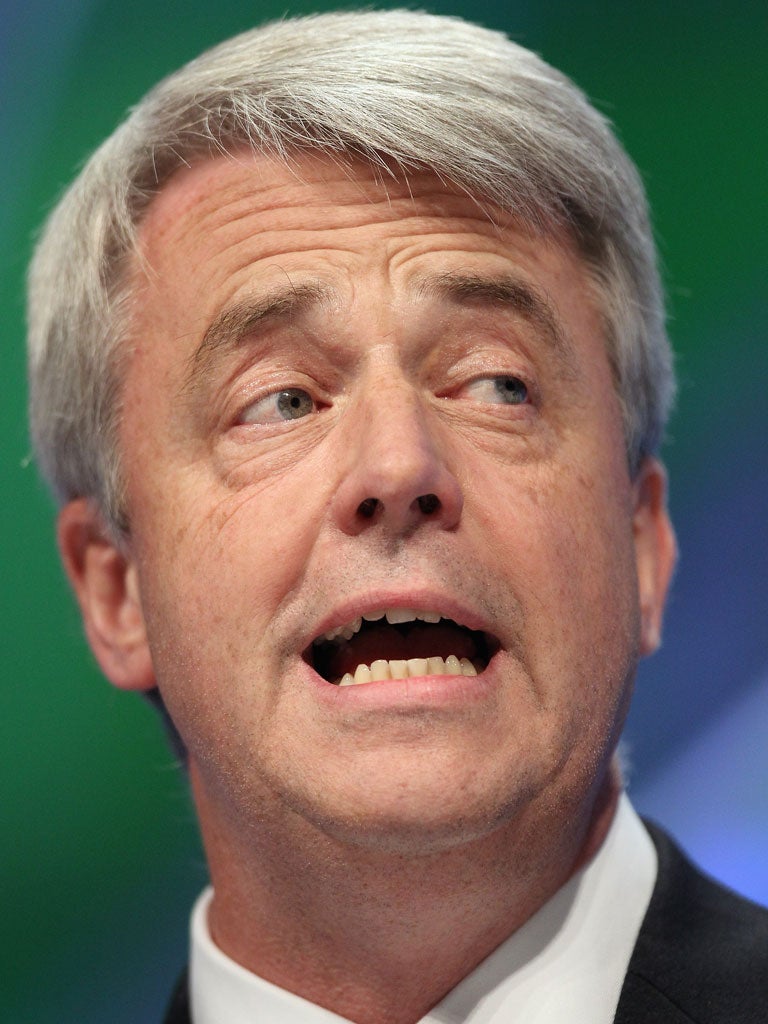 Downing Street dismissed suggestions today that Health Secretary Andrew Lansley should be sacked and insisted ministers were "fully behind" his NHS reforms.
After Liberal Democrat deputy leader Simon Hughes called for Mr Lansley to "move on" in the second half of the parliament, Prime Minister David Cameron's official spokesman said: "That's not an issue for Simon Hughes."
Mr Cameron is to launch a new offensive to sell the highly contentious Health and Social Care Bill to the public in the coming weeks.
"The Government is fully behind the Health Bill. The Prime Minister has spent a lot of time on this issue over the past year and I would expect him to continue to do so," the spokesman added.
"He is very committed to reforming and modernising the health service and I would expect him to be out in the coming weeks and months explaining why we need to do that."
Mr Cameron said yesterday he was "at one" with Mr Lansley and the legislation amid signs of deep unease with the Bill among Tory Cabinet ministers and even Number 10 insiders.
Lib Dem Deputy Prime Minister Nick Clegg said today that Mr Lansley, as "the architect" of the Bill, must "see it through".
"Andrew Lansley is the architect of the NHS Bill," he said.
"He cares passionately about the NHS and he is the right man for the job and he must see it through."
Mr Clegg is facing the wrath of Lib Dem activists, some of whom are expected to try to rally the party's spring conference to move against the Bill next month.
Mr Hughes, who is not a minister but is influential on the Lib Dem benches and among the party's rank-and-file, suggested yesterday that Mr Lansley should be replaced once the Bill was on the statute book.
"My political judgment is that in the second half of the parliament it would be better to move on," he said.
Asked directly whether Mr Lansley should be moved from his job, he responded: "Yes."
The coalition is braced for another buffeting over its NHS reforms today when peers resume their scrutiny of the legislation.
The Lords have already inflicted one defeat on the Government and further flashpoints remain over provisions for training health professionals and transparency measures.
Scores of concessions by ministers have so far failed to quell opposition from key bodies such as the British Medical Association and the Royal College of Nursing.
PA
Join our commenting forum
Join thought-provoking conversations, follow other Independent readers and see their replies