MoD orders review into spiralling cost of Project Pegasus nuclear plant
It has also emerged that Britain's nuclear regulator is experiencing difficulty hiring inspectors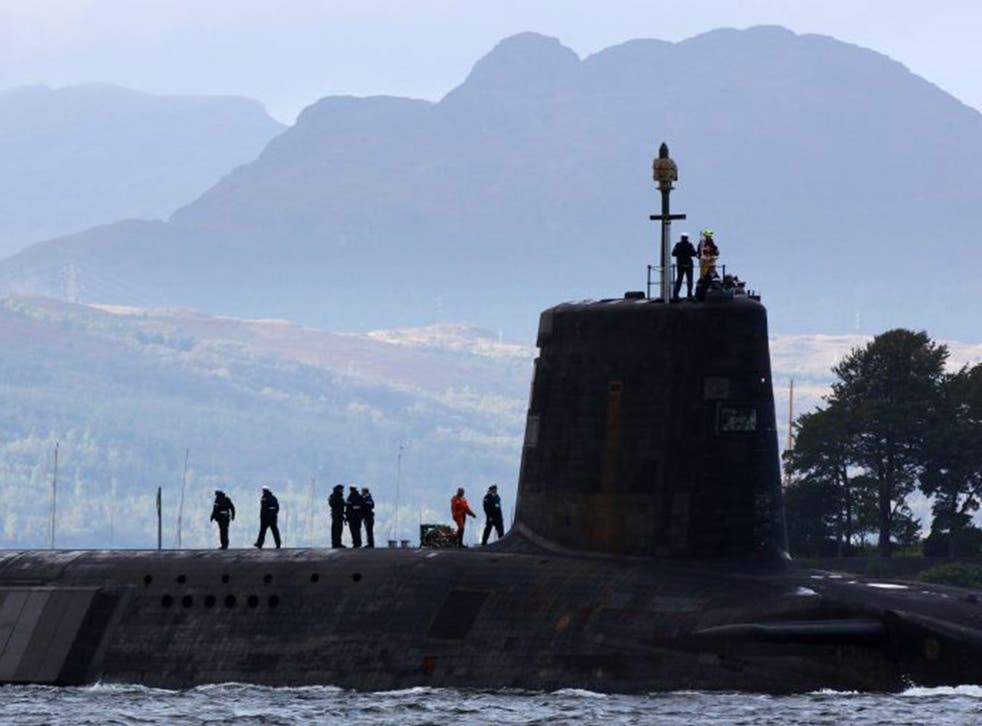 The Ministry of Defence has ordered a review into the costs and construction timetable of a highly sensitive manufacturing plant that will enrich uranium for Trident nuclear missiles, amid fears the budget had spiralled out of control.
Project Pegasus, a £634m facility to be built at the Atomic Weapons Establishment (AWE) in Berkshire, is said to be struggling over costs and scheduling. The MoD had said that Pegasus would be completed between 2016 and 2020.
The AWE, which manufactures and maintains Britain's nuclear deterrent, and the MoD played down the review, but a senior nuclear industry source said it was "extremely serious". The source added: "Certainly, this is an issue that is going to run and run – and, don't forget, the Government has a golden share, meaning it can re-procure the contract."
The golden share is a tiny stake the Government has kept in AWE while a private sector consortium comprising the UK's Serco and US engineering giants Lockheed Martin and Jacobs Engineering manages the site over 25 years. It permits the government of the day to outvote automatically the three main shareholders in order to protect the national interest. It also grants the MoD the power to strip the consortium of the deal.
AWE has suffered problems since it was effectively privatised in 2000. Serco was fined £280,000 last year for a blast at the site, while nuclear disarmament campaigners have questioned the need to spend more than £2bn over 10 years on a number of projects when it could have been spent on health or education instead. A source close to the private sector consortium that manages AWE added that "there are always problems there, like corrosion, often caused by the age" of the existing facilities.
An AWE spokeswoman said: "The Pegasus project is kept under regular review. No decisions on changes to the scope have been made." In a recent parliamentary answer to Green Party MP Caroline Lucas, the MoD conceded that the project needs to meet the department's "requirements while also achieving the optimum balance of performance cost and schedule".
It has also emerged the UK's nuclear regulator is experiencing difficulty hiring inspectors. According to the minutes of a recent meeting of Radioactive Waste Management, which is responsible for developing nuclear disposal facilities, managing director Bruce McKirdy noted "issues with availability of regulatory resource".
Dr David Lowry, a research policy consultant, has written to the Office for Nuclear Regulation to demand to know how it will cover the staff shortage. Colin Tait, the ONR's principal inspector, acknowledged there is "increasing competition for scarce nuclear-competent engineers and scientists across the sector", but said recruitment is yielding results.
Dr Lowry is concerned the shortage is occurring as the Government embarks on building a new fleet of nuclear reactors. "If the Government expands the new build nuclear programme, there would be more pressures on staff and even more stress on an already stressed nuclear regulator."
Register for free to continue reading
Registration is a free and easy way to support our truly independent journalism
By registering, you will also enjoy limited access to Premium articles, exclusive newsletters, commenting, and virtual events with our leading journalists
Already have an account? sign in
Register for free to continue reading
Registration is a free and easy way to support our truly independent journalism
By registering, you will also enjoy limited access to Premium articles, exclusive newsletters, commenting, and virtual events with our leading journalists
Already have an account? sign in
Join our new commenting forum
Join thought-provoking conversations, follow other Independent readers and see their replies