MoD paid £3,000 compensation for Afghans killed by UK military
Rights groups claim payouts are pitifully low and do not give families sufficient help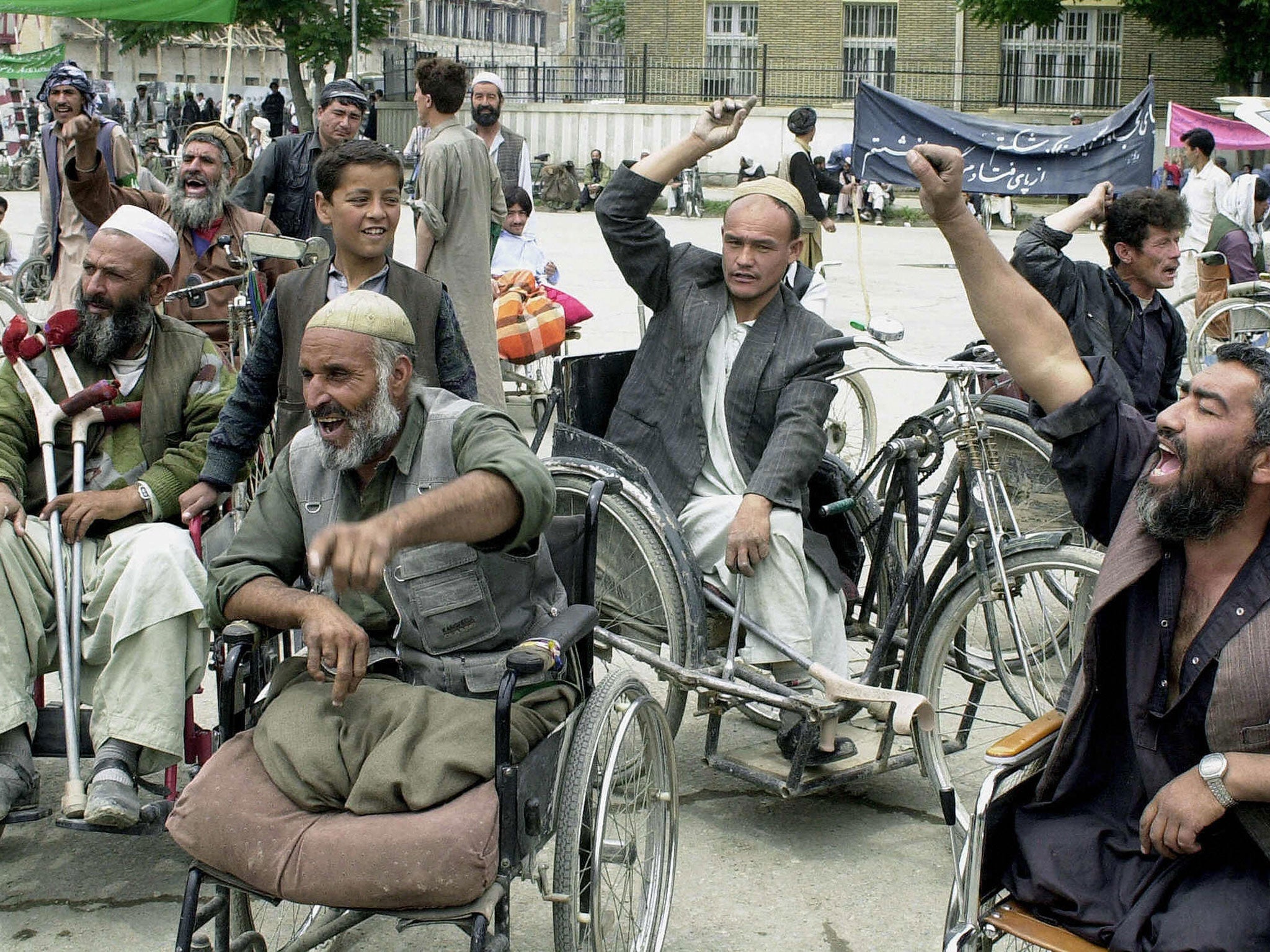 The families of almost 200 innocent victims of British military activity in Afghanistan have been compensated with barely £3,000 each, the Government has revealed.
The Ministry of Defence has paid out £563,000 to settle "common law claims" arising from the deaths of 185 civilian men, women and children since 2007, according to figures obtained by The Independent. The "fatality claims" include the deaths of Afghan civilians in botched air-strikes, crossfire and road accidents involving British forces who have been fighting the Taliban for more than a decade.
Over the past seven years, officials have sanctioned compensation totalling almost £340,000 to settle 194 cases where civilians were accidentally injured by British forces – at an average of £1,750 a time. The MoD said on Sunday night that civilians making claims were treated "with no lower priority than UK Armed Forces personnel".
But pressure groups claimed the size of payments for people who had sometimes lost a breadwinner or their entire family was pitifully low – far less than the amounts paid to UK troops injured in combat in Afghanistan, for whom the average payout was £73,000.
"It has been clear all along that compensation payments for harm to Afghan civilians have been low, inconsistent and ad hoc," said Heather Barr, a senior researcher for Human Rights Watch in Afghanistan. "Afghan families often rely on one or two members to support a large extended family. Should the civilian killed be such a breadwinner, £3,000 would do no more than hold off destitution for the family for a year or two."
The number of ordinary Afghans harmed in the battle with the Taliban continues to rise, despite preparations for the withdrawal of international troops from Afghanistan within 18 months. A report from the UN Assistance Mission in Afghanistan (Unama) last month revealed that 1,319 Afghan civilians were killed and 2,533 injured in the first six months of 2013 – 23 per cent more than in the same period last year.
Most of these casualties were caused by improvised explosive devices, suicide bombings and "complex attacks". "Pro-government forces" – including Afghan army and police, and international troops – were blamed for 9 per cent of the casualties, while 12 per cent were unattributed and resulted from ground engagements between pro-government forces and "anti-government elements".
Unama recorded 49 civilian deaths and 41 injuries from air strikes by pro-government forces, 30 per cent less than in 2012, but it raised concerns over "the disproportionate loss of civilian life and injury" from two air strikes in the spring.
The report also recorded 15 civilian deaths and seven injuries in seven incidents involving unmanned aerial vehicles which had "appeared to target anti-government elements".
An MoD spokesman said civilian claims were considered against "an agreed set of criteria", including the victim's contribution to the family income, the severity of any injuries, and their "culpability or involvement with insurgents".
He added: "Cases are considered and justified on their merit… There is an effective system for handling claims for compensation brought against the Ministry of Defence by Afghan civilians and we have an area claims officer located in Lashkar Gah."
Join our commenting forum
Join thought-provoking conversations, follow other Independent readers and see their replies