More Polish immigrants are welcome to come to Britain, Boris Johnson says
The Foreign Secretary is seeking to downplay a rising perception that Britain is xenophobic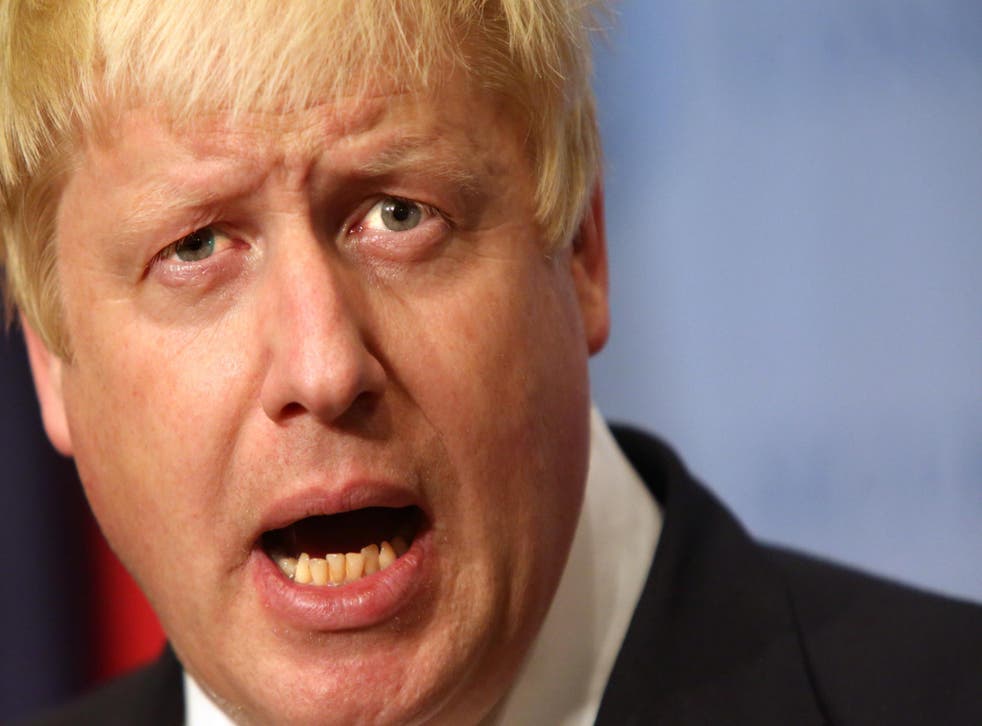 Boris Johnson has invited Polish people to come to Britain as immigrants, dismissing claims that the UK is lurching towards "xenophobia".
After a visit to a British Council language school in Poland Mr Johnson said he was impressed with the students and welcomed them to come to the UK. "We look forward to welcoming them to Britain in a few years' time," he told reporters at a press conference.
During the visit Mr Johnson sought to reassure the Polish government that there was "no room for xenophobia" in Britain's capital city.
The Foreign Secretary's intervention however comes as Theresa May signalled that there are likely to be restrictions put on freedom of movement. "What leaving the European Union does enable us to do is say what I think the British people were very clear about: which is that they don't want free movement to continue in the way that it has done in the past," she told the BBC's Andrew Marr Show in an interview broadcast on Sunday morning.
"They do want to see controls of movement on people coming in from the European Union. But people also want to see the job and economic opportunities so getting a good deal in trade and services is also obviously important for us."
She also refused to confirm that Polish nationals resident in the UK would definitely be allowed to stay in Britain following Brexit – saying this would be contingent on British nationals resident elsewhere not being sent home.
The Foreign Secretary gave a press conference alongside his Polish counterpart Witold Waszczykowski.
Brexit racism and the fightback

Show all 9
Mr Johnson told reporters at the conference: "London is the most welcoming, multicultural, happening city on earth – no disrespect to Warsaw – and there is no room for xenophobia."
The reassurance comes a day after hundreds of people marched through the Essex commuter town of Harlow in silent defiance and remembrance after the brutal killing of Polish national Arek Jozwik.
Fear and Loathing in Great Britain
Mr Jozwik, 40, was beaten to death in an unprovoked attack in the Stow area of town. Six local teenagers have been arrested on suspicion of his killing, which police have said may have been racially motivated.
The killing and Mr Johnson's reassurance comes after a dramatic increase in recorded anti-immigrant hate crimes following the EU referendum result, particularly in areas that voted strongly for Brexit.
The Polish foreign ministry is reported to have privately raised the issue with Mr Johnson during his visit, and the country's government has opened its own investigation into the murder.
"Under Polish law, foreigners who commit crimes against Polish citizens are subject to trial before a Polish court," Warsaw's regional prosecutor, Jakub Romelczyk, told Poland's TVP Info public broadcaster.
Register for free to continue reading
Registration is a free and easy way to support our truly independent journalism
By registering, you will also enjoy limited access to Premium articles, exclusive newsletters, commenting, and virtual events with our leading journalists
Already have an account? sign in
Register for free to continue reading
Registration is a free and easy way to support our truly independent journalism
By registering, you will also enjoy limited access to Premium articles, exclusive newsletters, commenting, and virtual events with our leading journalists
Already have an account? sign in
Join our new commenting forum
Join thought-provoking conversations, follow other Independent readers and see their replies