Labour's Stella Creasy left to 'choose between being MP or mum' by parliament maternity rules
Walthamstow MP hits out at lack of provision for new and expectant mothers in Westminster
Tuesday 18 June 2019 01:15 Comments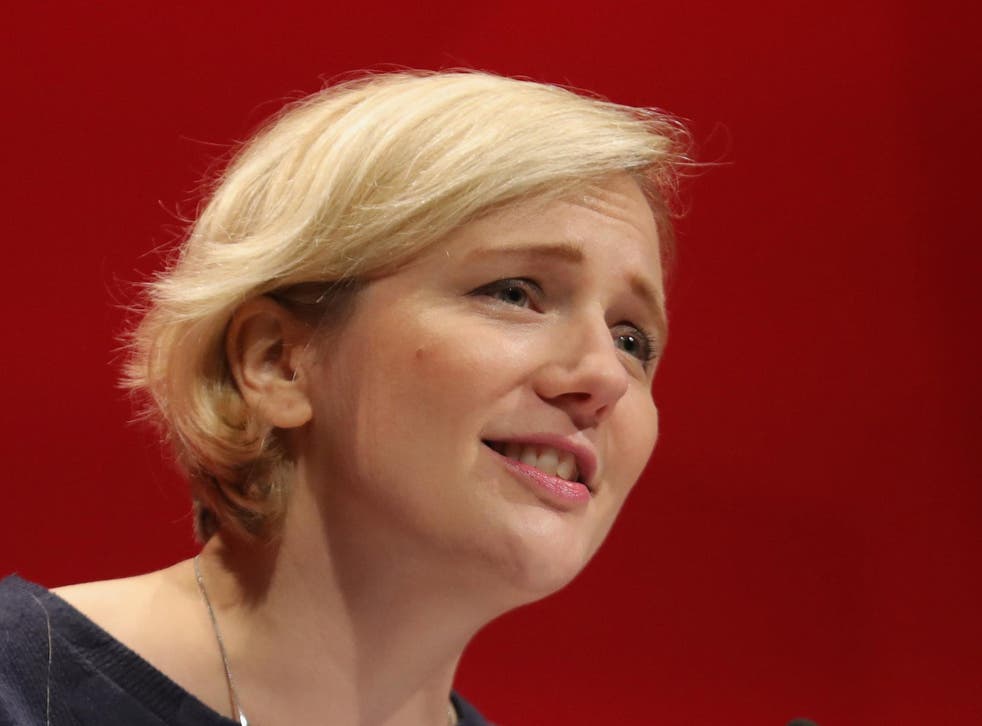 Stella Creasy has said she feels she must choose between "being an MP and being a mum" because of parliament's rules over maternity leave.
The Labour MP revealed she has had two previous miscarriages and is now pregnant again expecting her first child.
Writing in The Guardian, she said the Independent Parliamentary Standards Authority (Ipsa), which regulates MPs' pay, does not recognise that MPs go on maternity leave and does not provide for any paid cover for work carried out outside the parliamentary chamber.
"Humiliatingly, it is making me beg for extra staff funding - or give up any chance of spending time with my child to make sure my constituents don't miss out," she said.
"I never thought parliament would tell me to choose between being an MP and being a mum," she said.
UK news in pictures

Show all 50
Prime minister Theresa May offered her support, calling on Ipsa to consider changing the rules on funding temporary staff to cover for MPs during maternity leave.
Ms Creasy, the MP for Walthamstow, in east London, said she continued working "aching and bleeding" during her first miscarriage and led a public meeting the day after her second.
"Now I'm pregnant once more and terrified - not just that it will go wrong again, but because I know that my resolve to keep my private and professional lives separate has become impossible," she said.
"I'm coming forward publicly to talk about it because, as for far too many women, the personal inevitably becomes political when reproduction is involved."
Ms May's official spokesman said: "No-one should have to choose between being a mum and being an MP. While parliament has made positive changes to becoming more family friendly in recent years - such as introducing proxy voting and changing sitting hours - Stella Creasy's comments highlight that there is much more to do.
"It is ultimately up to the independent Ipsa to make decisions on pay and allowances for MPs, but the prime minister would urge them to look very closely at the issues that have been raised by Stella Creasy and determine what more support - such as temporary staffing - can be provided."
In January, a year-long trial of proxy voting for those with babies was approved after the issue was highlighted when Labour MP Tulip Siddiq postponed her Caesarean section so she could be wheeled into the chamber to vote.
Harriet Harman has previously called for MPs to get six months' paid leave, in line with the Civil Service, and be able to nominate a full-time paid "maternity cover" representative for their work outside the Commons.
Ms Siddiq said: "As a politician, I've never stopped fighting for women to have control over their own bodies through the provision of reproductive rights and services as the non-negotiable prerequisite of equality.
"As a pregnant woman, this recent experience is another bitter reminder that it's still often men - this time the Ipsa executives - who will make the choices that determine if that battle will be won."
Press Association
Register for free to continue reading
Registration is a free and easy way to support our truly independent journalism
By registering, you will also enjoy limited access to Premium articles, exclusive newsletters, commenting, and virtual events with our leading journalists
Already have an account? sign in
Join our new commenting forum
Join thought-provoking conversations, follow other Independent readers and see their replies