MPs' alarm at Chinese giant Huawei's power over UK phone networks
George Osborne bats away national security fears over firm with call for more Chinese investment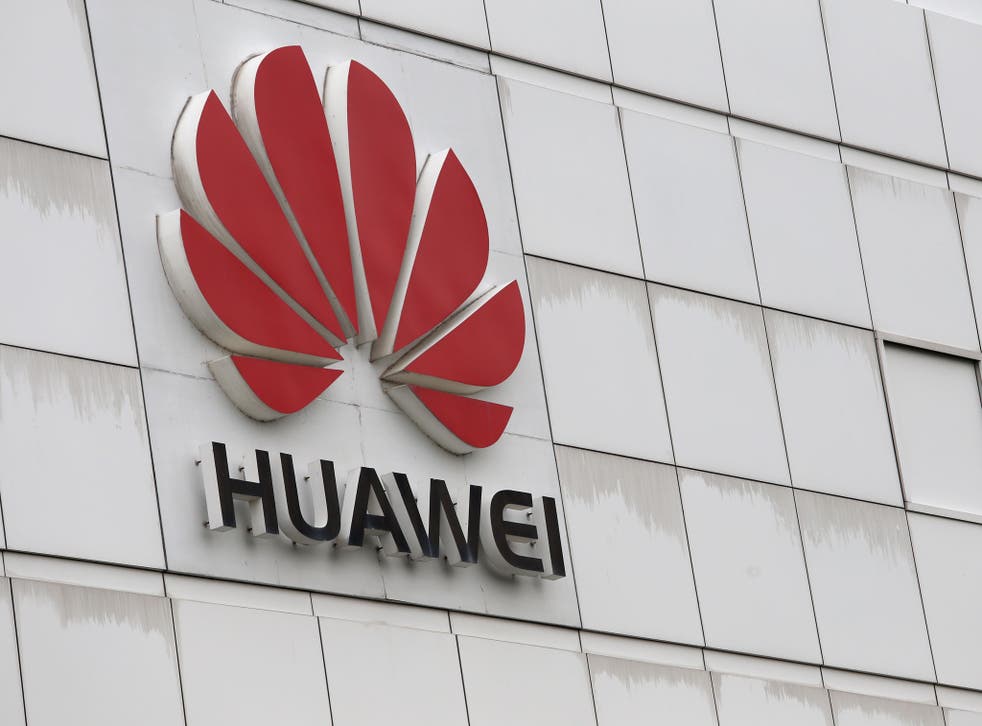 Urgent measures are needed to counter the national security threat posed by Chinese firms' involvement in Britain's telecommunications, an influential group of MPs has warned.
The Intelligence and Security Committee (ISC) expressed "shock" at how the multinational giant Huawei, started by a former member of Beijing's armed forces, established a huge presence in the UK. Officials failed to tell ministers about the underlying deal with BT for more than a year.
The committee spoke of the grave danger of national security being traded for financial gain and warned that "a lack of clarity" concerning procedures means that "national security issues [risk] being overlooked."
But a reminder of the power of Chinese money in an ailing economy came within hours of the report's publication, when George Osborne said it was his "personal priority" to boost trade with China and hailed Huawei's opening of a Reading office.
"Inward investment is critical to generating UK jobs and growth. It is a personal priority of mine to increase trade links between the UK and China and I cannot emphasise enough that the UK is open to Chinese investment," said the Chancellor.
Huawei is now the world's second largest telecoms company, with more than 150,000 employees and a turnover of £20bn. Its activities have been repeatedly questioned by official scrutinising authorities in countries such as the US, Australia and India.
The ISC report pointed out that, despite concerns that China exploits vulnerabilities in the Huawei equipment to spy on the UK through the telecoms system, officials chose not to inform ministers about the contract with BT.
The Committee was initially told that this was because officials had concluded that they did not have the powers to block it. The Cabinet Office later admitted that the powers were available but that officials had deemed "the potential trade, financial and diplomatic consequences of using them" to be "too significant". The report noted that Huawei went on to supply other firms such as O2 and TalkTalk and that "its equipment permeates the UK's fixed and mobile telecommunications infrastructure".
The Joint Intelligence Committee, the country's main intelligence co-ordination centre, has warned that a cyber attack "would be very difficult to detect or prevent and could enable the Chinese to intercept covertly or disrupt traffic passing through Huawei supplied networks".
Yet the ISC discovered that the unit set up to ensure that Huawei's activities does not compromise Britain's safety and secrets was funded and staffed by the company itself.
Although the members of the unit had been security vetted, the MPs called for the Government's National Security Adviser to carry out a review "as a matter of urgency" and recommended that it is staffed by GCHQ.
The ISC stated "most of the concerns surrounding Huawei relate to its perceived links to the Chinese state; 20 per cent of detected cyber attacks against the UK interests demonstrate levels of sophistication which indicate they are more likely to be state-sponsored... China is suspected of being one of the main perpetrators of State-sponsored attacks. In this context, the alleged links between Huawei and the Chinese state are concerning as they generate suspicion as to whether Huawei's intentions are strictly commercial or more political."
The report also noted: "Huawei strenuously denies that it has direct link with the Chinese government or military and it receives no financial support from the Chinese government and that it is 98.6 per cent owned by its employees." But it maintained: "Nevertheless there is a lack of clarity about its financial structure. Moreover, Huawei's denial of links to the Chinese state is surprising, given that such links to the state are considered normal in China."
Profiles: Secretive leadership
Ren Zhengfei, chief executive
The founder of the world's largest telecoms company Huawei is a former People's Liberation Army major and the son of two teachers. The 68-year-old spent much of his youth in a remote town in the Guizhou province before graduating from the Chongqing Institute of Civil Engineering and Architecture in 1963. He worked for Shenzhen South Sea Oil before setting up Huawei in 1987.
Mr Ren had never spoken to the media until last month. Huawei came under scrutiny in the US over alleged contacts with the Chinese military and government. He claimed envy of Huawei's success was behind the allegations.
Domestically, he is seen as the heroic entrepreneur who proved China could compete on the world stage. But elsewhere his company is seen as a "potentially lethal" threat whose technology could be manipulated to steal secrets.
"Huawei has no connection to the cyber-security issues the US has encountered in the past, current and future," Mr Ren was reported to have said in May.
Cathy Meng, chief financial officer
Like her father, Ren Zhengfei, she had shunned the public eye for almost all of her 40 years but has found her private life the subject of considerable speculation. She made her first public appearance as the CFO of Huawei in January, when observers said Ms Meng's "easy-going character" could help soften Huawei's public image.
The mother-of-two attended university and graduated in 1992 before joining Huawei in 1993 as a receptionist. The holder of a masters' degree in accounting from Huazhong University of Science and Technology and a doctorate from Nankai University in Tianjin, she has a son, 10, and daughter, four, with her husband who does not work in telecommunications.
She has said the only thing that could bring down Huawei would be "internal corruption" but added that its executive directors had taken oaths pledging to maintain high moral standards so "that the fortress won't be breached from within".
Sam Masters
Register for free to continue reading
Registration is a free and easy way to support our truly independent journalism
By registering, you will also enjoy limited access to Premium articles, exclusive newsletters, commenting, and virtual events with our leading journalists
Already have an account? sign in
Register for free to continue reading
Registration is a free and easy way to support our truly independent journalism
By registering, you will also enjoy limited access to Premium articles, exclusive newsletters, commenting, and virtual events with our leading journalists
Already have an account? sign in
Join our new commenting forum
Join thought-provoking conversations, follow other Independent readers and see their replies