MPs' official credit cards blocked for alleged misuse
14 politicians have access to funds suspended in crackdown on improper use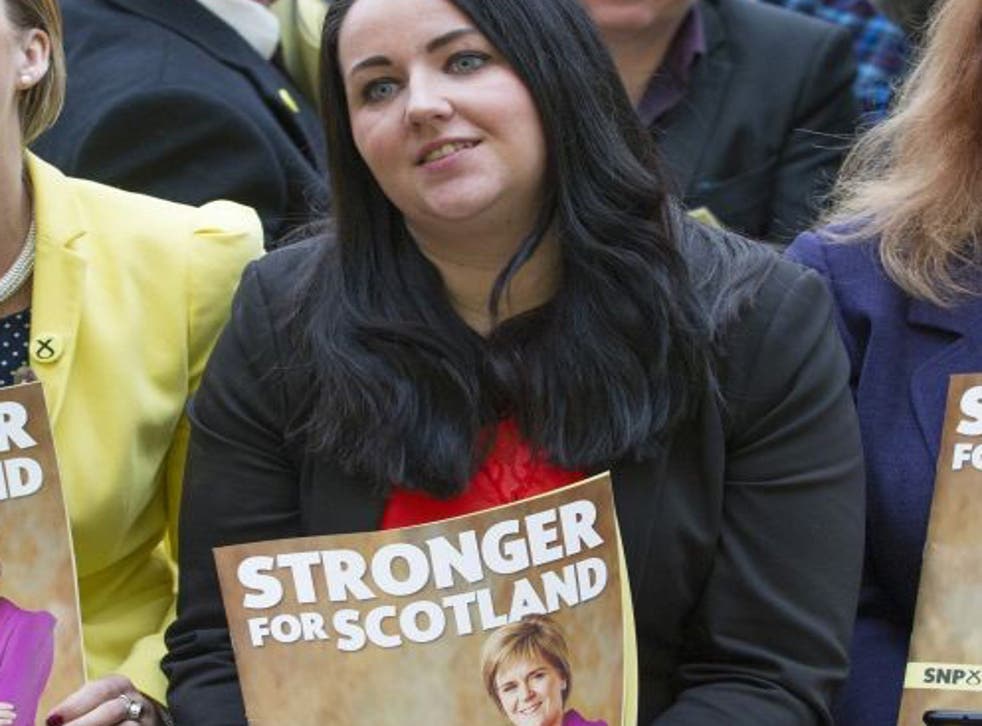 Official credit cards issued to MPs have been blocked at a rate of more than one a month because of disputes over whether or not they were being used properly.
A Freedom of Information request has revealed the names of 14 MPs, including the SNP's Commons leader Angus Robertson, whose cards have been temporarily blocked because the Independent Parliamentary Standards Authority (Ipsa) claimed it had not seen evidence that the expenses paid with the cards were genuine.
The row is a sign that an MP's word is no longer taken on trust as it was before 2008, when lax rules allowed a handful of MPs to engage in fraud, while numerous others put in highly questionable expenses claims, which blew up into a scandal when the details became public.
MPs are issued with credit cards which they can use for travel and other valid expenses. They are required to justify each item to Ipsa within a month – but unlike other credit card users, they are not charged interest even if they take months to clear a debt. According to an Ipsa spokesman, that is because "technically, it is not a credit card: it's a payment card".
There was a furious row last year when Ipsa said that it had blocked the card issued to the Work and Pensions Secretary Iain Duncan Smith. His department claimed that it was Ipsa's mistake and that it had apologised.
Mr Robertson, and his deputy Stewart Hosie are among SNP MPs whose cards have been blocked. In December, they owed £1,165.26 and £3,446.95 respectively, which they have repaid.
Another SNP MP, Angus MacNeil, was embroiled in a dispute over hotel bills that he ran up in London over five nights soon after last year's election. He argued that he had booked the cheapest rooms available, but they exceeded the £150-a-night limit set by Ipsa by a total of £888.20. "The upshot is I have now paid £900 from my own pocket subsidising Ipsa to do an MP job in London," he said.
Natalie McGarry, the Glasgow East MP who was suspended from the SNP over allegations related to donations, was reported to owe £2,720.04 when her card was suspended in January, and still owed £2,370.30 last month.
The Democratic Unionist MP, Ian Paisley, was ruled to be £27,766 in debt to Ipsa when his card was blocked last November. A week ago, he still owed £20,337.
The former Labour cabinet minister Liam Byrne is fighting Ipsa over what he considers to be a matter of principle after it ruled that he should not have used his official card to pay £1,189.52 for leaflets that told his constituents the times and venues of his MP surgeries. He repaid the money after his card was blocked in January, but is appealing to a tribunal against the decision. "Ipsa does a really difficult and important job and I will always defend it, but MPs need to be at the service of their constituents," he said.
Earlier this week, the SNP's Pete Wishart complained to the Speaker's Committee that Ipsa's "burdensome" rules and the blocking of credit cards were destroying any "goodwill" between it and MPs.
Ipsa's chief executive Marcial Boo said: "I am obviously very sorry that it has cost a lot of goodwill, but it is part of the role that we have to make sure that payments that we make are supported by evidence. As soon as MPs provide us with that evidence the card is turned back on again."
Bad credit? The members affected
* Angela Crawley (SNP) Card suspended: 25 Jan 2016 Amount owed when card suspended: £2,152.68 Amount owed as of 23 February: £2,152.68
* Angus MacNeil (SNP) 15 December 2015; £950.70; Repaid in full
* Angus Robertson (SNP) 15 December 2015; £1,165.26; Repaid in full
* Stewart Hosie (SNP) 15 December 2015; £3,446.95; Repaid in full
* Stuart Donaldson (SNP) 3 November 2015; £33.93; Repaid in full
* Natalie McGarry (Independent) 25 January 2016; £2,720.04; £2,370.30
* David Morris (Tory) 8 December 2015; £12,240.03; £4,919.37
* John Stevenson (Tory) 15 December 2015; £608.90;
* Repaid in full Hywel Williams (Plaid Cymru) 3 November 2015; £2,183.11; Repaid in full
* Ian Paisley (DUP) 3 November 2015; £27,766.63; £20,337.06
* Jon Cruddas (Labour) 15 December 2015; £2,967.25; £1,483.61
* Liam Byrne (Labour) 29 January 2016; £1,189.52; Repaid in full
* Owen Smith (Labour) 25 January 2016; £953.42; Repaid in full
* Simon Danczuk (Labour) 25 January 2016; £595.81; Repaid in full
Register for free to continue reading
Registration is a free and easy way to support our truly independent journalism
By registering, you will also enjoy limited access to Premium articles, exclusive newsletters, commenting, and virtual events with our leading journalists
Already have an account? sign in
Register for free to continue reading
Registration is a free and easy way to support our truly independent journalism
By registering, you will also enjoy limited access to Premium articles, exclusive newsletters, commenting, and virtual events with our leading journalists
Already have an account? sign in
Join our new commenting forum
Join thought-provoking conversations, follow other Independent readers and see their replies