MPs investing in cigarette companies, oil giants and 'tax avoiders' through their pension scheme
Exclusive: The Parliamentary Contributory Pension Fund also invests in several US tech giants accused by MPs themselves of avoiding tax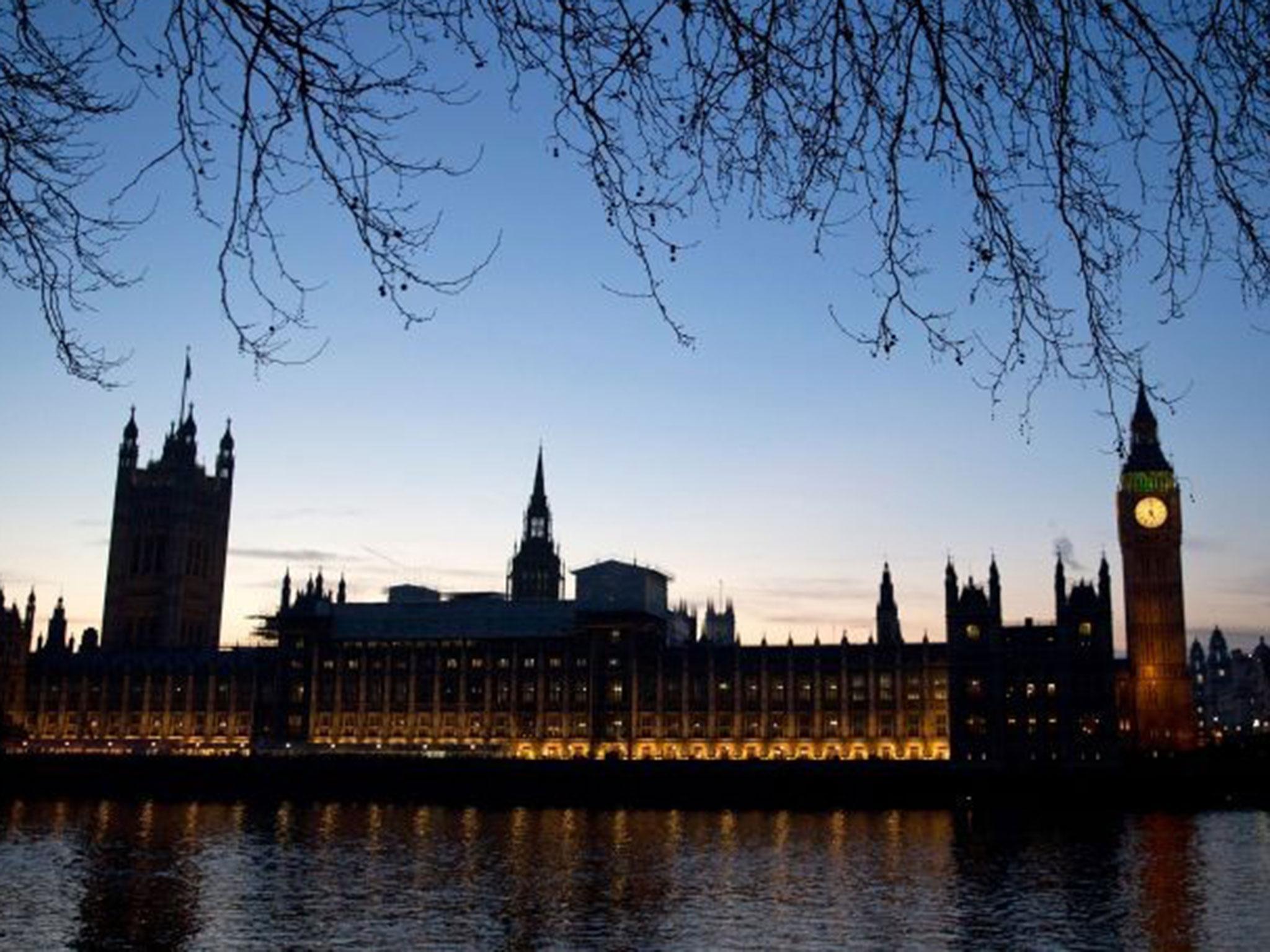 Pensions paid to British MPs are funded by the profits of cigarette companies, international oil giants and companies who MPs themselves have accused of avoiding tax, The Independent can reveal.
The Parliamentary Contributory Pension Fund (PCPF), whose investments have never been made public before, ploughed more money into British American Tobacco (BAT) and oil giant BP and than any other two companies over the past year. Millions of pounds were also put into oil company Shell and controversial mining firm Rio Tinto, the list of investments shows.
The figures show BAT and BP received roughly £5.59m in investment each from MPs in 2016.
Pension funds, which channel billions of pounds to all corners of the economy, have come under pressure from campaigners to stop profiting from industries that contribute towards environmental disaster, ill health and conflict.
The £621m MP pension fund's top 20 holdings also includes three US tech companies – Amazon, Google and Apple – that have been accused by MPs themselves of avoiding tax. Another top 20 investment is WPP, the advertising giant at the centre of a 2012 shareholder revolt on the £12.93m pay packet for its CEO Martin Sorrell.
Green MP and party co-leader Caroline Lucas, who has been pressuring the fund to reveal what it invests in for years, said the investment strategy was "deeply questionable" and that that in the case of tobacco investments there was "no excuse" for profiting from "one of the greatest public health crises of our time".
"After years of resistance, the Parliamentary Contributory Pension Fund has finally come clean and made public their top 20 holdings. This is a good first step but, as expected, the fund has a deeply questionable investment strategy investing in dirty energy and tobacco," she told The Independent.
"The long-term financial risks associated with oil, coal and gas assets are well known, yet the trustees of the PCPF are refusing to even meet with fund members to discuss this issue.
"If we are to prevent the worst of climate change, then we must rapidly transition away from an economy run on fossil fuels by investing in the renewable energy that we have in abundance. It's right that the MPs should lead the way on this transition.
"It is well within the scope of the fiduciary duty of pension fund trustees to account for non-financial factors – there is therefore no excuse for profiting from tobacco, an industry that is responsible for one of the greatest public health crises of our time."
In 2014, former MP Brian Donohoe, chair of the fund's trustee board, said tobacco investments would be "amoral" but that he did not think the fund should withdraw from investments in fossil fuels.
Health charity Ash told The Independent the revelations about tobacco investments were disturbing because they were fuelling "so much preventable illness and misery".
"A large majority of MPs and peers understand the terrible damage that smoking does and support strong action to cut smoking rates," said Deborah Arnott, the charity's chief executive.
"I think they will be disturbed to see that the parliamentary pension fund is investing in an industry whose products still kill more than 100,000 people across the UK every year.
"I understand that fund trustees have a duty to get a good return from their investments, but this can be achieved without supporting an industry that causes so much preventable illness and misery."
A number of local councils, which manage more than £230bn in pension fund investments, have led the way in divesting from fossil fuels and in imposing ethical investment policies. Authorities including Oxford City Council, Waltham Forest, and South Yorkshire have been among the first to move to divest from fossil fuels. The PCPF's trustees, however, say it would not be lawful for them to make sweeping judgments about whether certain investments were ethical or not.
The Church of England has previously come under fire for investing in Google and said it would limit investments in fossil fuel producers.
The MP fund's top investments as of March 2016 were £55m in UK government bonds; £5.9m in British American Tobacco; £5.9m in BP; and £4.9m apiece in Diageo, Vodafone, HSBC, Royal Dutch Shell and Reckitt Benckiser.
Climate change: It's "game over" for planet earth
It also invests £3.7m in pharmaceutical company GSK; £3.1m apiece in US Treasury bonds, Lloyds Bank, and Nestle; and £2.5m in BT, JP Morgan Chase, and Google. Rio Tinto, Apple, Amazon, Hartford Financial Services and WPP net around £1.9m each from the fund. The remaining 80 per cent of the fund is invested in other smaller holdings.
ShareAction, which campaigns for responsible investments, told The Independent that the new information showed MPs like Ms Lucas were "fully justified" in their campaign to challenge the fund.
"It's positive to see greater disclosure from the PCPF following a year of vigorous efforts by MPs to demand a more transparent approach from their scheme," said Catherine Howarth, the group's chief executive.
"Many MPs will be dispirited to learn that the scheme's largest holdings are tobacco giant, BAT, and troubled oil giant, BP. In the week NEST revealed plans for a low-carbon global equities strategy, having outperformed the PCPF's investment returns in the year gone, it would seem MPs are fully justified in challenging their trustees for answers on carbon and climate risk."
It is understood that a group of MPs opposed to such investments are considering legal action against the pension fund if policies are not changed.
When approached for comment, the pension fund's secretariat referred The Independent to the House of Commons media office. The media office provided a copy of the fund's policy statement on ethical investing, which has been signed off by the board of trustees.
It says that "trustees [of the fund] are legally unable to exclude certain investments on ethical grounds" because "the rage of views" among its members means it would be "almost impossible for the trustees to conclude that scheme members would share a moral viewpoint on any one ethical issue".
"This means that the trustees could not lawfully take a decision to exclude a certain type of investment from the PCPF's investment portfolio on ethical grounds," the policy statement continues.
"However, it is important to mention that the trustees do believe that environmental, social and corporate governance issues can have a material impact on the long-term performance of its investments.
"As such the fund is a signatory to the Financial Reporting Council's Stewardship Code and as such expects its investment managers to take account of ESG considerations as part of their investment analysis and decision making process. Furthermore, the Trustees, and all of the Fund's managers are also signatories to the FRC Stewardship Code."
Join our commenting forum
Join thought-provoking conversations, follow other Independent readers and see their replies