Cabinet ministers who watch porn at work should be sacked, poll finds
The exclusive survey for The Independent found people believe Westminster suffers from 'culture of sexism, misogyny and abuse of power'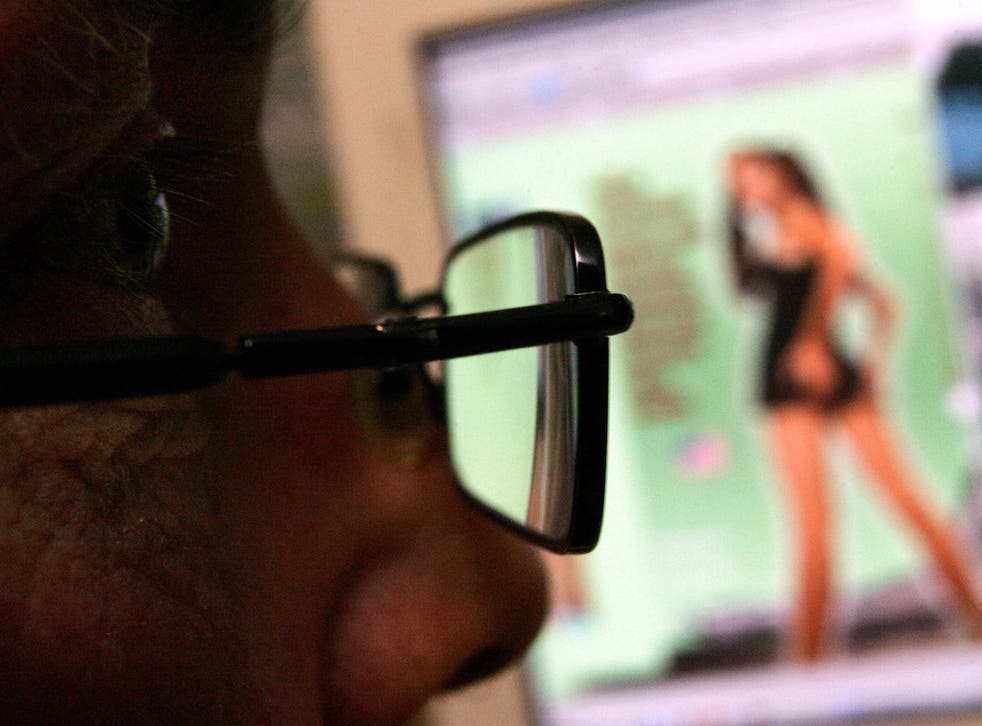 Cabinet ministers facing allegations that they downloaded or watched porn on a parliamentary computer should lose their job, according to an exclusive new poll for The Independent.
The majority of people questioned in the BMG Research study said frontbenchers accused of using work devices to watch sex films should resign or be sacked.
There is still a cabinet office investigation relating to "extreme" porn allegedly found several years ago on computers in the office of Tory MP Damian Green, now Theresa May's de facto deputy.
More broadly, the BMG survey points to a severely depleted level of trust in politicians, with two-thirds believing there to be a "culture of sexism, misogyny and abuse of power" in Westminster.
Almost a half of those surveyed said they were not surprised by recent allegations made about politicians, because it was behaviour they would "expect from MPs".
There are a string of ongoing government, party and police investigations into claims relating to inappropriate behaviour, sexual assault and even rape.
They include a Cabinet Office probe examining the claims about Mr Green's computer, and a claim that he made an inappropriate advance on the journalist Kate Maltby, something he has described as "untrue and deeply hurtful".
UK news in pictures

Show all 50
56 per cent of people said the person alleged to have watched or downloaded porn on a parliamentary computer should be "sacked / asked to resign".
When the figures are broken down by gender, less than half of men – 46 per cent – thought it was a sacking issue, while 65 per cent of women thought it was.
In a statement on 4 November, Mr Green said stories about porn found on computers in his office after it was raided in 2008 were "completely untrue".
But he appeared to shift ground after ex-Met Commissioner Sir Paul Stephenson confirmed on 12 November that detectives had found pornographic material on a work computer seized when Mr Green was a Shadow minister.
In a statement issued last week, Mr Green simply said that he did "not put or view pornography on the computers taken from my office".
At the start of the month, Defence Secretary Sir Michael Fallon resigned after it emerged he had touched a journalist's knee, and following claims that he had made a pass at another.
Asked what should happen if a minister faced allegations they had "purposefully touched a colleague's/party member's / journalist's leg or knee", 31 per cent thought they should lose their job, while 50 per cent thought they should have only to apologise.
Some 39 per cent thought a frontbencher should lose their job in the face of claims they used prostitutes, with 26 per cent saying an apology would suffice. Meanwhile only 20 per cent thought claims of an affair should lead to a sacking.
Around 65 per cent of people thought it was fine for a cabinet minister to ask a colleague out on a date, with no action needed, but a majority – 52 per cent – thought it a sacking issue for a minister to face allegations of having "sent sexually suggestive texts / notes to a colleague / party member/journalist".
And 64 per cent in total thought a minister should be sacked or asked to resign if it was alleged they had "advised a colleague / party member not to report allegations of sexually inappropriate behaviour".
Andrea Leadsom and Harriet Harman respond to sexual harassment claims in House of Commons
The survey revealed a worrying lack of trust for politicians, with 29 per cent saying they strongly believed "there is a culture of sexism, misogyny and abuse of power in Westminster" and 39 per cent saying they believed it "somewhat". Some 28 per cent said they neither agree nor disagree with the statement, but just 4 per cent disagreed.
When asked "were you surprised by the allegations, or is this behaviour something you would expect from MPs / politicians?", 30 per cent said they were, but 48 per cent said "this is behaviour I would expect from MPs / politicians".
However, 18 per cent said they strongly agreed, and 39 per cent somewhat agree "some of the allegations being made are politically motivated, i.e. made to unfairly discredit / humiliate a political opponent".
Labour activist Bex Bailey has alleged that she was raped at a party event by a senior official; meanwhile Conservative and Liberal Democrat members have also made allegations of rape.
European Parliament members protest against sexual harassment
Conservative MP Charlie Elphicke has been suspended from his party pending an investigation into "serious allegations". He denies any wrongdoing.
Minister Mark Garnier is also being investigated after admitting asking a secretary to buy him two sex toys and referring to her in a sexual inappropriate manner.
Labour MP Clive Lewis denies groping a female party member at this year's Labour conference, and fellow Labour member Kelvin Hopkins also denies inappropriately rubbing himself on a female party member to whom he had sent text messages.
Scottish childcare minister Mark McDonald has resigned after admitting "inappropriate behaviour".
An inquest has heard that the death of sacked Welsh Labour minister Carl Sargeant was "an apparent act of self-harm" after allegations of misconduct were made against him, which he denied.
BMG Research polled 1,590 adults online, between 14 and 17 November, with the results weighted to reflect the profile of the UK public
Register for free to continue reading
Registration is a free and easy way to support our truly independent journalism
By registering, you will also enjoy limited access to Premium articles, exclusive newsletters, commenting, and virtual events with our leading journalists
Already have an account? sign in
Join our new commenting forum
Join thought-provoking conversations, follow other Independent readers and see their replies