MPs question merit of turning primary schools into academies
The Commons Select Committee on Education: 'There is at present no convincing evidence of the impact of academy status on attainment in primary schools'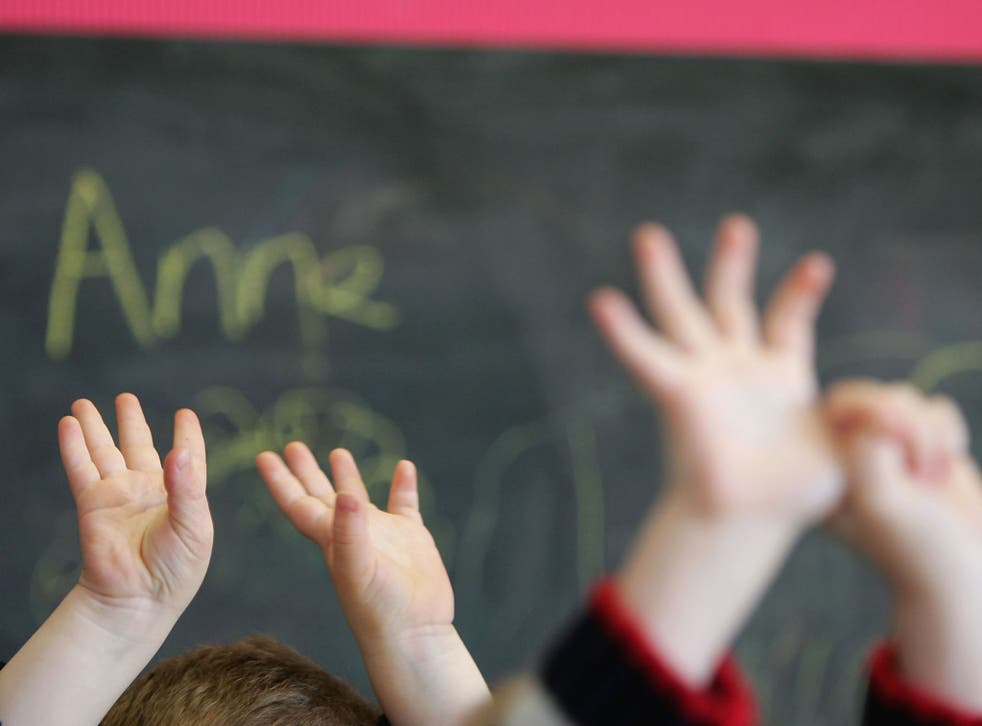 MPs are today demanding an urgent government review over whether converting primary schools into academies has had any effect on improving pupils' education.
The Commons Select Committee on Education says in a report published today: "There is at present no convincing evidence of the impact of academy status on attainment in primary schools."
Its findings come as the number of schools converting to academies in the primary sector has now overtaken those in the secondary sector – 2,299 to 1,884. However, because of the greater number of primary schools, they are still in a minority in the sector whereas academies account for 60 per cent of all secondary schools.
The report is also critical of the rapid growth in academy sponsors and chains – trusts running groups of academy schools: "It is perhaps hardly surprising that a number of high-profile chains have been found to be failing in the last year..." it said. "Evidence to the inquiry suggests that the pressure to expand the academies programme rapidly, and the associated need to identify an increasing number of sponsors, has led in the past to inadequate vetting by the Department for Education of potential sponsors prior to authorisation."
As a result only 25 out of a total of 704 applications to become sponsors were declined – and existing sponsors were urged by the DfE to take on more schools "when it should have been clear that they were not in a position to do so".
In addition, sponsors and academy trusts were prone to "potential conflicts of interest" over allocating service contracts and employing "friends and families or associated organisations or individuals".
It continued: "Greater transparency is also needed regarding the process and criteria by which sponsors are authorised and matched with schools.
"Conflicts of interest in trusts are a real issue, as shown by the cases which have come to light so far and they are magnified in the public by the latent potential for the misuse, apparent or actual, of public money."
Overall, the MPs come to the verdict that conversion to academy status "is not always successful nor is it the only proven alternative for a struggling school". They criticise the DfE for coming forward with "a sustained paen of praise to the success of the (academisation) policy" when asked to contribute to the inquiry.
Graham Stuart, the Conservative chairman of the select committee, said: "It's still too early to know how much the academies programme has helped raise standards. What we can say is that, however measured, the overall state of schools has improved during the course of the programme. Current evidence does not prove that academies raise standards overall or for disadvantaged children."
Kevin Courtney, of the National Union of Teachers, said the report showed children's education was "being run in an incoherent and unaccountable fashion".
However, Education Secretary Nicky Morgan said: "We have a million more pupils in good or outstanding schools compared to 2010; 100,000 more six-year-olds able to read thanks to our focus on phonics and an increase of 60 per cent in the proportion of pupils studying core academic subjects at GCSE."
Academies case study
The Durand Academy Trust was accused of a "a large number of conflicts of interests" by public finance watchdog the National Audit Office.
The NAO said the trust, which runs a primary school in south London and has opened a boarding academy in the Sussex countryside for inner city secondary school pupils, had complex structures which were "not always transparent".
"There were ... individuals who sat on the board of the Academy Trust that were directors or staff at companies that the Academy Trust had contracted or purchased services from and other transactions between individual connected parties," it added. "Some contracts were awarded without competition."
A report by the Education Funding Agency into its practices led to the immediate cancellation of a contract to a firm which had the academy's executive head Sir Greg Martin as a director to run a health club adjacent to the school.
Join our new commenting forum
Join thought-provoking conversations, follow other Independent readers and see their replies