Westminster sexual harassment: How the growing scandal unfolded
Events have culminated in Sir Michael Fallon's resignation as Defence Secretary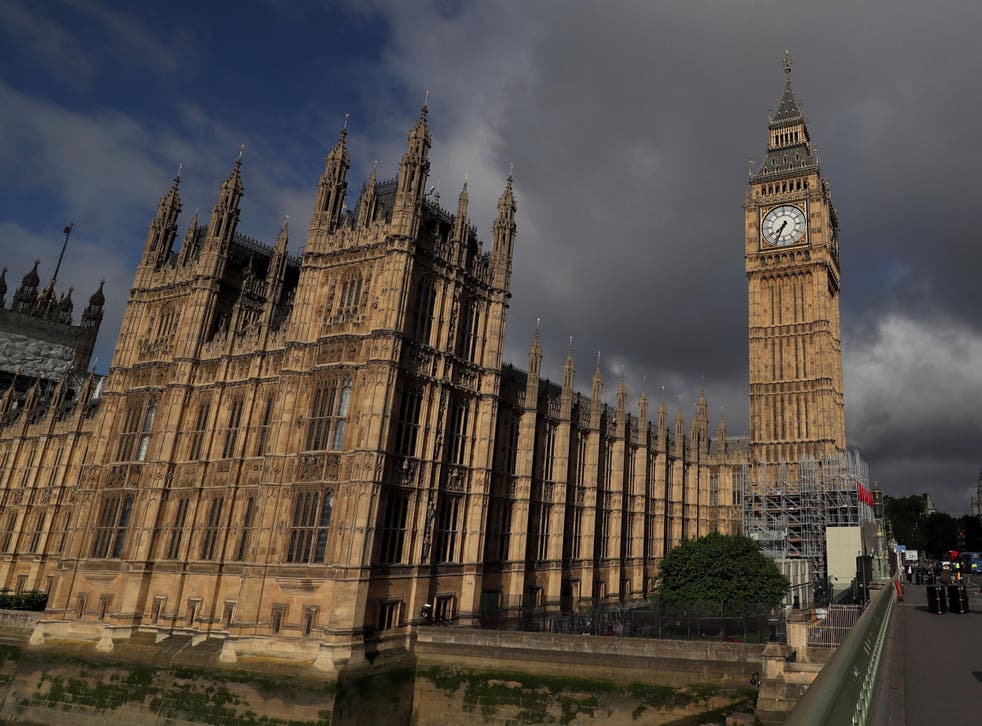 Sir Michael Fallon's resignation follows days of speculation about the sexual harassment scandal sweeping Westminster.
Here is how events unfolded:
Reports emerge that female researchers and aides in Parliament were using a WhatsApp group to share information about alleged sexual harassment and abuse at Westminster.
Downing Street describes the allegations as "deeply concerning".
 Prime Minister Theresa May urges anyone with information to contact the authorities.
Jeremy Corbyn says a "warped and degrading culture" is thriving in Westminster and that MPs who engage in the abuse and sexual harassment of women must be held accountable for their actions.
Labour Leader
Four male MPs, including a minister, are accused of harassing or propositioning young women inappropriately.
International Trade Minister Mark Garnier admits asking his secretary to buy sex toys for him and calling her "sugar tits".
The Cabinet Office launches investigation into whether Mr Garnier he broke the Ministerial Code.
Mrs May calls for reform of the House of Commons' "toothless" disciplinary procedures.
House of Commons Speaker John Bercow describes allegations of a "culture of sexual harassment" at Westminster between MPs and their staff as "disturbing".
Senior parliamentary authorities meet to discuss a new independent helpline to deal with complaints of sexual harassment and abuse at Westminster.
Defence Secretary Sir Michael Fallon apologises for putting his hand on journalist Julia Hartley-Brewer's knee 15 years ago.
Mrs May's spokesman says she "has confidence in her Government and her ministers".
Prominent Labour activist Bex Bailey says she was raped at a party event in 2011 and felt discouraged to report it as it could have damaged her career.
Labour says it takes the allegations by Ms Bailey "extremely seriously" and launches an independent inquiry into the claims.
An anonymous woman claims she was sexually assaulted by an MP on a foreign work trip last year and that her allegations were not taken seriously.
Mrs May asks Whitehall's top mandarin to investigate allegations that her effective deputy, Damian Green, made inappropriate advances towards female activist Kate Maltby in 2015.
Justice minister Dominic Raab and aid minister Rory Stewart deny any wrongdoing after they were both named on an unverified list of sexual misconduct allegations in Westminster.
The Prime Minister invites leaders of Westminster's political parties to a crisis meeting to discuss plans for tackling sexual abuse and harassment.
Sir Michael resigns as Defence Secretary and acknowledges that "in the past I have fallen below the high standards we require of the armed forces".
Register for free to continue reading
Registration is a free and easy way to support our truly independent journalism
By registering, you will also enjoy limited access to Premium articles, exclusive newsletters, commenting, and virtual events with our leading journalists
Already have an account? sign in
Register for free to continue reading
Registration is a free and easy way to support our truly independent journalism
By registering, you will also enjoy limited access to Premium articles, exclusive newsletters, commenting, and virtual events with our leading journalists
Already have an account? sign in
Join our new commenting forum
Join thought-provoking conversations, follow other Independent readers and see their replies