English votes for English laws: MPs 'should wear different coloured passes' after vote 'turns Scottish MPs into second class citizens'
Government plans to introduce English votes for English laws passes by 312 votes to 270 after an acriminious debate in the House of Commons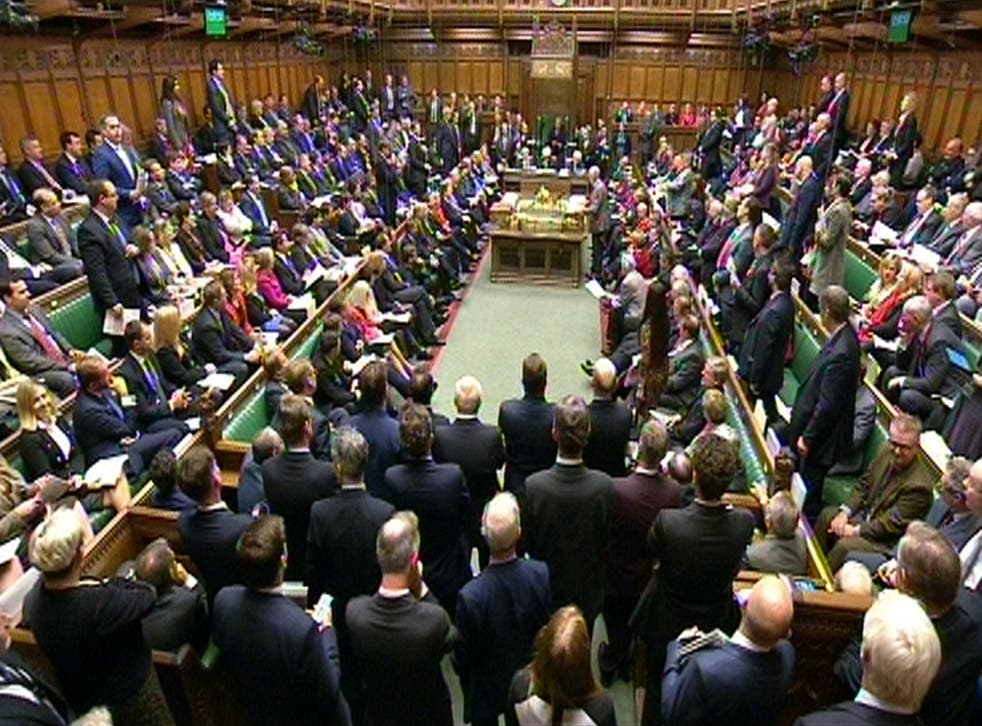 A Labour MP has mocked the Government's successful move to introduce English votes for English laws by suggesting MPs should be made to wear different coloured passes so officials can identify you can vote on which issues after the plans were voted through the House of Commons.
Labour MP Kevin Brennan accused ministers of creating "different classes of MPs" - similar to comments made by many opposition MPs - with the plans to allow those representing English constituencies to veto any legislation that applies only to England.
MPs voted 312 to 270 in favour of the proposals, which will come into effect immediatley.
It will add an extra parliamentary stage onto the passage of bills in the House of Commons, with a grand committee created to allow English to scrutinise bills without the involvement of Scottish, Welsh and Northern Irish MPs on issues that are devolved.
The SNP's Pete Wishart labelled the plans "stupid", claiming they would turn Scottish MPs into "second class citizens" and describing the proposals put forward by Leader of the House Chris Grayling as "a dog's breakfast".
He predicted the move would make Scottish independence more likely. "Scotland is watching this and the mood is darkening," he said in an acrimonious debate in the House of Commons. "If this is an exercise in saving the Union you could not have contrived of a more inept way to save the Union.
"Support for independence is actually increasing," he added.
However Mr Grayling, who was forced to rethink the plans after the SNP forced the Government to delay the plans before the summer recess, dismissed suggestions Evel would create two classes of MPs as "nonsense". He said Evel would "give the English more say over their own destiny".
He added: "It can't be in anyone's interest to see English people becoming cynical about the union... it isn't tenable to have devolution for Scotland, Wales and Northern Ireland and for England to have no powers at all."
Join our new commenting forum
Join thought-provoking conversations, follow other Independent readers and see their replies