MPs urged to prepare for shift among voters towards renting
Rising house prices are changing the profile of middle-class areas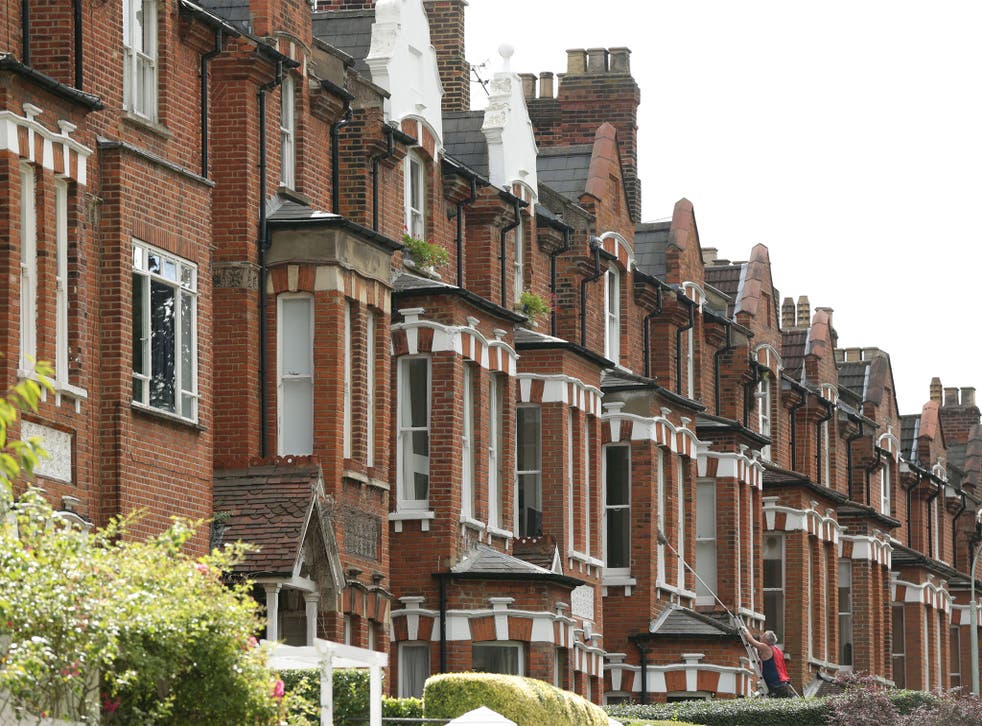 Politicians have been urged to take the concerns of tenants more seriously after research indicated that more than 100 MPs – including some in safe Tory seats – will represent renter-dominated constituencies in coming years.
By 2021, assuming current trends continue, the number of MPs representing areas in which more people live in social housing or privately rented accommodation than own their own homes will have risen to 107 – from 65 in 2011 and 38 in 2001.
Seats with high numbers of rental properties have traditionally been inner-city Labour strongholds, but the steep rise in house prices is changing the profile of middle-class areas once full of owner-occupiers.
The analysis, carried out by the campaign group Generation Rent, found that some constituencies would have to prepare for a particularly sharp rise in the number of renters casting their vote.
These include the Tory seats of Bournemouth East, in which the percentage of residents in rented accommodation is expected to jump from 29 per cent to 56 per cent between 2001 and 2021, and Bournemouth West, where the proportion is expected to rise from 32 per cent to 53 per cent.
Other Tory constituencies are similarly affected. Reading East – which the party took from Labour in 2005 and which includes the wealthy suburbs of Caversham and Peppard – is anticipating a growth in its renter population from 30 per cent to 50 per cent over the 20-year period. In Ealing Central and Acton the proportion will grow from 43 per cent to 60 per cent of the electorate.
Labour MPs are not immune to this societal shift. In Luton South the number of voters who rent is expected to rise from 33 per cent to 55 per cent between 2001 and 2021, and in York Central the proportion is expected to rise from 38 per cent to 53 per cent.
Alex Hilton, director of Generation Rent, said the figures indicated that a "fundamental conflict" was brewing in British politics.
"This is a radical shift and it's going in one direction. The reason… is the inaccessibility of the housing market, and all these sticking plasters they're applying aren't going to achieve anything," he said.
"We have got a Parliament that is dominated by homeowner interests and landowner interests. There isn't a party that's offering a platform for renters. The question is, which party is going to wake up to [this situation] first?"
Today all three main political parties promote home ownership as a social goal and tend to favour policies and rhetoric that appeal to homeowners.But Mr Hilton was optimistic that, once in government, parties might overhaul their policies to suit the needs of a changing electorate.
"The political parties today are thinking only in terms of who is going to vote in May of next year. But, from May of next year, they're only going to be interested in who's going to vote in 2020. The party in power will be more positive towards renters than their manifesto [suggests]."
Mr Hilton also warned politicians that until government invested in new development the problems that kept aspirational buyers priced out of the market would remain. "Both parties are wedded to the concept of home ownership," he said. "But they're also wedded to the free market that's preventing the achievement of home ownership.
"The free market cannot provide for demand because housebuilders make less money if everyone has got a home. They simply stop building homes when house prices stabilise," he said.
Henry Pryor, an estate agent and housing market analyst, said the predictions of the sharp growth in renter numbers proved that "the dream of home ownership died with Margaret Thatcher".
He added: "What should frighten the establishment is that there may be a new generation of voters and politicians who have woken up from the dream of home ownership and are prepared to question the wisdom of a home-owning democracy. For this new generation, homes are where you live; they are not part of investment strategy."
Mr Pryor said he had noted that renting was now becoming seen a "cool" lifestyle choice. "Home ownership has a cost and ties you down… far better to rent, but only if tenants have robust rules protecting them from the unscrupulous."
Housing experts caution that – with the property market still fairly volatile – it is too early to say whether current trends showing a rise in the number of voters renting will continue. It is possible that the housing market could enter a new cycle in which more people would be able to buy their own home before the 2020 general election.
But Grainia Long, chief executive of the Chartered Institute of Housing, which represents people who work in the social housing sector, said the future of home ownership depended on politicians' efforts elsewhere in the economy.
"Policymakers don't get the relationship between the housing market and the labour market," she said, warning that zero-hours contracts and the rise in part-time work stopped people from buying. "We make housing decisions based on jobs, particularly for people aged 35 and under. It makes more sense for some households [to rent], not just because they can't access home ownership but also because the labour market is so unstable."
She added: "I think all parties are going to have to offer a set of very clear policies that set out how they're going to meet the myriad needs of renters."
Renters on the rise: Highlighted Tory seats
Bournemouth East/Bournemouth West
Both seats in the Dorset coast town are long-time Tory strongholds. It has been highlighted as an area likely to see a sharp rise in property prices, but rented accommodation is set to rise from 29 per cent of the local electorate in 2001 to 56 per cent in 2021 in Bournemouth East, and from 32 per cent to 53 per cent in Bournemouth West.
Reading East
Usually considered a safe Tory seat, with new Civil Society minister Rob Wilson securing 42.6 per cent of the vote in 2010,. But a sharp rise in renters to half the population by 2021 could change the social and political profile of the electorate.
Ealing Central and Acton
Currently held by Tory Angie Bray, with a majority of just 3,716 over Labour in 2010. Constituency has a high proportion of young working families, because of the good transport links to central London. Proportion of people renting set to grow from 43 to 60 per cent of the local electorate by 2021.
Register for free to continue reading
Registration is a free and easy way to support our truly independent journalism
By registering, you will also enjoy limited access to Premium articles, exclusive newsletters, commenting, and virtual events with our leading journalists
Already have an account? sign in
Register for free to continue reading
Registration is a free and easy way to support our truly independent journalism
By registering, you will also enjoy limited access to Premium articles, exclusive newsletters, commenting, and virtual events with our leading journalists
Already have an account? sign in
Join our new commenting forum
Join thought-provoking conversations, follow other Independent readers and see their replies