Nadine Dorries faces challenge after general election smear campaign allegations
Exclusive: If case at election court succeeds the Tory MP could lose her seat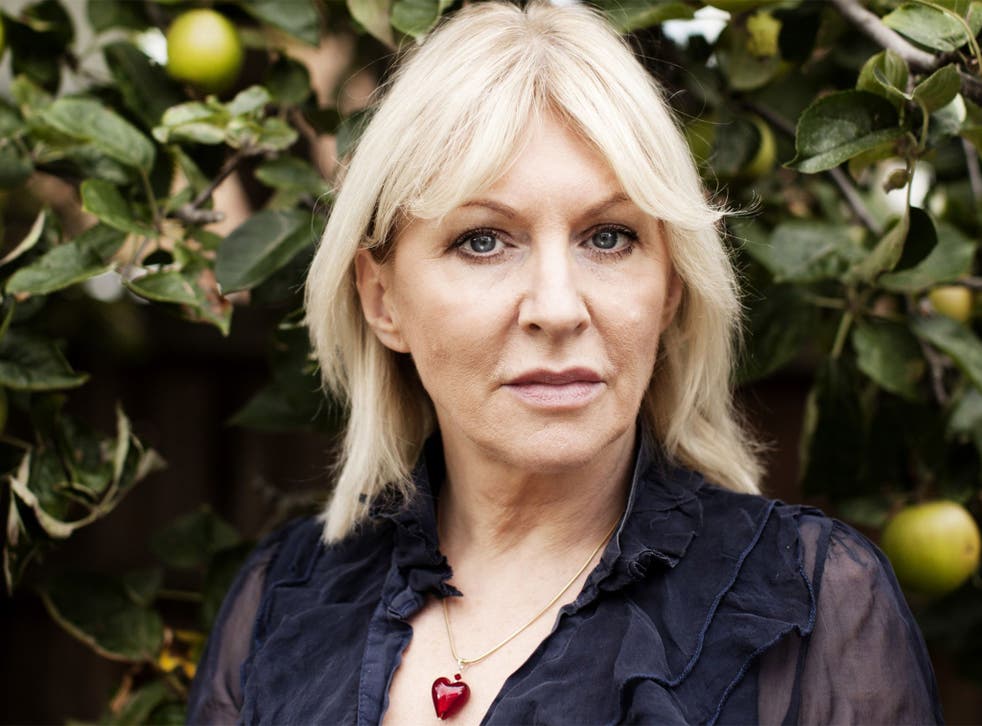 Nadine Dorries is facing an extraordinary challenge to her parliamentary future after a rival candidate lodged an election petition claiming she had accused him of being a stalker and a "dangerous criminal".
The Conservative MP for Mid Bedfordshire could lose her seat if the smear allegations contained in the election petition, which has been lodged at the High Court by the unsuccessful independent candidate Tim Ireland, are accepted by judges.
The document, which has been seen by The Independent, claims that in the run-up to the general election on 7 May, Ms Dorries attacked the "personal character and conduct" of Mr Ireland by levelling 14 separate "false accusations" against him through her Twitter account, internet blog and comments in the media.
Under section 106 of the Representation of the People Act 1983, it is illegal for anyone to make a "false statement of fact" in relation to an election candidate's "personal character or conduct" – unless they can show they had "reasonable grounds" for believing it to be true.
The case will be held in front of two judges at a specially convened election court, likely to be within the Mid Bedfordshire constituency. If Ms Dorries is found guilty of "illegal practices", the election result would be declared void and she would be removed from her seat, triggering a by-election.
If found guilty she could also be barred from standing as an MP or local councillor in any constituency for three years, and could even face criminal proceedings if the Crown Prosecution Service decided that it is in the public interest. A similar election petition led to Labour MP Phil Woolas losing his Oldham East and Saddleworth seat in 2010.
According to Mr Ireland's document, she publicly accused him during the election campaign of stalking and harassing her "obsessively" for eight years, describing him as a criminal "who should be convicted and imprisoned".
Ms Dorries also stated that the organised campaign of harassment waged against her by Mr Ireland, a 45-year-old writer and marketing consultant, was so serious that it had caused one of her female friends to go into "premature labour", the court document claims.
It further alleges that Ms Dorries suggested Mr Ireland had been behind a burglary at a house where she used to live; he had infected her friend's computer with "malware" in order to monitor her communications; and he was using money he raised through his election campaign to pay off his personal debts.
Ms Dorries did not respond to requests for comment. However, she has previously stated that she stands by each of the statements she has made about Mr Ireland and has evidence to back them up.
According to the election petition, Ms Dorries is also guilty of breaching section 110 of the same Act, which prohibits candidates from distributing election material without making "the name and address of the printer and publisher" clearly visible.
It claims that during a constituency hustings event, held at St Michael and All Angels Church in the town of Shefford on 16 April, Ms Dorries distributed an "open letter" to voters which did not include this information. A second open letter she sent out on 1 May also broke the same law, it claims.
Ms Dorries easily held her Mid Bedfordshire seat for the Conservatives at the election, winning 32,544 votes compared with Mr Ireland's 384. However, her commanding majority of 23,327 will be disregarded by the court if the case comes to trial and the petition is successful. A date for the proceedings has yet to be set.
Andrew Carter, a partner at Woodfines solicitors, which is representing Mr Ireland, said: "I confirm that we are instructed by Mr Ireland in connection with his election petition. The petition was issued on 28 May 2015. In addition, Mr Ireland has paid a deposit of £5,000 into court by way of security to cover all costs which may become payable by him to any witness summoned on his behalf or to the respondent, Nadine Dorries."
He continued: "Whilst she is not required to submit a formal defence at this stage, Nadine has stated in an email to me – sent before the general election – that she stands by each of the statements as being factual and that she has a great deal of supporting evidence to verify the statements. We have not seen any of this evidence yet."
The election petition also sets out allegations of a number of other false accusations levelled by Ms Dorries against Mr Ireland during the campaign, including that he had previously stalked another female Tory MP, Anne Milton, and had been investigated by "at least four" police forces in connection with his behaviour – one of which issued him with a formal warning.
Since being elected in 2005, Ms Dorries has gained a reputation as an independent-minded Tory backbencher, once describing David Cameron and George Osborne as "two arrogant posh boys" who were out of touch with most of society. She was temporarily suspended from the party in 2012 after flying to Australia to appear on ITV's I'm A Celebrity... Get Me Out of Here! without first getting permission from the whips, but was reinstated after apologising.
Legal precedent: Election courts
Election courts are only rarely convened, but their verdicts have resulted in public figures losing their seats in the past.
Lutfur Rahman
The mayor of Tower Hamlets, in east London, was removed from office in April after being found guilty of electoral fraud. Four voters claimed he had engaged in "corrupt and illegal practices" ahead of his election in May last year. The judge ruled that Mr Rahman had tried to convince the electorate that his Labour rival, John Biggs, was racist, as well as providing free food to voters in an attempt to win support. The judge also upheld allegations of voting fraud. Another election will be held in the borough tomorrow, with 10 candidates on the ballot paper.
Phil Woolas
The former Labour immigration minister lost his Oldham East and Saddleworth seat in 2010 after an election court ruled that he had lied about his Liberal Democrat rival in the run-up to that year's general election. Mr Woolas used campaign materials to suggest that Elwyn Watkins had tried to "woo" the votes of Muslim extremists, which the judges said amounted to a breach of the Representation of the People Act. Mr Woolas was barred from standing for elected office for three years and was fined £5,000. He later took the decision to a judicial review, but three High Court judges upheld the ruling.
Register for free to continue reading
Registration is a free and easy way to support our truly independent journalism
By registering, you will also enjoy limited access to Premium articles, exclusive newsletters, commenting, and virtual events with our leading journalists
Already have an account? sign in