National Living Wage: What is it? When is it? Why is it coming in?
The Chancellor's 'pay rise' for the country amounts to 50p more an hour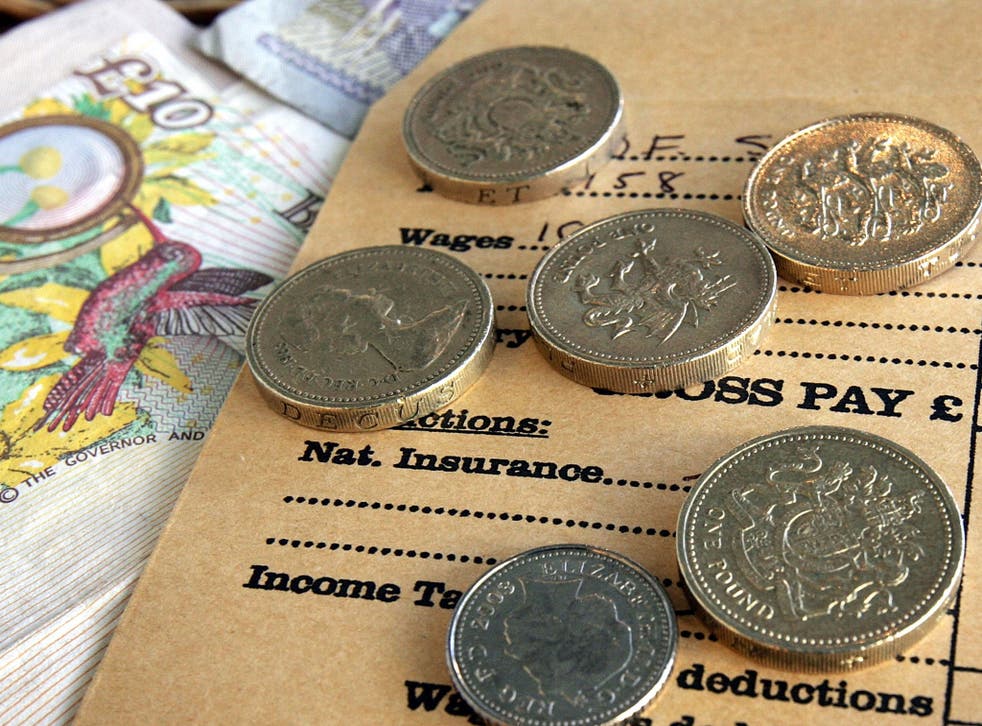 The "national living wage" is one of the new laws set to roll out across Britain as the Conservative party beds down into its second parliament.
Starting in April 2016, the "national living wage" was George Osborne's surprise flourish amid the summer Budget which braced the nation for further cuts to welfare services.
But he said all the slashing meant he could offer Britain's lower paid workers a "pay rise" – from the current minimum wage to a higher "living" wage for everyone over 25.
The effect is likely to be significant, and it is a complex issue with supporters and critics on either side.
1. What is the situation at the moment?
The current National Minimum Wage, which was introduced by Labour in 1998, is £6.70 an hour for those 21 years of age and older. For 18- to 21-year-olds it is £5.30 and for under-18s it is £3.87.
There is no differentiation across the country for the minimum wage. Employers can pay their workers the same in London as in Newcastle - £6.70 an hour, a figure estimated to be much less than is needed to live in the capital.
A campaign by an independent organisation called the Living Wage Foundation says that London employers need to pay their workers £9.40 for them to be able to rent and feed themselves there - and £8.25 in the rest of the country.
Yet currently, paying this "living wage" is entirely optional. Employers are required to pay the minimum wage, but they need pay no more - even if their workers cannot live off it.
2. What is changing?
Under the Conservatives' summer Budget, a new national minimum wage is being set. It is being re-branded as a "national living wage" because it should be what people need to live off.
Employers will no longer be allowed to pay the £6.70-an-hour rate, but will have to pay the new "national living wage" - £7.20 an hour.
This is in fact an overall increase of 50p per hour. This blanket increase covers the whole of Britain, with no special rate for more expensive areas such as London.
The 10 worst areas for earning the living wage

Show all 10
Mr Osborne's plans are for the rate to rise to £9 across the UK by 2020.
The Government's national living wage is not connected to the Living Wage Foundation's rate.
The final caveat is that the new "national living wage" will only apply to those over 25 years old. Anyone under 25 will still be on the £6.70 rate, and less if they are under 21.
3. Why was the National Living Wage brought in?
Mr Osborne said taxpayers should not have to help employees stuck on poor wages by contributing to their benefits. Instead, the onus should be on employers to pay better salaries.
As he put it in July: "It can't be right that we go on asking taxpayers to subsidise through the tax credit system the businesses who pay the lowest wages."
He said that because of cuts and other "tough choices to drive down borrowing", Britain was "able to afford a pay rise" in the form of a new national wage.
Many people would see a pay rise and more jobs would be created overall, said the Chancellor.
He said calculations showed that 2.5 million people will get a pay rise, and an individual full-time worker can expect a cash increase of more than £5,000 over the following five years.
Six million in total will see their pay increase, he said.
4. What about employers?
The Chancellor sought to soothe the business and enterprise traditionally protected by Conservatives.
Corporation tax will be slashed from current levels of 20 per cent to 18 per cent.
And small firms will also have to pay fewer national insurance contributions. The employment allowance, which means companies do not have to pay taxes on their employee's earnings, will be increased by 50 per cent - meaning a firm employing four people will pay no national insurance on any of them.
Yet small companies, particularly in the hospitality and food sector, have said the changes will hit their finances hard.
5. What are the other criticisms?
First of all, the new national living wage is not enough to live on, according to the Living Wage Foundation's calculations. The offered £7.20 rate does not match London's required £9.40 level, nor the rest of the country's £8.25.
So once again, it is up to employers to voluntarily choose whether they pay their workers enough to live off.
The Office for Budget Responsibility, meanwhile, says that 60,000 fewer people would be in employment because of the change, as employers seek to downsize and streamline.
It did, however, say that there would be another one million new jobs in the economy overall, which the Chancellor stressed in his speech.
He also said that even including the effect of all the benefits cuts, "the typical family" would be better off with the new living wage standard.
Yet the "typical family" may not include the very poorest, those on disability or other benefits, for whom a 50p increase in the national wage may not be adequate recompense.
And finally, the changes do not affect the younger generation. Students and trainees struggling with rising rent prices and university costs will gain nothing from the new proposals.
Register for free to continue reading
Registration is a free and easy way to support our truly independent journalism
By registering, you will also enjoy limited access to Premium articles, exclusive newsletters, commenting, and virtual events with our leading journalists
Already have an account? sign in
Register for free to continue reading
Registration is a free and easy way to support our truly independent journalism
By registering, you will also enjoy limited access to Premium articles, exclusive newsletters, commenting, and virtual events with our leading journalists
Already have an account? sign in
Join our new commenting forum
Join thought-provoking conversations, follow other Independent readers and see their replies