Nationwide overhaul of social services departments ordered
And benefits shake-up will force most claimants to look for work or re-train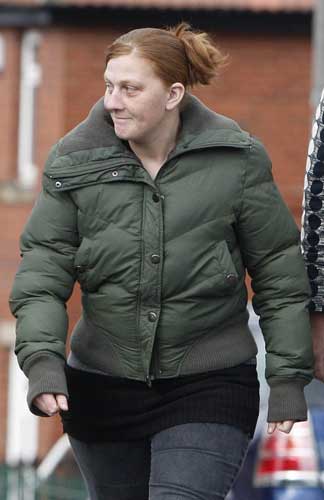 Social services departments across England face a radical overhaul as a result of disturbing failings uncovered after the death of Baby P and the Shannon Matthews kidnap case.
The Secretary of State for Children, Ed Balls, and Alan Johnson, the Secretary of State for Health, will announce this week the formation of a new task force to look at every aspect of social work, including leadership.
Mr Balls acknowledged that the changes would be "controversial", but said he was determined to ensure that the professionals entrusted with child safety carried out their tasks properly.
He pledged to transform the standing of social workers to attract "the brightest and the best" into the profession. Officials confirmed that ministers wanted future chiefs of local authority children's services to gain experience in schools and social work before they are appointed.
Mr Balls ordered the suspension of Haringey's head of children's services, Sharon Shoesmith, last week after a "damning" inspectors' report into the treatment of Baby P, who died aged 17 months after prolonged abuse.
Concerns over the performance of social workers were revived last week when Kirklees Council ordered an independent review into how social services dealt with Shannon Matthews' family.
News of the shake-up came as the government inspections watchdog claimed Haringey had misled her officials by "hiding behind" false data. The head of Ofsted, Christine Gilbert, said she was "concerned" that other councils may have supplied incorrect data to demonstrate their child protection services were adequate.
The Guardian claimed Kirklees Council had been under pressure to meet an Ofsted target to reduce the length of time children were kept on the "at-risk" register.
The shake-up will include plans to change training schemes, with more emphasis on "on-the-job" learning and the introduction of a new "qualifying year", in which staff will get hands-on experience before they qualify fully.
"This is not going to be straightforward," Mr Balls told The Sunday Telegraph. "It will mean a change in the way we teach social work and train social workers."
Meanwhile, most benefit claimants will be forced to look for a job or to prepare for work if they want to continue to receive state handouts, under a shake-up of the welfare state to be announced this week. Single mothers of children as young as four and people registered unfit for work will be compelled to go on training courses and work experience or risk cuts to their benefits.
The Secretary of State for Work and Pensions, James Purnell, said: "Virtually everyone will be doing something in return for their benefits."
The welfare reform White Paper, to be published this week, is set to provoke anger from campaign groups and rebel Labour MPs, who believe such measures are unfair in a period of rising unemployment.
To have your say on this or any other issue visit www.independent.co.uk/IoSblogs
Join our commenting forum
Join thought-provoking conversations, follow other Independent readers and see their replies