Nato members nervous about Jeremy Corbyn, says former head Lord Robertson
Officials say they are being asked by 'very, very anxious' allies about Labour leader's lack of commitment to Trident
Tom McTague
Political Editor
Saturday 13 February 2016 23:42 Comments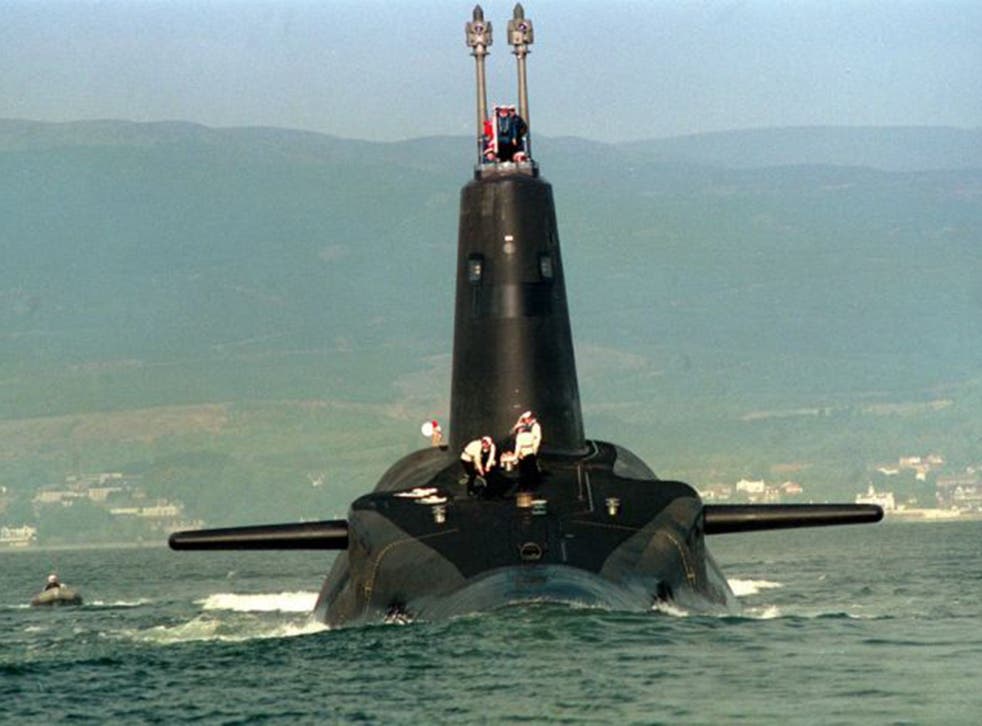 Nato and US officials have begun raising concerns about Jeremy Corbyn's leadership of the Labour Party with MPs and ministers during official visits, The Independent on Sunday can reveal.
A senior government source said foreign diplomats had voiced fears about the state of the Labour Party after becoming alarmed at reports they had received from their embassies in the UK.
Speaking to The IoS, the former head of Nato, Lord Robertson, confirmed that there was "a great deal of nervousness" among Britain's traditional allies whose defence relies on the Nato nuclear deterrent supplied by Britain and the United States.
Lord Robertson's intervention comes after the Labour MP Madeleine Moon, a member of the influential House of Commons defence select committee, warned a private meeting of the Parliamentary Labour Party that she had been approached by Nato delegates during a trip to Washington who were "very, very anxious" about Mr Corbyn's lack of commitment to Nato, his support for Russia and opposition to Trident.
A government source said there was now growing concern in Whitehall about the Labour Party's stance. "These are people who dealt with Labour for years during the Blair and Brown years. They can't believe the reports they are getting back. It is definitely starting to trickle through – we now get questions about it every time we travel abroad. It might be good for the Tories in the short term, but it's bad for the country, there's no doubt about that."
Lord Robertson, who was Nato Secretary-General from 1999 to 2003 and Defence Secretary under Tony Blair, said countries in the Nato alliance were "getting very nervous".
"The UK is one of the major powers in Nato – its deterrent is part and parcel of the Nato deterrent. The questioning that's going on about renewing the submarines – there's a great deal of nervousness around and it's perfectly understandable.
"It's coming from the Americans, but other countries too. People forget that the British deterrent, as well as the American deterrent, is committed to Nato. That's the nuclear umbrella under which other members of Nato shelter. Countries which might themselves have thought they needed the deterrent don't go in that direction because the collective defence of Nato makes sure the umbrella is there. We're not talking about a purely domestic deterrent."
Ms Moon, the MP for Bridgend, said she had been approached in the US and asked what was going on. "We have taken peace for granted, but people are now waking up to the reality. We are seeing a much more assertive, aggressive and belligerent Russia and we're just pretending that it is not there," she said.
"I was in Washington for a Nato conference. So many delegates wanted to speak to me about the Labour Party and the stance we are taking on Nato and Trident. They were very, very anxious. The conversations we are having here are about UK weapons, but we fight in an alliance so they are also alliance weapons.
"They are watching what we are doing and are very fearful. For countries in eastern Europe the deterrent we have is very, very real and they are nervous about what they are hearing."
The US Defence Secretary, Ash Carter, has urged Britain to renew its nuclear deterrent. The Government is expected to delay a vote on spending £40bn to replace the four submarines in the Trident programme until after the summer.
Register for free to continue reading
Registration is a free and easy way to support our truly independent journalism
By registering, you will also enjoy limited access to Premium articles, exclusive newsletters, commenting, and virtual events with our leading journalists
Already have an account? sign in
Join our new commenting forum
Join thought-provoking conversations, follow other Independent readers and see their replies