Nazanin Zaghari-Ratcliffe: Boris Johnson says he held 'worthwhile' meetings with Iran over release but warns against 'false hope'
A court case where the British-Iranian mother-of-one was expected to have her jail sentence extended was postponed following the Foreign Secretary's visit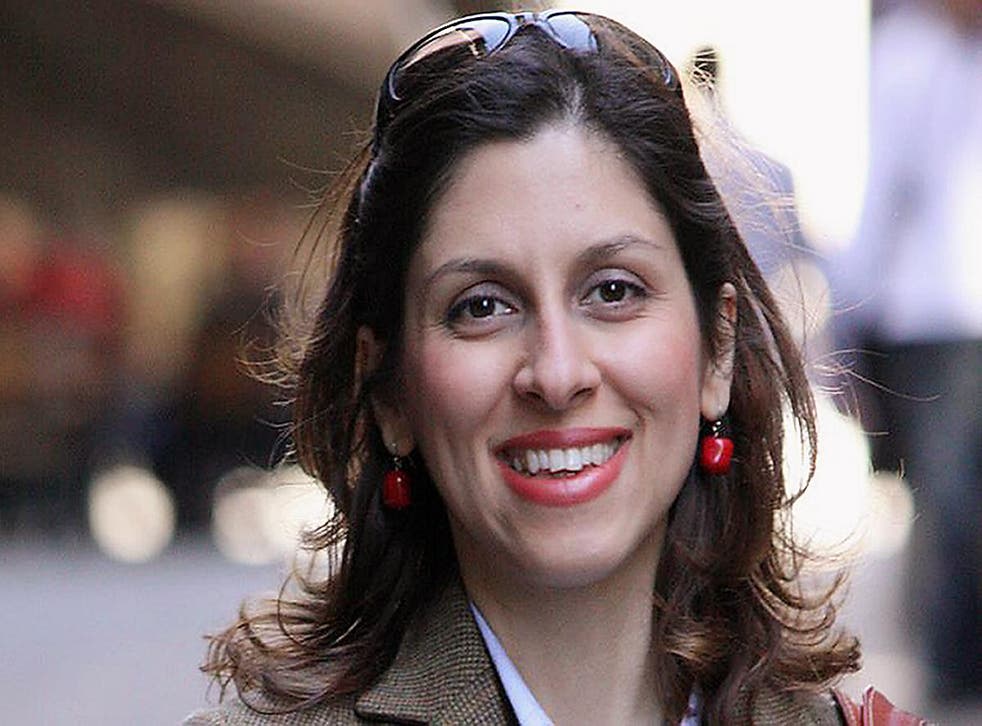 Boris Johnson has said he held "worthwhile" meetings in Tehran over the case of a jailed British-Iranian woman, but warned he did not wish "to raise false hope" for her release.
The Foreign Secretary told MPs he had urged Iran to release jailed dual nationals, including Nazanin Zaghari-Ratcliffe, during his visit to the region at the weekend and he believed his messages had been understood by senior Iranian figures.
However, he admitted it was "too early to be confident of the outcome", casting doubt over her family's hopes that Ms Zaghari-Ratcliffe might be released in time for Christmas.
Tensions have been ramped up with Iran over the case of Ms Zaghari-Ratcliffe, a mother-of-one who has been incarcerated in Tehran for more than 18 months, after she was arrested during a family holiday to Iran over spying charges.
Her future was thrown into further doubt when Mr Johnson mistakenly told MPs that she had been teaching journalists in Iran – something her family vehemently denies – which Iran's state broadcaster seized on as "proof" of the allegations against her.
Speaking in the Commons, the Foreign Secretary said: "On bilateral issues, my first priority was the plight of the dual nationals behind bars.
"I urged their release on humanitarian grounds, where there is cause to do so.
"These are complex cases involving individuals considered by Iran to be their own citizens, and I do not wish to raise false hopes.
"But my meetings in Tehran were worthwhile, and while I do not believe it will be in the interests of the individuals concerned or their loved ones to provide a running commentary, the House can be assured that the Government will leave no stone unturned in our efforts to secure their release."
It comes as Iran's foreign ministry said it would raise the case with the judiciary "out of humanitarian concerns" after Mr Johnson's meetings with senior figures, including Iranian President Hassan Rouhani and foreign minister Mohammad Javad Zarif.
Foreign ministry spokesman Bahram Ghasemi said the final decision on whether to release Ms Zaghari-Ratcliffe, who is serving a five-year sentence for allegedly plotting to overthrow the government – something she denies – rests with the judiciary.
Ms Zaghari-Ratcliffe "is considered an Iranian national and should serve her prison conviction according to the judicial system of Iran", Mr Ghasemi said.
Mr Johnson told MPs: "In each of those conversations, I repeated, as I have said to the House, the case for release on humanitarian grounds where that is appropriate for the difficult consular cases that we have in Iran.
"That message was certainly received and understood, though as I say to the House, it is too early to be confident about the outcome."
Calls for Mr Johnson to resign over her case appear to have abated for now and his Labour counterpart Emily Thornberry thanked him for his efforts to secure her release.
But he refused to answer questions on whether he had met Ms Zaghari-Ratcliffe or sought permission for her husband Richard Ratcliffe to visit her in prison, saying he would not give a "running commentary" on the case.
He also defended his erroneous comments about the British women, as he said the Iranians have "always been clear ... That none of my remarks in any context had any bearing on any judicial proceedings in relation to any UK consular case".
UK news in pictures

Show all 50
Mr Ratcliffe said there had been "positive consequences" as a result of the talks, including the postponement of a new court case.
Having always been keen to have his wife home for Christmas and for her birthday which follows soon after, he said he was optimistic that this was still achievable.
Mr Ratcliffe said: "But as Christmas gets closer it gets harder to expect. I wasn't presuming that she would come back on the plane with him.
"So I think for me, it was always best case scenario that his going would unlock the door and then days later she might be able to come home."
Join our new commenting forum
Join thought-provoking conversations, follow other Independent readers and see their replies