New government plans for food establishments are enough to make us sick
Food poisoning could rise under proposals to cut back inspections of more than 80,000 catering establishments
Jonathan Owen
Saturday 24 August 2013 22:32 Comments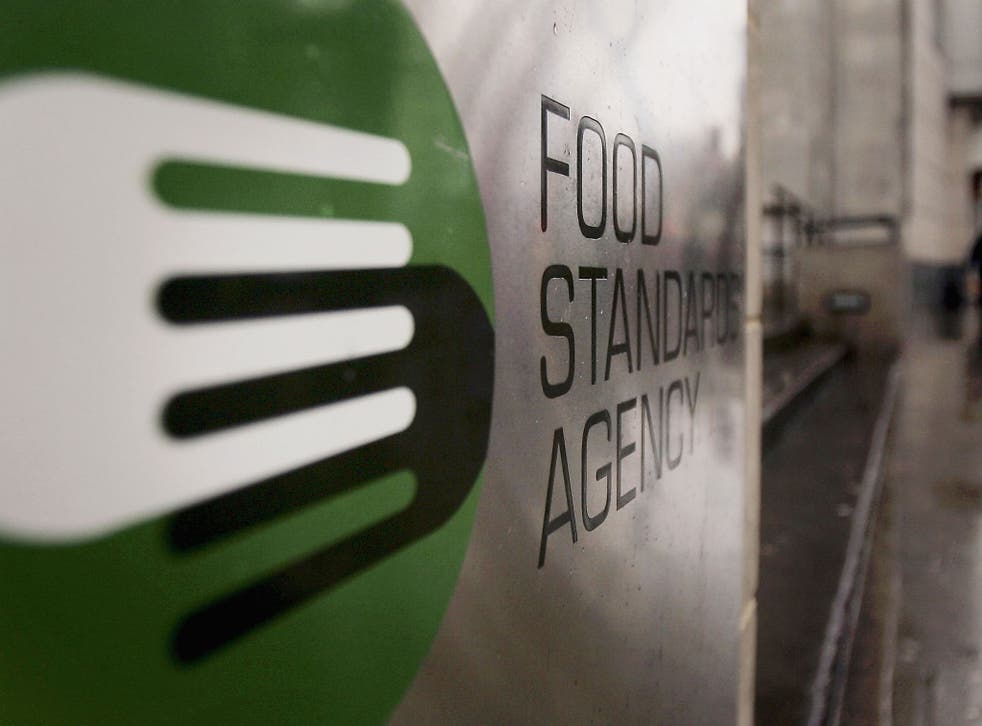 Plans to weaken the regulation of almost 90,000 restaurants, shops, and food businesses will play "Russian roulette" with public health, warned Mary Creagh, Labour's spokesperson on the environment, food and rural affairs, last night.
New proposals by the Food Standards Agency (FSA) will place around 86,000 "food establishments" in a lower category of risk – resulting in more than 14,000 fewer inspections by environmental health officers each year.
The change to the Food Law Code of Practice – which FSA officials admit is driven by financial necessity – comes just months after the horsemeat scandal which saw the Government come under attack for reacting too slowly, and at a time when cases of some of the most serious forms of food poisoning are at their highest in five years.
There are almost 600,000 food establishments in Britain, from manufacturers, producers and importers to shops and restaurants. Under the new measure, which will be presented to the Public Health minister, Anna Soubry, after a consultation ends next month, around 86,000 food premises will be put into a lower risk category. They will be moved from their current C grade, which represents medium risk to public health, to a lower D category, going from an inspection every 18 months to one every two years.
Mrs Creagh attacked the move: "Recategorising 86,000 businesses and reducing their inspections could end up impacting on consumer safety. The horsemeat scandal has shown that we cut regulatory services at our peril." She added: "Each year tens of thousands of people fall sick from food poisoning in the UK, and for some it can prove life-threatening. So downgrading these inspections is essentially the Government playing Russian roulette with public health."
Total cases of salmonella, campylobacter, E coli, norovirus and listeria, confirmed by FSA laboratory tests, have risen from 78,733 in 2008 to 97,489 in 2012. There are around a million cases of food-borne illness in the UK each year, resulting in 20,000 hospital admissions and 500 deaths, according to the FSA's chief scientist, Dr Andrew Wadge, with a cost to the economy estimated at £1.8bn a year through treatment and lost days of work.
While the number of food premises in the highest risk categories, A and B, remain unchanged, representing around 40,000 restaurants and businesses, those in the middle will be slashed by almost half. The proportion with a C-risk rating will fall from 42 per cent to 26 per cent, with an increase in those ranked D from 18 per cent to 34 per cent. One in three of Britain's food establishments is assessed at the lowest risk level, E.
The consultation document states that the move is aimed to create "better targeting of resources" and reduce the regulatory burden on compliant establishments, and that "increasing financial pressures" mean local authorities are "forced to focus" on establishments that present "the greatest risk to public health".
The food industry will save more than £1m a year, while the saving for the FSA is something "we are unable to monetise", says the document.
Concerns were raised by the Tory MP Anne McIntosh, chair of the Environment, Food and Rural Affairs Committee, who said: "In the context of the recent horsemeat contamination incident, I am concerned that the Government plans to reclassify some food establishments as low risk."
The committee labelled the FSA as "flat-footed" and "unable to respond effectively" to the horsemeat scandal, and in a report last month said it "must become a more efficient and effective regulator of industry".
"At best, the new proposals could see more effort concentrated to improve "poorly performing, high-risk premises" commented Dr Lisa Ackerley, visiting professor of environmental health at the University of Salford. "However, it would be a great pity if, after downgrading premises and reducing their inspection frequency, the resources saved were not redeployed," she added.
In a statement, an FSA spokesperson said: "This change will ensure that local authority resources are focused on premises which are less compliant, and will benefit businesses which do comply. Where a local authority becomes aware of any evidence about poor standards in food premises or public health risks, they can carry out inspections and take swift action to protect public health."
But Jenny Morris, head of policy at the Chartered Institute of Environmental Health, cautioned: "Food businesses can change very rapidly and something that was fairly low risk can become high risk very quickly. There needs to be an early warning system in place. If there is no robust monitoring of businesses outside the routine inspection system then it is possible that risks will rise."
Register for free to continue reading
Registration is a free and easy way to support our truly independent journalism
By registering, you will also enjoy limited access to Premium articles, exclusive newsletters, commenting, and virtual events with our leading journalists
Already have an account? sign in
Join our new commenting forum
Join thought-provoking conversations, follow other Independent readers and see their replies