New Transparency International UK report lays bare the scandal of lobbyists
The current rules are inadequate despite new laws, and 40 loopholes allow corrupt activity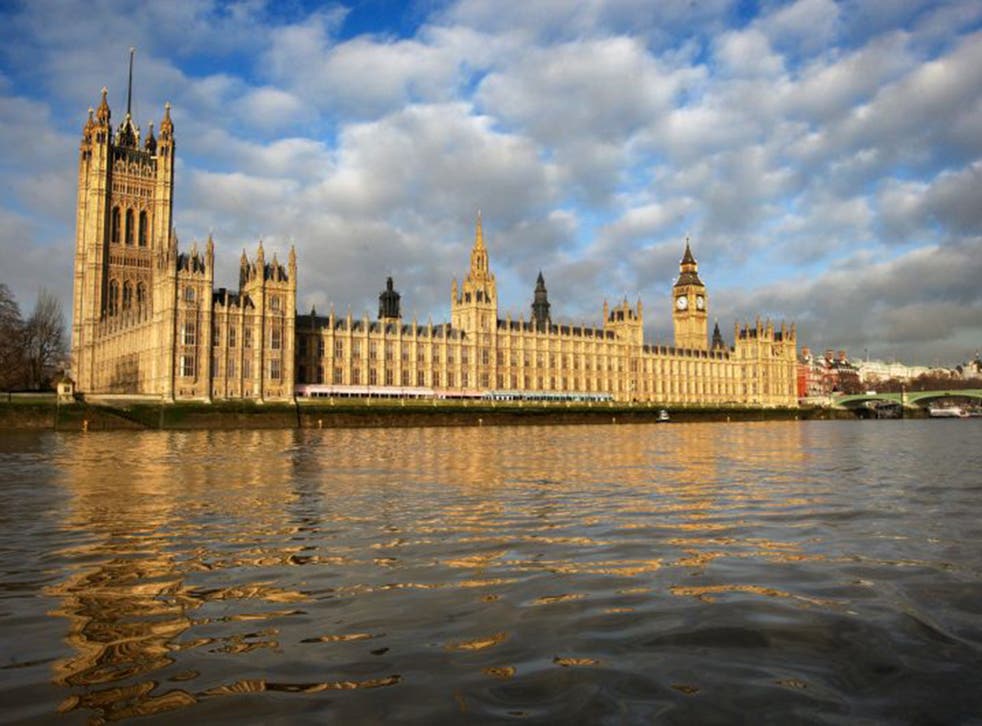 Lobbyists can take advantage of nearly 40 loopholes that can "open the door to corrupt activity" in British political institutions, according to a report by Transparency International UK (TI UK) today.
Published to coincide with the fifth anniversary of David Cameron's warning that "lobbying is the next big scandal waiting to happen", TI UK said British citizens still "have little opportunity to understand who is lobbying whom, for what purpose and with what funds". Britain has the world's third biggest lobbying industry, worth an estimated £2bn.
A watered-down Lobbying Bill became law last year, but critics complained this defines only 1 per cent of lobbyists and lacks clarity over what "direct contact" with a minister or permanent secretary really means.
The report, Lifting the Lid on Lobbying, argues there is still a series of activities allowed under the rules that run the risk of being abused. These include allowing major party donors to be offered peerages; no requirement on lobbyists to declare expenditure on gifts and hospitality to public officials; and, apart from in Northern Ireland, legislators are allowed to retain conflicts of interest provided they have declared them.
In pictures: Not-so virtuous MPs

Show all 17
Dr Robert Barrington, TI UK's executive director, said: "Many recent lobbying scandals have fallen largely within the rules, clearly demonstrating that the current regulatory regime is inadequate."
The report identifies 14 types of scandal over the past five years, including peers as paid lobbyists, evidence for policy decisions being obscured or withheld, and ministers failing to declare meetings with lobbyists.
The report cites the 2011 example of Theresa Villiers, then Transport minister, and her lunch with a university friend – a lobbyist for a developer. The Tory MP described this as a private engagement that did not need to be disclosed, but plans for a £400m rail freight exchange the developer was working on were discussed. Ms Villiers was cleared of any wrongdoing. The House of Commons was found to have the least transparent lobbying rules of Britain's five major political institutions, and Northern Ireland's Assembly the best. The House of Lords was found to be better than the Scottish Parliament and the Welsh Assembly. The report recommends MPs and legislators follow Wales and Scotland in keeping a record of lobbying meetings and, as is the case in the Lords, prohibiting members from providing paid service to lobbyists.
"We are not saying that lobbying is a bad thing, but it can go badly wrong, allowing democracy to be distorted by those who have the most money and access," said Dr Barrington. "If politicians are serious about cleaning up politics, they need to close the lobbying loopholes that open the door to corruption."
Permissible behaviour in the UK currently includes: influential all-party parliamentary groups being able to hold meetings in Westminster with no obligation to publish who attends; think-tanks and lobbyists withholding information about their funders; and political parties accepting donations without any limit.
A recent TI UK survey suggested about three in five people believe the Government is "entirely" or "to a large extent" run by a few big entities acting in their own best interests.
Register for free to continue reading
Registration is a free and easy way to support our truly independent journalism
By registering, you will also enjoy limited access to Premium articles, exclusive newsletters, commenting, and virtual events with our leading journalists
Already have an account? sign in
Register for free to continue reading
Registration is a free and easy way to support our truly independent journalism
By registering, you will also enjoy limited access to Premium articles, exclusive newsletters, commenting, and virtual events with our leading journalists
Already have an account? sign in
Join our new commenting forum
Join thought-provoking conversations, follow other Independent readers and see their replies