New Tory right in call for deeper cuts to public spending
Measure would allow greater flexibility over tax thresholds and steal Lib Dems' thunder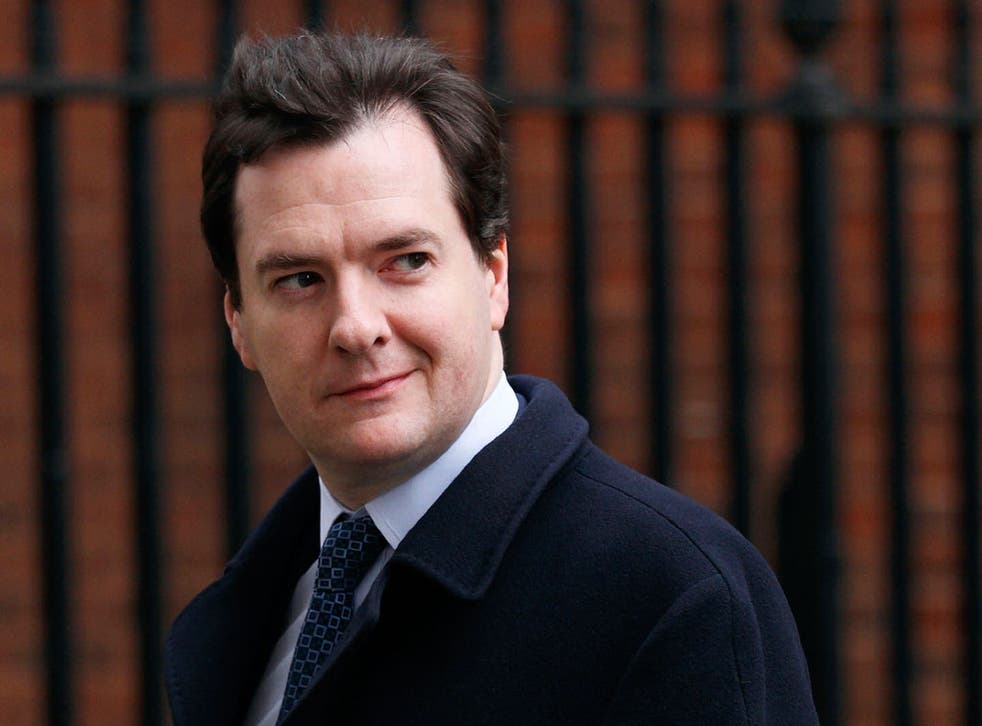 George Osborne should impose even deeper public spending cuts to stabilise the economy and provide more flexibility for tax cuts, a group of right-wing Tory MPs will argue tomorrow.
Members of the Free Enterprise Group of Conservative MPs, predominantly from the 2010 intake, will use a pre-Budget summit to call on the Chancellor to reopen the Spending Review and see where further savings can be made.
The summit, organised by the FEG and the Institute for Economic Affairs think tank, will discuss a Budget wishlist from the "new right" Tory MPs, in the latest round of a tug of war with coalition partners over the Chancellor's statement.
The Treasury is understood to be drawing up plans to raise the income tax threshold to £9,000, costing around £4.6bn. This would be announced in the Budget on 21 March, to take effect in April 2013.
Although the measure is a long-standing Liberal Democrat policy, right-wing Tory MPs want the Chancellor to claim it as a Tory move.
Budget talks in the quad – David Cameron, George Osborne, Nick Clegg and Danny Alexander – have been good-natured so far. However, it is understood that the Lib Dems are prioritising a sharp increase in the threshold at which people start paying the 20p basic rate of tax over any other measure.
Lib Dems are buoyed by research suggesting that one in five Labour and Tory voters would be more likely to back Mr Clegg's party as a result of its income tax policy. Private polling seen by The IoS shows that the policy is most popular in the West Midlands and the East Midlands, where almost 30 per cent of those surveyed said they were more likely to switch to the Lib Dems.
The focus of tomorrow's free market summit will be on economic growth, with proposals to cut regulation for businesses, to merge national insurance and income tax, and to reduce the 50p top rate of income tax over two years.
There is some support – though not from all the MPs – for extra council tax bands on the most expensive homes, a measure floated last week to answer Lib Dem calls for a mansion tax.
Although not all 36 MPs of the FEG are in favour of deeper spending cuts, a source close to tomorrow's summit said: "A number of people are looking for the public spending round to be reopened and say that Osborne needs to look at making further cuts."
Key members of the Free Enterprise Group are writing a book, to be published on the eve of Tory conference, calling for Britain to reassert its place in the world. Called Britannia Unchained, it is a follow-up to After the Coalition, a provocative manifesto for a Tory-majority government after the 2015 election.
In Britannia Unchained, Tory MPs Kwasi Kwarteng, Liz Truss, Dominic Raab and Chris Skidmore will show how free-market innovation in emerging economies such as China, India and Brazil, as well as Canada and Germany, should be used in Britain.
In a foretaste of the book, Ms Truss will tomorrow call for a new flat rate of parental pay to replace maternity leave. This would be paid directly by the Government, rather than through the employer. She will use the example of Germany, where a flat rate of €1,800 (£1,500) a month is paid to parents, and "decoupled" from leave – so a mother could return to work part-time while her partner stayed at home.
Register for free to continue reading
Registration is a free and easy way to support our truly independent journalism
By registering, you will also enjoy limited access to Premium articles, exclusive newsletters, commenting, and virtual events with our leading journalists
Already have an account? sign in
Register for free to continue reading
Registration is a free and easy way to support our truly independent journalism
By registering, you will also enjoy limited access to Premium articles, exclusive newsletters, commenting, and virtual events with our leading journalists
Already have an account? sign in
Join our new commenting forum
Join thought-provoking conversations, follow other Independent readers and see their replies