New Year's Honours: Almost 30 Tory Party members or supporters receive awards amid accusations of cronyism
'This outrageous award is the clearest evidence yet that the Tories think they can get away with whatever they like'
Andy McSmith
Wednesday 30 December 2015 23:36 Comments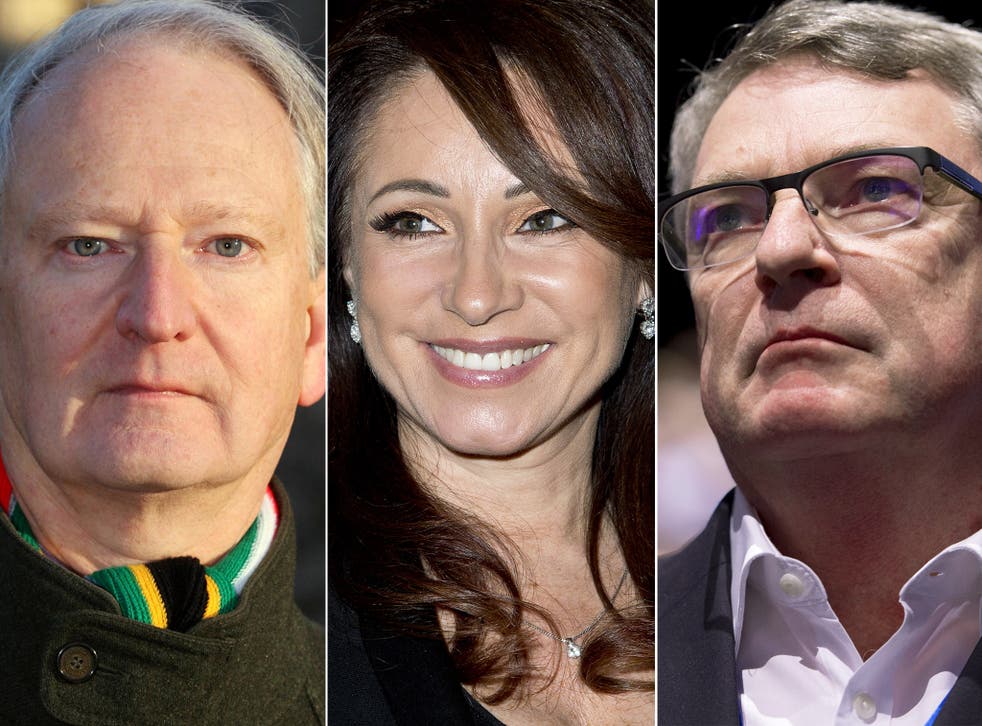 The row over the honours system being used to reward Conservative Party 'cronies' is set to be reignited with the revelation that almost 30 Tory Party members or supporters have received awards.
Publication of the New Year's Honours List confirms that the Australian political strategist, Lynton Crosby, is to be knighted for services to politics. It follows his short stint working for the Conservative Party earlier this year - for which he was paid £500,000 – during which he successfully directed their General Election strategy, resulting in an unexpected overall majority for David Cameron.
But analysis of the list shows that the future Sir Lynton is just one of many who have been honoured not for what they had done for the country, but for their services to the Conservative Party.
Labour's shadow home Secretary, Andy Burnham, said: "This outrageous award is the clearest evidence yet that the Tories think they can get away with whatever they like. It is a timely reminder that Labour must make it a New Year's resolution to stop facing inwards and expose them for what they are."
The Labour MP Graham Jones warned: "The honours system is supposed to recognise dedicated public service, not simply be a vehicle to reward Tory cronies and donors. David Cameron should take care not to undermine the integrity of the system".
Another Tory to receive a knighthood is Henry Bellingham, an old Etonian who has been MP for Norfolk North West for 32 years, and was a junior foreign minister for two years. Two officials working for the Scottish Conservatives received the CBE (Commander of the Order of the British Empire) – the highest award on offer below being made a knight or a dame. They are Mark McInnes, director of the Scottish Conservatives since 2003, and James Stewart, who was a director of a London-based equity firm when he took over as treasurer of the Scottish Tories in 2012.
The so-called 'queen of the sex shop' Jacqueline Gold, chief executive of Ann Summers, who is credited with changing the lingerie and sex toys retail chain's brand image to make it more women-friendly, has also been made a CBE. Ms Gold and her father, David Gold, who made a fortune selling pornography, are prominent donors to the Conservative Party. She appeared alongside George Osborne at a pre-election Conservative press conference.
New Year Honours 2016

Show all 16
Two Conservative activists have received the next most prestigious order, the OBE (Officer of the Order of the British Empire). Marion Little is a long serving party organiser, based at head office, with the title 'campaign specialist', and Dr Spencer Pitfield, who ran against Nick Clegg in Sheffield Hallam in 2005, was director of the Conservative National Policy Forum in the run up to this year's election.
Lyndon Jones, for years leading figure in the Welsh Conservative Party, and its current deputy chairman, has been awarded an MBE (Member of the Order of the British Empire). So has Christopher Fenwick, a member of the family that owns the chain of department stores. His award for "political service" probably refers to his former role as Deputy Chairman of the secretive United and Cecil Club, which raises hundreds of thousands of pounds a year for the Conservatives.
New Year's Honours List 2016
Sir Jonathan Stephens, chairman of the main Honours Committee defended the latest list, saying that only 26 out of a total of 1,196 names were being awarded for political services. They included Labour's chief whip, Rosie Winterton, who has been made a Dame, and the former Liberal Democrat MP and Energy Secretary, Ed Davey, who has been knighted, and a handful of officials who have worked as parliamentary clerks, or in similar roles.
Harriet Harman's former adviser Ayesha Hazarika, has been awarded an MBE. Harman wanted her to be given a seat in the House of Lords in the August post-election honours list, but Ed Miliband insisted on elevating his adviser Spencer Livermore instead.
Sir Jonathan also defended the high proportion of civil servants on the list, insisting that each honour was awarded on merit after being examined by a scrutiny committee. However, with thousands of families in the north still coping with the impact of floods, some may ask whether this was the right time to announce that Neil O'Connor, a high ranking official at the Department for Communities and Local Government, has been awarded a CBE "for services to fire safety and flood resilience."
The highest award to any woman on the list went to Linda Homer, the former head of HM Revenue and Customs, who is made a DCB (Dame Commander of the Order of the Bath) for services to public finance. Appearing before the Commons Treasury committee last month, Ms Homer said she was "very apologetic" for the "poor service" suffered by people trying to ring the tax office.
Sir Jonathan added that it was "disappointing" that three of the names had been leaked to Sunday newspapers. They were Lynton Crosby, the actress Barbara Windsor, who is to become Dame Barbara, and the jockey Tony McCoy, who will be Sir Tony. "We ask each of the recipients to keep the award confidential and they do so of course, and it's just disappointing for them when something is pre-empted," he said.
He added: "We've looked at tightening procedures and tightening the circulation list, we've reminded those who as part of their job need to receive the list the importance of respecting confidentiality, and we'll continue to look at further efforts to tighten procedures."
He also stressed that anyone can be nominated for an award, and any member of the public wanting to make a nomination should log into the government website gov.uk.
Click here for the full 2016 New Year's Honours list
Register for free to continue reading
Registration is a free and easy way to support our truly independent journalism
By registering, you will also enjoy limited access to Premium articles, exclusive newsletters, commenting, and virtual events with our leading journalists
Already have an account? sign in
Join our new commenting forum
Join thought-provoking conversations, follow other Independent readers and see their replies