Next in line – but public just can't warm to idea of Prince Charles in charge
'Independent' poll finds less that half want him to take throne as ministers moan of interference
Andrew Grice
,
Nigel Morris
Friday 01 June 2012 12:01 Comments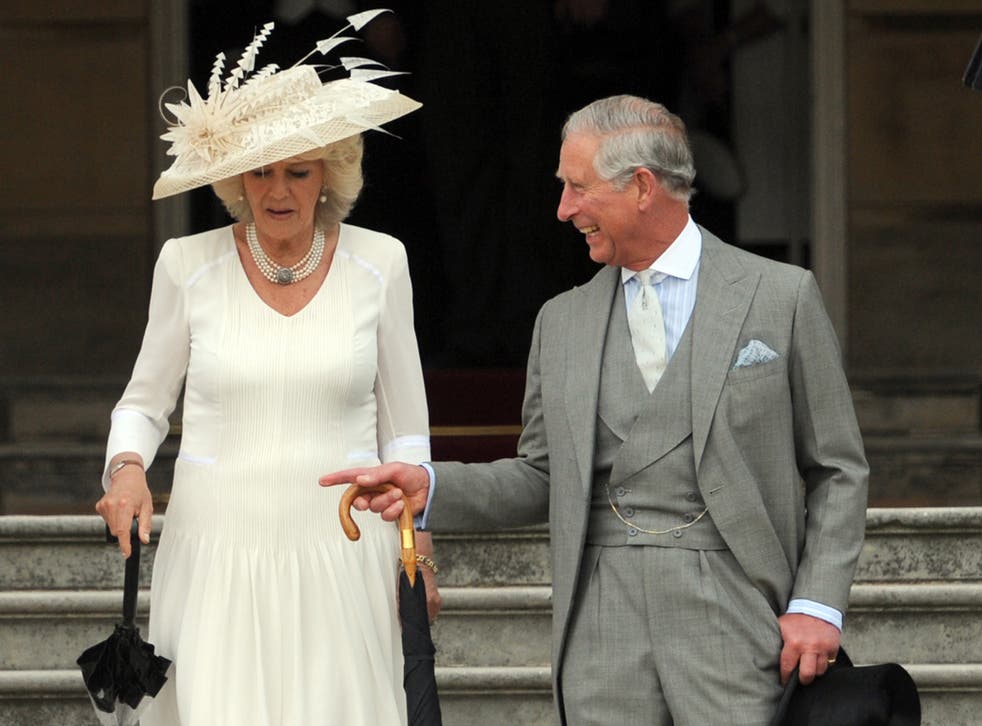 Less than half of the British public believes the Prince of Wales should ascend to the throne , an opinion poll for The Independent reveals today.
The lukewarm support for the Prince to succeed his mother after she dies emerged as ministers privately expressed their fears that Prince Charles will be too eager to interfere in the business of Government if he becomes King.
The heir to the throne has become notorious in Whitehall for his habit of sending long, handwritten letters on his pet subjects such as planning, farming, GM foods and human rights.
Ministers this week expressed private concerns that Prince Charles may interfere far too readily in government decisions if he becomes monarch.
One minister said: "He has not caught up with the modern constitutional settlement... He wants to talk things through in very great detail on the issues he cares about." The minister added: "He gets upset if you turn up two minutes late for a meeting."
A senior civil servant said: "People talk about Prince Charles firing off a letter about planning or farming or whatever.
"When it arrives, you have to jump to it and take care how you respond. But people also have a bit of a laugh about it and joke: 'You'll never guess what Charles has written about this time'."
The ComRes poll for The Independent, conducted ahead of this weekend's Diamond Jubilee celebrations, found the country was evenly split over whether the monarchy should eventually skip a generation.
Asked whether the Prince should step aside in favour of his eldest son, the Duke of Cambridge, 42 per cent agreed and 44 per cent disagreed, while 14 per cent said they did not know. The poll found that younger generations are more likely to agree he should stand aside – 53 per cent of those aged 18 to 34 agree, compared with 38 per cent of those aged 35 and over.
The findings are little changed since a previous ComRes survey in November 2010, when 42 per cent agreed Prince Charles should make way for his son and 41 disagreed (18 per cent were don't knows). The findings suggest that the heir to the throne has failed to win over the doubters over the past 18 months.
Labour supporters are less sympathetic to him becoming King: some 52 per cent of people who voted for the party at the 2010 election agree he should step aside, compared with 35 per cent of Conservative supporters and 34 per cent of Liberal Democrat voters.
The former Downing Street director of communications, Alastair Campbell, wrote in his diaries that Tony Blair was irritated by the Prince's public interventions over sensitive policy areas.
A former Labour special adviser, Paul Richards, told a Freedom of Information tribunal in 2010 that the Prince engaged in the systematic "lobbying" of Cabinet ministers.
ComRes interviewed 1,001 British adults by telephone between May 25 and 28. Data were weighted to be demographically representative of all British adults. Data were also weighted by past vote recall. ComRes is a member of the British Polling Council and abides by its rules.
Royal issues: The prince intervenes
Scientific research
June 1999 Charles condemned research on genetically modifed foods. He told Tony Blair: "I cannot stay silent."
Environment
June 2007 Senior aides at one of the Prince's charities fired off a letter about the merits of eco-towns to Hazel Blears, the new Communities Secretary.
Planning
May 2009 Said his "heart sank" when he saw plans by the architect Lord Rogers for a planned £1bn complex at Chelsea Barracks, pictured, in London.
Homeopathy
February 2010 The Department of Health admitted that alternative therapies had been discussed in meetings between ministers and the Prince.
Register for free to continue reading
Registration is a free and easy way to support our truly independent journalism
By registering, you will also enjoy limited access to Premium articles, exclusive newsletters, commenting, and virtual events with our leading journalists
Already have an account? sign in
Join our new commenting forum
Join thought-provoking conversations, follow other Independent readers and see their replies