Next Tory Prime Minster 'will not be George Osborne, Theresa May or Boris Johnson'
Ruth Davidson has said the next conservative leader could be from the 2010 intake of MP's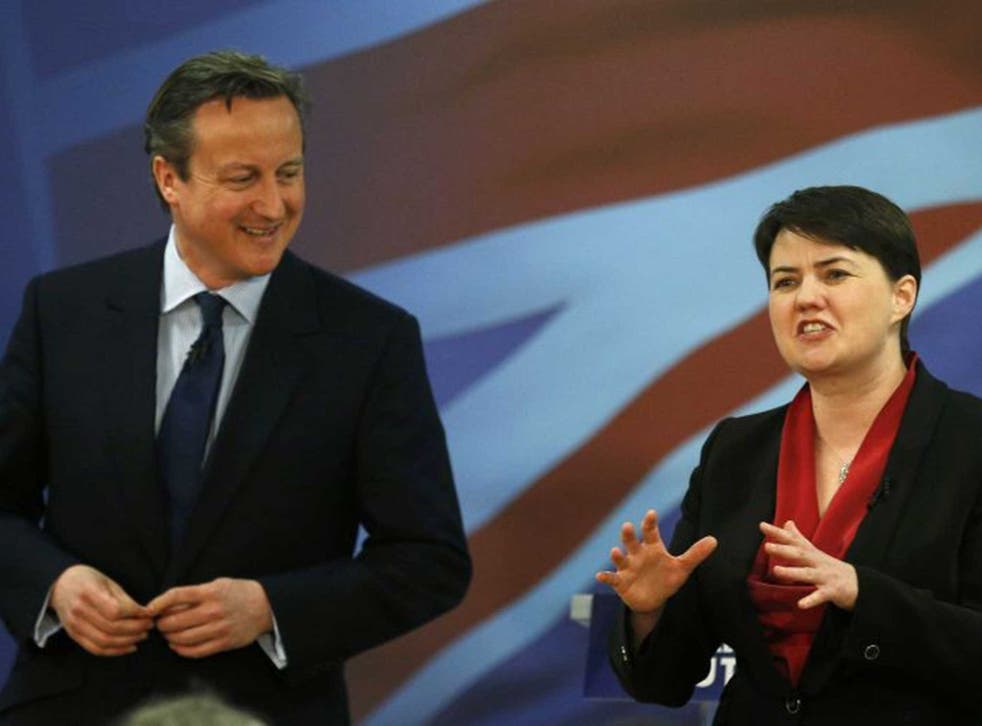 The next Conservative leader could be a relative unknown from the 2010 intake of MPs, Ruth Davidson, the party's leader in Scotland has said.
Ms Davidson believes that the current front-runners to replace David Cameron – Chancellor George Osborne, Home Secretary Theresa May and London Mayor Boris Johnson – could all lose out to an "outsider", and tipped Welsh Secretary Stephen Crabb as a potential contender.
"The party is quite good at picking people that aren't necessarily the obvious choice. When David Cameron stood he was by far the youngest…he was the outsider," she told The Sunday Telegraph.
"The party can pick winners and doesn't always pick the obvious choice. I have a sneaking suspicion…it'll be someone who comes through the middle from the 2010 intake."
Reflecting concerns that Mr Osborne and Ms May could struggle to connect with voters as Tory leader, Ms Davidson said that there were candidates who had only been MPs for six years who combined "warmth as well as intelligence".
However, she singled out Stephen Crabb, who became an MP in 2005, saying she would "find it very hard to vote for anyone else" if he put himself forward for the party leadership.
"Personality matters – it matters more now than it ever used to," she said. "I wouldn't say any of [the current front-runners] aren't, you know, warm…I maybe have a different view from the general public because I know them personally and I would say that they all have a great personal warmth"
Mr Cameron has ruled out a third term as Prime Minister, and the Conservative party is anticipating a leadership contest in before the General Election in 2020.
Ms Davidson, who has led the party in Scotland since 2011, ruled herself out of a bid for the top job, saying that the "loneliness" of the highest office did not appeal to her. However, she did not rule out becoming a Westminster MP.
Join our new commenting forum
Join thought-provoking conversations, follow other Independent readers and see their replies