More than 20 NHS hospitals on 'black alert' amid reports of patients left in ambulances
Severe overcrowding results in cancelled operations and patients being diverted to other hospitals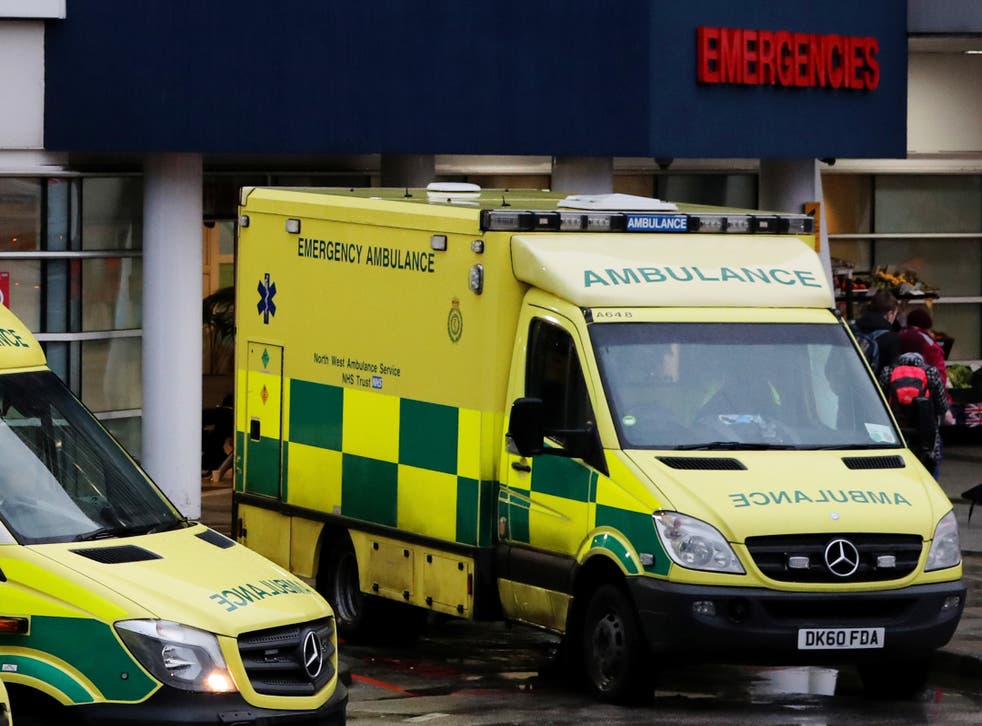 Overcrowding in NHS hospitals has become so severe that last week more than 20 trusts issued 'black alerts', meaning they are unable to guarantee life-saving emergency care.
The top-level alert, considered a "serious incident" by NHS England, can result in scheduled operations being cancelled and patients being diverted to other hospitals as overflowing A&E departments struggle to cope.
At least 23 hospital trusts in England declared they were unable to manage demand last week, reported The Guardian.
In Leicester, patients were made to wait in ambulances until A&E staff were able to see them, according to the newspaper.
And bed shortages at Royal Surrey hospital in Guildford at one point are said to have left 27 patients in need of a bed with nowhere to go.
Around a third of NHS trusts said they were facing intense pressures in December, according to the Nuffield Trust, which found 50 hospitals had declared alerts at the two highest escalation levels on an official scale last month.
Most of the 23 trusts The Guardian spoke to said they had reached the most severe of the four levels, with some describing the pressures they were facing in terms of a "serious internal incident".
A Nuffield Trust spokesperson told The Independent if more than 20 of these alerts were at Opel 4, the top of the alert level system, that would mean an "unbelievably high" number of hospitals were failing to cope with demand.
Jeremy Hunt dodges questions from Sky News reporter as she chases him
In December, seven of the 50 trusts who issued alerts for intense pressure were at Opel 4, which warns there may be "increased potential for patient care and safety to be compromised," with the rest at Opel 3, which requires "further urgent actions" in response to major pressures.
Vital NHS services are "struggling or failing to cope", said senior medics at the Royal College of Physicians (RCP), which represents more than 30,000 doctors across 30 specialties.
The RCP joined a growing multitude of doctors and leading medical authorities demanding an urgent boost to health and social care funding after the British Red Cross warned of a "humanitarian crisis" in NHS hospitals.
But Theresa May and Jeremy Hunt have said health funding is already at record levels and have instead suggested steps be taken to reform the NHS – blaming a number of different factors for the problems faced by the service.
"It is alarming for this many trusts, in less than a week, to say they can't cope, and it shows the scale of the crisis in our NHS at the moment," Dr Mark Porter, BMA council chair, told The Independent.
"Instead of outlining a plan to deal with the crisis, the Government has tried to play down the pressure that services are under," he said.
"If the health and care service continues to be deprived of much-needed resource this will impact on patients and will ultimately limit the care doctors can provide.
"The fact is that we can only get to grips with pressure on A&E if every part of the system – from general practice to social care – is adequately funded, supported and working well."
NHS chief Simon Stevens has warned the Prime Minister that problems in the health service are set to grow if funding levels are not increased, warning that "2018 is poised to be the toughest year".
More than two million people waited over four hours to be seen at A&E departments last year, according to the latest data from NHS digital.
In pictures: Junior doctors first all-out strike

Show all 10
And waits of more than 12 hours in A&E among elderly people have more than doubled in two years.
"Planned operations are really important, and if they are cancelled individuals get sicker and their life chances could potentially be narrowed," Rehana Azam, head of public services at GMB, the largest union in the ambulance service, told The Independent.
"We are in the second week of January and things are yet to get worse. We call on the Prime Minister to stop being in denial. We want an urgent NHS summit with interested parties coming together to work out how best to address this."
The British Red Cross, which stepped in to help at hospitals in the East Midlands, said the government should take immediate action to "stabilise" the health service after it emerged two patients died on trolleys in the A&E department of Worcestershire Royal hospital.
Mr Hunt said some A&Es had "very, very serious problems over Christmas and no one would want to minimise what happened".
He said while he did not accept the Red Cross's description of a "humanitarian crisis" in NHS hospitals, the Government needed to take action to prevent that happening again.
Join our new commenting forum
Join thought-provoking conversations, follow other Independent readers and see their replies