Everyone the Conservative government has blamed for NHS crisis
Theresa May insists health funding is at 'record levels' and claims of a humanitarian crisis are 'irresponsible and overblown'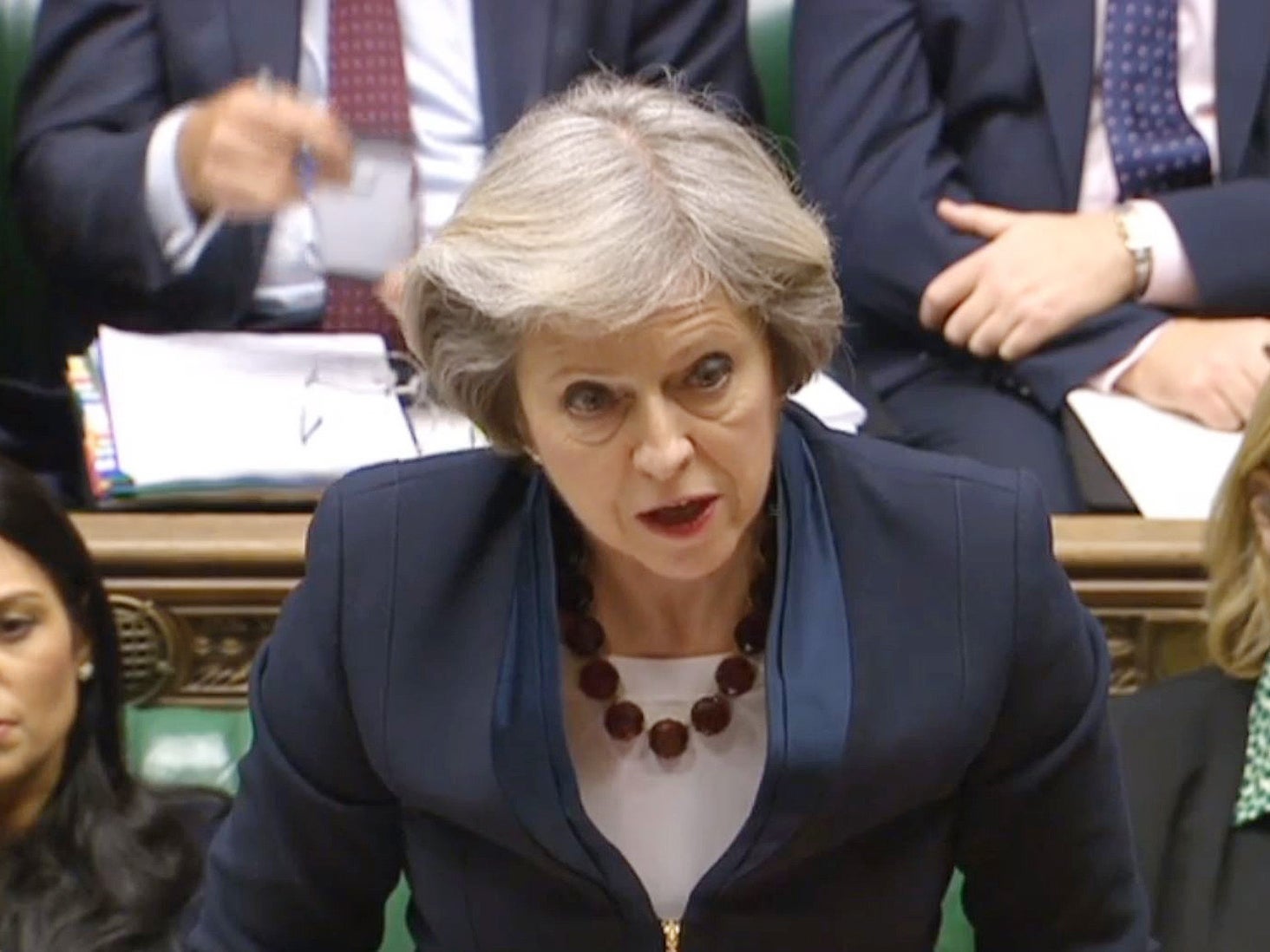 Theresa May has defended the Government's handling of NHS pressures in response to doctors' warnings of a dangerous crisis in the health service.
The Royal College of Physicians (RCP) joined the British Medical Association and other medical authorities to demand an urgent boost to health and social care funding after the British Red Cross warned of a "humanitarian crisis" in NHS hospitals.
But the Prime Minister and Jeremy Hunt have said health funding is already at record levels and have instead suggested steps be taken to reform the NHS – blaming a number of different factors for the problems faced by the service.
May calls Red Cross 'irresponsible'
The elderly
"We acknowledge that there are pressures on the health service, there are always extra pressures on the NHS in the winter, but we have the added pressures of the ageing population and the growing complex needs of the population," Ms May told Parliament.
Waits of over 12 hours in A&E among elderly people have more than doubled in two years, according to the latest figures from NHS Digital.
The RCP said Government investment was needed to match the demand placed on the health service by the ageing population with the resources to meet it.
"Pressures in social care are pushing more people into our hospitals and trapping them there for longer," said the letter.
"Without urgent investment, the NHS will fail to live up to this responsibility this winter."
The Department of Health told The Independent increasing demand from an ageing population made building a "safer healthcare system more urgent, not less", but said plenty was being done to address the increased pressures on the system.
"Since just last year, we have 3,100 more nurses and 1,600 more doctors. We're also joining up health and social care for the first time and investing £10bn to fund the NHS's own plan to transform services and relieve pressure on hospitals."
Patients going to A&E instead of seeing their GPs
The Health Secretary has called for a "honest discussion with the public about the purpose of A&E departments", saying that around a third of A&E patients were in hospital unnecessarily.
Mr Hunt told Radio 4's Today programme the NHS now had more doctors, nurses and funding than ever, but explained what he called "very serious problems at some hospitals" by suggesting pressures were increasing in part because people are going to A&Es when they should not.
He urged patients to visit their GP for non-emergency illnesses, outlined plans to release time for family doctors to support urgent care work, and said the NHS will soon be able to deliver seven-day access to a GP from 8am to 8pm.
But doctors struggling amid a GP recruitment crisis said Mr Hunt's plans were unrealistic and demanded the Government commit to investing in all areas of the overstretched health service.
Chaand Nagpaul, chair of the BMA's GP committee, told The Independent family doctors were already "working flat out but often struggling to keep up with the rocketing number of patients coming through the surgery doors".
"GP services are already overstretched and at full capacity with one in three practices reporting doctor vacancies left unfilled as this, coupled with contracting budgets and rising patient demand, has left many GP practices struggling to provide the necessary care to their patients," he said.
In 2014, Mr Hunt said he had taken his children to A&E because he didn't want to wait for a GP appointment.
Simon Stevens, head of NHS England
Reports that "key members" of Ms May's team used internal meetings to accuse Simon Stevens, head of NHS England, of being unenthusiastic and unresponsive have been rejected by Downing Street.
Mr Stevens has allegedly rejected claims made by Ms May that the NHS had been given more funding than required, according to The Times.
The newspaper reported the Prime Minister's staff have been irritated at Mr Stevens' "political" interventions, including urging ministers to pay for social care by cutting pensioner benefits.
In pictures: Junior doctors first all-out strike
Show all 10
Addressing the claims about Downing Street staff, a Number 10 source said: "We don't recognise any of this", while a separate source described the claims as "nonsense".
Mr Stevens will appear before the House of Commons public accounts committee this afternoon to respond to questions of whether the NHS is sufficiently funded amid calls of a crisis from doctors and leading medical bodies.
Previous health policy, not funding
In an interview with Sky News's Sophy Ridge, Ms May acknowledged the NHS faced pressures but said it was a problem that had been "ducked by government over the years".
She refuted the claim that hospitals were tackling a "humanitarian crisis" and said health funding was at record levels.
"We asked the NHS a while back to set out what it needed over the next five years in terms of its plan for the future and the funding that it would need," said the Prime Minister.
"They did that, we gave them that funding, in fact we gave them more funding than they required… Funding is now at record levels for the NHS, more money has been going in."
But doctors accused Ms May of being "in denial" about how the lack of additional funding provided for health and social care were behind a spiralling crisis in NHS hospitals.
Target to treat all A&E patients within four hours
Mr Hunt was accused on Monday of watering down the flagship target to treat all A&E patients within four hours.
The Health Secretary told MPs the promise – introduced by Tony Blair's government in 2000 – should only be for "those who actually need it".
Amid jeers in the Commons, Mr Hunt said only four other countries pledged to treat all patients within a similar timeframe and all had "less stringent" rules.
But Ms May has now said the Government will stand by the four-hour target for A&E, which says 95 per cent of patients must be dealt with within that time frame.
No one
Mr Hunt was accused of "hiding" from the public eye following news of the Red Cross's comments and didn't make an official statement for two days.
He was also filmed refusing to answer questions from journalists who pursued him down the street yesterday to ask whether he planned to scrap the four-hour A&E waiting time target.
Sky News reporter Beth Rigby pressed the Health Secretary on his position on the matter, saying "the public will want to know, Mr Hunt".
"Sorry Beth, I've answered questions about this already," replied Mr Hunt.
"But you didn't answer questions on this. You said it was over-interpreted in the House of Commons and you didn't want to water it down. Is that what you're saying?" said Ms Rigby.
"It's very difficult, because how are we going to explain to the public what your intention is, when you change your position and then won't answer the question, Mr Hunt".
But the Health Secretary maintained his silence until he reached his car and got in.
Join our commenting forum
Join thought-provoking conversations, follow other Independent readers and see their replies