NHS: Tory MPs turn on Theresa May for failing to act on health and social care crisis
Senior Conservatives brand her approach a 'disappointment' and lacking 'ambition' – one warning the issue could cost the party the next election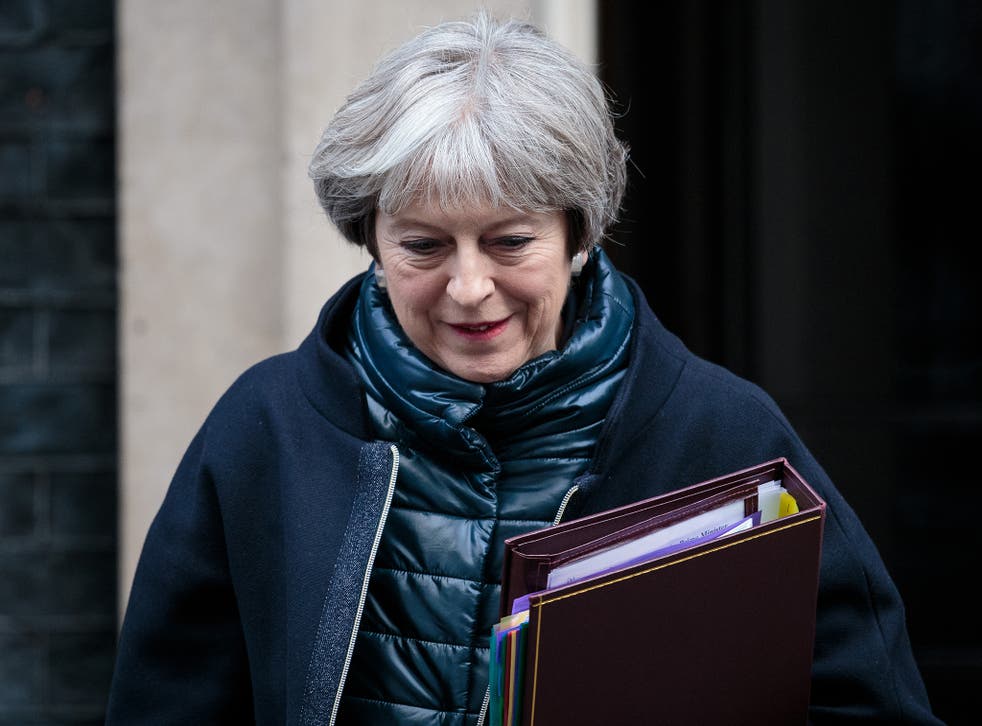 Conservative MPs have accused Theresa May of failing to act on the NHS and social care crisis, after she dismissed their concerns in a brief letter.
A former minister and the Health Committee chairwoman were among Tories who made their criticisms public – branding the response a "disappointment" and lacking "ambition".
Another warned that the Government was heading for election defeat unless it changed course, highlighting a looming "reality check at the ballot box".
The attacks came after 90 MPs of all parties, in November, called on the Prime Minister to agree to cross-party working, warning the gathering crisis was being kicked "into the long grass".
But, in a three-paragraph response released on Sunday night, Ms May simply insisted her government "recognises the challenges facing the NHS and care sector".
"We are committed to ensuring the long-term sustainability of the NHS and adult social care," she wrote.
The letter added: "We are committed to engaging with all parties on key issues and I have asked the Secretary of State for Health to write to you to outline our plans moving forward."
Sarah Wollaston, who heads the Commons Health Committee, tweeted her rebuke, saying: "The response lacks ambition. We need a clear understanding from PM that NHS, public health and social care are inextricably linked and urgency of the need to review current and long term funding as a single system."
Sarah Wollaston tears into Boris Johnson over 'disgraceful, entirely deliberate deception' on £350m NHS claim
Ms Wollaston raised the fear that, without a cross-party deal, action would be blocked in the hung Parliament – referring to the 2010 social care proposals killed by her own party.
"Any measures that are proposed by a single political party will inevitably be trashed as 'death tax', 'dementia tax' or whatever. What is needed is a grown up debate and action or we will get nowhere."
Nick Boles, the former housing minister who has survived two bouts of cancer, quickly echoed her criticism, saying he shared her "disappointment" and adding: "This is not a time for business as usual on funding of NHS and social care."
A prominent backbencher, Heidi Allen, tweeted: "Really? We have waited since 18 November for this reply? Not good enough. Our Prime Minister needs to prove she can deal with the biggest challenge of our time and now."
And a fourth Conservative MP, Johnny Mercer, said: "A disappointing response to a letter I was pleased to sign.
"This is THE ISSUE of our generation of politicians regardless of how it 'polls' in focus groups. Like defence, there are some challenges government of the day must meet, or face reality check at the ballot box."
The letter was sent after the Government broke a promise to outline reform plans by the end of last year, shelving a consultation until next summer.
Social care policy has been frozen since Ms May was forced to axe her election plans to make homeowners pay more for their care, after they were dubbed a "dementia tax".
Since then, she has been forced to apologise to the tens of thousands of patients who have had their operations cancelled this month, under an unprecedented order to local health chiefs.
The Prime Minister's claim that the NHS was "better prepared" than ever before for winter pressures was widely ridiculed.
Join our new commenting forum
Join thought-provoking conversations, follow other Independent readers and see their replies