NHS cyber attack: Defence Secretary unable to deny Government failed to pay to keep NHS systems safe
Fallon claimed Government set aside more than £1.9bn in effort to tackle cyber threats, of which a 'large chunk' of £50m went to the NHS after an official security review highlighted hacks as a major threat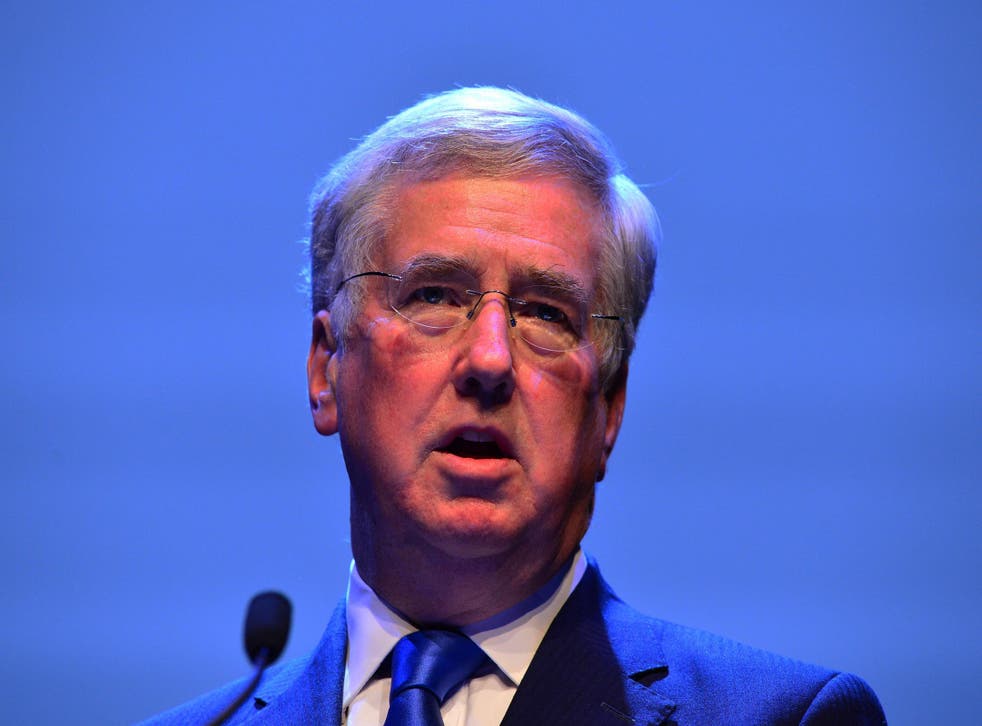 Michael Fallon has been forced to defend the Government's decision not to fund crucial updates for NHS computer systems, leaving them vulnerable to a global cyber attack which caused chaos at hospitals across the country.
Appearing on the BBC's Andrew Marr Show, the Defence Secretary appeared to deflect criticism onto health trusts for the fact crucial files were left open for hackers to exploit.
Marr asked the Defence Secretary why upgrades to the outdated Windows XP operating system had not been bought "at the crucial moment" in 2015.
"That was an old system, we didn't want [NHS Trusts] to use that system, we wanted them to use modern systems that are better protected," Mr Fallon replied.
He claimed the trusts had been warned and "warned again" about the dangers, but admitted it was a joint responsibility to defend against cyber threats.
Mr Fallon also claimed the Government had set aside more than £1.9bn in an effort to tackle cyber threats, of which a "large chunk" of £50m went to the NHS after an official security review highlighted hacks as a major threat.
"We're spending around £50m on the NHS cyber systems to improve their security," Mr Fallon said. "We have encouraged NHS trusts to reduce their exposure to the weakest system – the Windows XP – only 5 per cent, less than five per cent of the trusts, actually use that system any more and there is money available to strengthen their systems.
Emily Thornberry accuses Michael Fallon of talking bollocks
"We all have to work at this, the NHS wasn't particularly targeted… but let me assure you, we are spending money on strengthening the cyber defence of our hospital system."
Jonathan Ashworth, the shadow Health Secretary, appeared to place blame for the cyber attack on Government cuts as he appeared on ITV's Peston on Sunday. "We've seen huge investments cuts in the infrastructure of the NHS," he said.
"In the last year £1bn taken out of infrastructure in order to plug wider gaps in the NHS."
He added: "The Government have been rather complacent, when they were warned about a cyber security attack on the NHS."
An international effort is under way to track down the criminals behind an unprecedented global cyber attack that wreaked havoc across the NHS.
The US and Russia were among scores of countries affected by the virus, which also hit a Nissan plant in the UK.
Europol said its cyber crime specialists would support affected countries as a "complex international investigation" to identify the culprits begins.
Oliver Gower, of the UK's National Crime Agency, said: "Cyber criminals may believe they are anonymous but we will use all the tools at our disposal to bring them to justice."
Register for free to continue reading
Registration is a free and easy way to support our truly independent journalism
By registering, you will also enjoy limited access to Premium articles, exclusive newsletters, commenting, and virtual events with our leading journalists
Already have an account? sign in
Register for free to continue reading
Registration is a free and easy way to support our truly independent journalism
By registering, you will also enjoy limited access to Premium articles, exclusive newsletters, commenting, and virtual events with our leading journalists
Already have an account? sign in
Join our new commenting forum
Join thought-provoking conversations, follow other Independent readers and see their replies