NHS to be given extra £6.6 billion to cover cost of Covid, Matt Hancock announces
NHS leaders warned health services faced 'real prospect of having to cut back some services'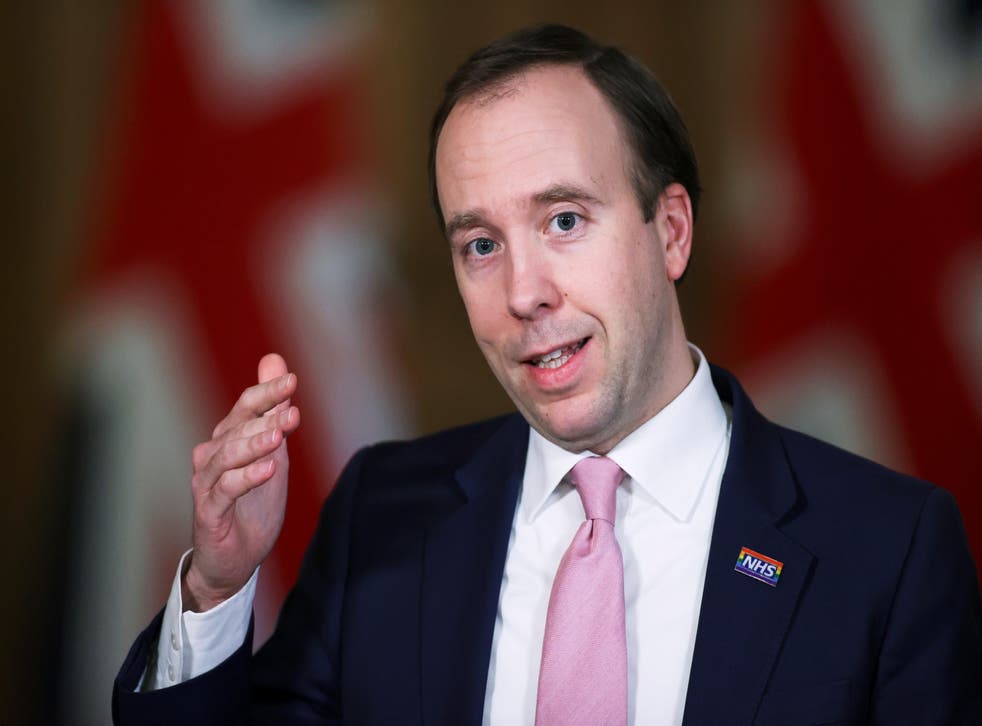 Matt Hancock has announced the NHS will be given an extra £6.6 billion to cover the cost of coronavirus amid warnings hospitals faced cutting services without additional funding.
In an update to MPs, the health secretary said a further £341 million would also be set aside for adult social care in the first half of the financial year to support costs associated to infection control and testing.
Mr Hancock told the Commons the funds earmarked for the NHS was in addition to the £3 billion committed by Rishi Sunak at the spending review, insisting it would help the health service "meet the additional costs of Covid and critically starting work on the elective recovery ahead".
The cabinet minister said: "Due to the pandemic, the waiting list for elective treatment in January was almost 4.6 million and 304,000 people are waiting more than a year for an operation of diagnostic".
With just a fortnight remaining until the end of the financial year, the chief executive of NHS Confederation Danny Mortimer had warned that failing to agree funding "would put too many services in a perilous position at the start of the 'recovery phase' as the NHS plots its way out of the pandemic".
Read more:
Boris Johnson urged to ditch 'draconian' policing bill - follow live
Raab compares EU to dictatorship as row over access to vaccines escalates
'Career graveyard' of Brussels posting to hit pot-Brexit influence, PM warned 
He added: "Should the Treasury budget discussions with the NHS fail to conclude this week, then we face the very real prospect of some services, particularly in the first few months of the new financial year, having to cut back."
In a letter to Mr Hancock, the shadow health secretary had also urged the government to provide "immediate certainty" to frontline NHS organisation for the 2021/22 budgets, warning that delay could have "caused significant uncertainty".
The health secretary's remarks also followed a report from the Institute for Public Policy Research (IPPR), calling for an extra £12 billion a year investment is needed in the NHS and care system to try and recover the damage inflicted by the pandemic.
"The NHS has been there for us, from outbreak to vaccine," said lead author Dr Parth Patel. "Our blueprint for reform is the booster shot it now dearly needs."
"A decade of austerity left our NHS running at the top of its capacity, rather than the top of its game. As a result, the consequences of the pandemic on people suffering with illnesses such as cancer and depression have been huge. There is a real risk now that this damage embeds and the NHS falls further down international rankings."
Join our new commenting forum
Join thought-provoking conversations, follow other Independent readers and see their replies