Keir Starmer warns 'unsustainable' NHS needs reform not just more money
Labour leader expected to say he owes the NHS 'everything'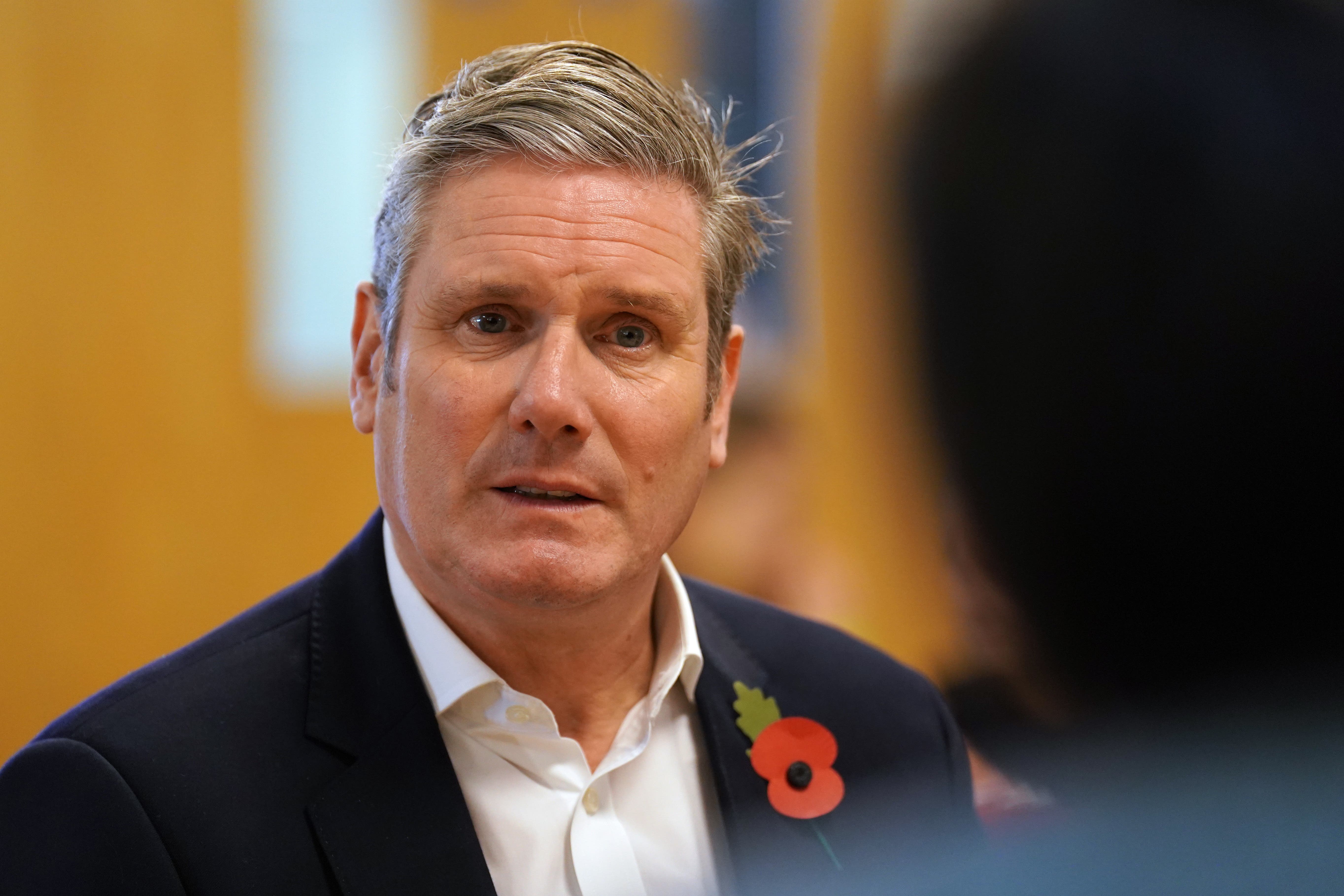 Sir Keir Starmer is set to warn that the NHS is unsustainable without deep and serious reforms that require more than just money.
The Labour leader is due to give a speech in the east of England on Monday in which he will outline his vision for modernising the NHS and announce health-related performance targets if his party wins the next election.
In the speech, Sir Keir will say he owes the NHS "everything" and that health service is "on the line" at the next general election.
He will insist the NHS's problems are not just about cash as he says his party will have to "make it fit for the future". Sir Keir will also warn that this winter's ambulance crisis has created a "cruel lottery" in who lives and dies – something the NHS was created to prevent.
His shadow health secretary, Wes Streeting, has previously warned that the NHS must "reform or die" after setting out plans to use private sector capacity as a short-term fix.
Sir Keir is expected to say: "The NHS is not sustainable unless we make serious, deep, long-term changes.
"Some people will tell you this is purely a question of money – and money is part of it – but you can't look at the problems now and tell me it's just about money. That's not serious."
In a signal that Sir Keir is preparing to emulate past Labour election campaigns by putting the NHS front and centre of his bid to be Britain's next prime minister, he will tell members that the service their party established after the Second World War cannot be put on a pedestal.
"At the next election the NHS is on the line," he will say, according to pre-briefed extracts of his speech.
"The Conservative Party that has brought it to its knees will put it in the ground.
"But mark my words, if all we do in the Labour Party is place the NHS on a pedestal and leave it there – that's not good enough.
"We've got to fix the fundamentals, renew its purpose, make it fit for the future."
He will emphasise his own family's experience of both working and being cared for by the NHS while criticising the current state of the service, particularly when it comes to ambulance delays.
"The NHS has played an enormous role in my life. My mum was a nurse, proud to be a nurse, but she was also severely ill for most of her life," he is expected to say.
"That diagnosis didn't reckon with mum's determination and courage but it also didn't reckon with the NHS.
"Lots of people say they owe the NHS everything. I'm definitely one of them. But mum's story isn't special.
"Behind every single door in this country, there is a family who will have their own version. The NHS belongs to everyone."
He will tell the audience that ambulance delays mean the "cruel lottery of who lives and who dies" has returned for the first time since the NHS's inception.
"Ambulances – for heart attack and stroke victims – that don't come in time, just think about that for a second," he is preparing to say.
"Ambulances that don't come. Can you – any of you – imagine losing someone in that way? I can't, and I mean that in every sense: I can't imagine it.
"It shouldn't be possible in our country, but it is. A cruel lottery of who lives and who dies that the NHS was founded to stop. And until now, until this point, for 75 years – it has."
Sir Keir's other missions for his potential premiership are securing the highest sustained growth in the G7, making Britain a clean energy superpower, creating safer streets and breaking down barriers to opportunity.
Join our commenting forum
Join thought-provoking conversations, follow other Independent readers and see their replies