Nurses say training grants are only 'first step' in fixing NHS shortage
Cash is 'first step' to restoring numbers, says Royal College, but more funding needed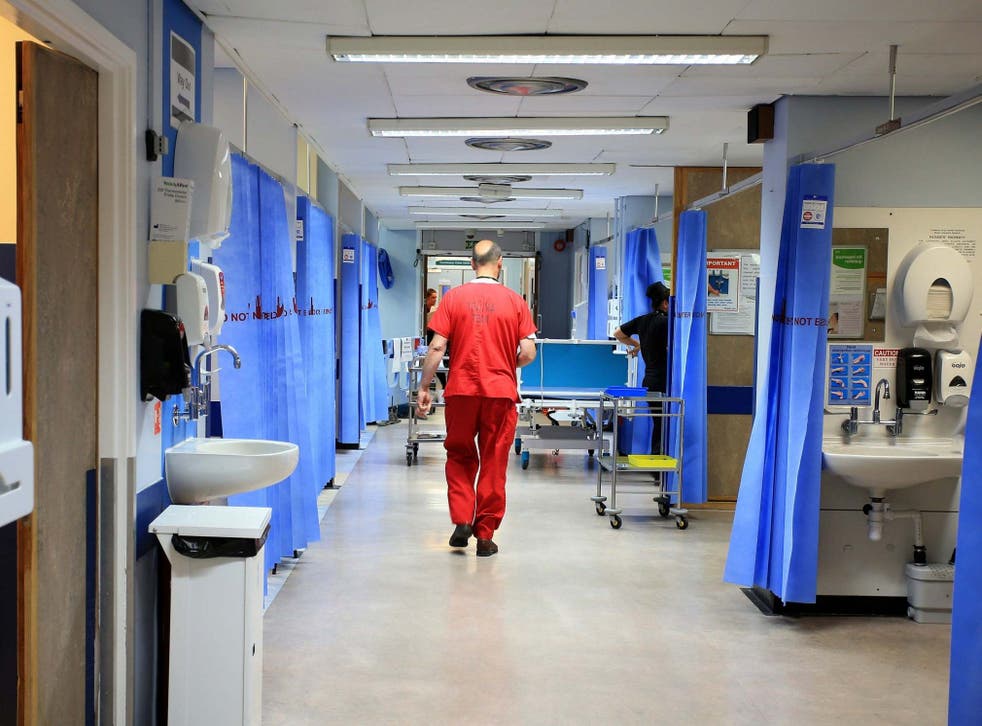 Nurse leaders have cautiously welcomed government plans to restore some grants for trainees entering the profession.
The Royal College of Nursing said the new policy was only a "first step" to removing barriers and that more funding was needed.
The government has been criticised for abolishing nursing bursaries, which NHS leaders have predicted will lead to a shortfall in staff.
Boris Johnson announced on Tuesday evening that all nursing students on courses from September 2020 will now receive a £5,000 a year grant, while additional payments of up to £3,000 are available for students in regions or specialisms struggling to recruit.
Dame Donna Kinnair, chief executive and general secretary of the Royal College of Nursing (RCN) said: "With tens of thousands of vacant nurse jobs in England, serious measures are needed and this grant is a first victory for the campaign that our student nurses are running.
"This announcement will hopefully encourage more people to apply to a nursing degree by the mid-January deadline."
Big beasts lose their seats: Prominent MPs gone after election

Show all 10
But she added: "In the run up to the Budget, we continue to call for our students to not pay tuition fees up-front. Any barriers for people wanting to enter nursing must be removed.
"The nurses at work today need to feel valued but also confident that the staffing shortages are being addressed with adequate investment. The RCN is calling for at least £1bn extra per year to be invested in nurse higher education as part of ensuring patients and the public can access safe and effective health and care services".
A leaked internal NHS report warned in May that the NHS could be short of almost 70,000 nurses because of the government's prior abolition of bursaries for students.
Boris Johnson said: "I have heard loud and clear that the priority of the British people is to focus on the NHS – and to make sure this treasured institution has everything it needs to deliver world-class care.
"The dedicated doctors and nurses epitomise everything that makes the NHS so revered across the world – skill, compassion, energy and dedication.
"There can be no doubting our commitment to the NHS, and over the coming months we will bring forward further proposals to transform this great country."
The prime minister has faced criticism for his claim that he will recruit 50,000 new nurses, as the figure turnout out to include 18,500 people who already worked for the NHS.
Figures released in March this year showed that more than 160,000 nurses had left the NHS before retirement age since the Conservatives entered government in 2010.
Simon Stevens, NHS chief executive, added: "Nurses and midwives are the heartbeat of our NHS, and having a full team of staff is now the single most important route to a better NHS. Not only is this important for patients, for taxpayers it means reduced costs on expensive temp and agency staff."
Data released by the Nursing and Midwifery Council (NMC) on Tuesday showed that the number of nurses, midwives and nursing associates on its register had reached a record high of 706,252. Growth in the six months between 1 April and 30 September was double that in the same period in 2018, the body said.
Some 6,,669 nurses were added to the register in that period, the NMC said. There had been a fall in the numbers coming from the EU or EEA, it added, while the number of specialist nurses in areas like paediatrics and mental health had not changed "significantly".
The NMC added in a statement: "I​t is concerning to see the number of learning disability nurses is still 1,000 fewer than four years ago."
Join our new commenting forum
Join thought-provoking conversations, follow other Independent readers and see their replies